In the excavations carried out in the ancient city of Olba, located in the Silifke district of Mersin, in the south of Türkiye, a female statue believed to belong to the 2nd century AD and two frieze fragments depicting mythological scenes were unearthed.
Excavations, which started in July, continue in the ancient city located in the Ören District, which was an important settlement during the Hellenistic period and known as the center of the Olba Kingdom.
A team of 15 individuals, including art historians, expert archaeologists, and students, are continuing their work in this historically significant area that was once a major trade center. The excavations are led by Associate Professor Yavuz Yeğin from Ardahan University Archeology Department.
During this year's ongoing excavations in various parts of the ancient city, two frieze fragments (architectural bands of decoration) were discovered. One of them is a female statue dating back to the 2nd century AD, and the other features mythological scenes.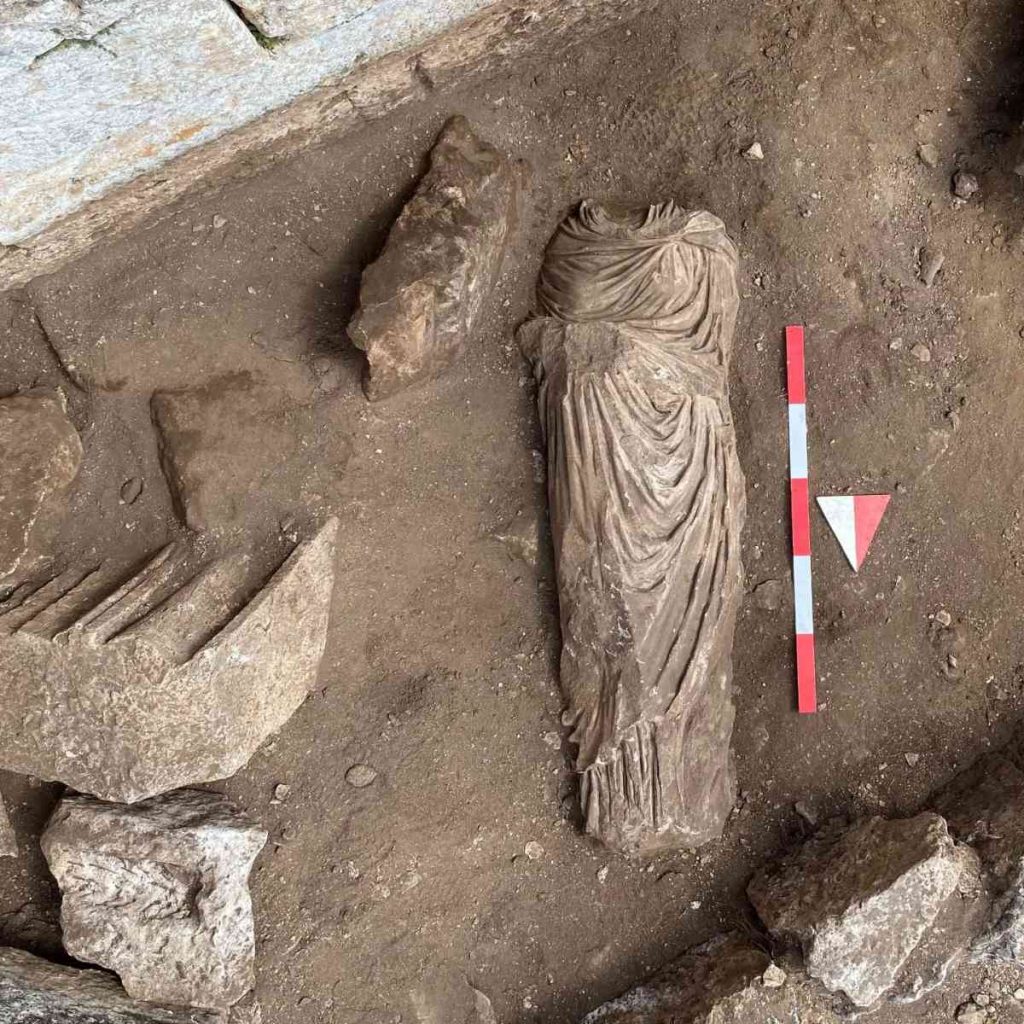 Head of Excavation Associate Professor Dr. Yeğin said, "Unique artifacts have been unearthed in this season's excavations. No similar artifacts have been found so far in the Cilicia region. Our work in the ancient city continues at full speed," said.
These artifacts, now under protection, have been handed over to the Silifke Museum Directorate for further examination.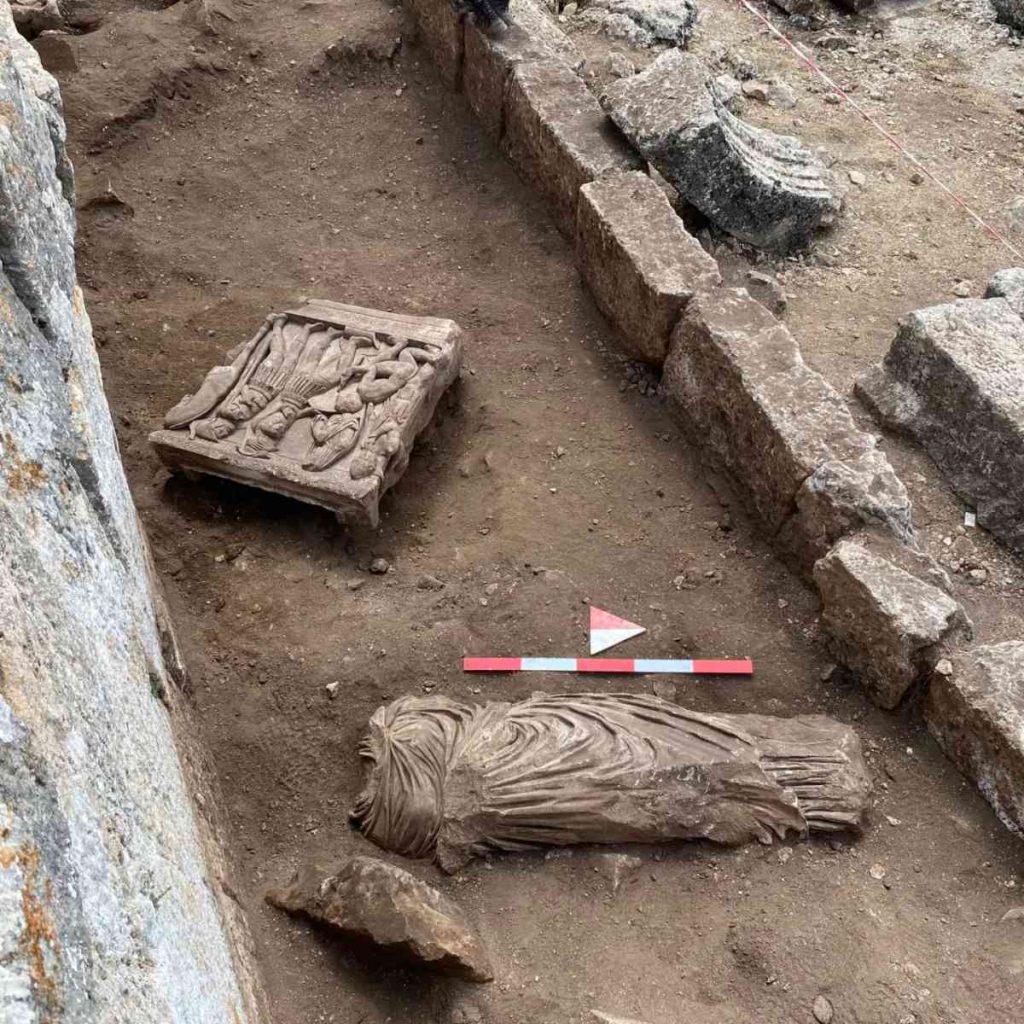 The ruins of the ancient city of Olba are located deep in the Taurus Mountains. Most likely, it was the capital of the local kingdom called Pirindu that existed in the area in the sixth century BCE. The oldest structures discovered by archaeologists in the area of Olba date back to the Hellenistic period.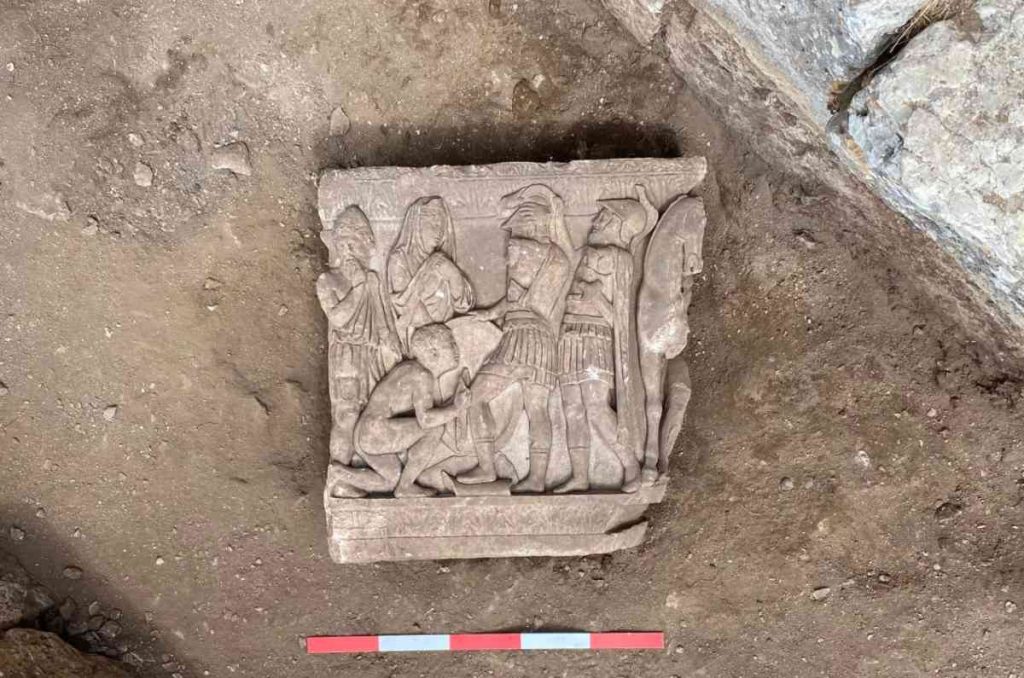 Olba or Olbe was an ancient city and bishopric in the Roman province of Isauria. The city prospered in Roman times, from the 1st century CE onward. In the early Christian period, Olba was the seat of the bishop who represented the city during major councils and synods.