The cause for the evacuation and demolition of the ancient Tawfiq Pasha Andraos Palace, located in the precincts of the Luxor Temple and overlooking the Nile River, was disclosed by Dr. Mostafa Waziri, Secretary-General of the Supreme Council of Antiquities.
On Wednesday, while accompanying Prime Minister Mostafa Madbouly on an inspection tour of Egypt's monument-rich city of Luxor, Waziri accused antiquities thieves excavating beneath the palace of the building's bad state.
Tewfik Pasha Andraos, a member of the House of Representatives for three consecutive terms from 1923 to 1935, erected the palace, which overlooks the Nile, in 1897. There, he hosted a number of historical personalities.
Palace is one of a group of palaces of rare historical value, and it contained a group of historical artifacts that were transferred to the archaeological stores in Luxor about 20 years ago.
The Secretary-General of the Supreme Council of Antiquities Waziri said: Remains of a pharaonic temple might be found under the palace and the excavation of that will be completed within three to four months.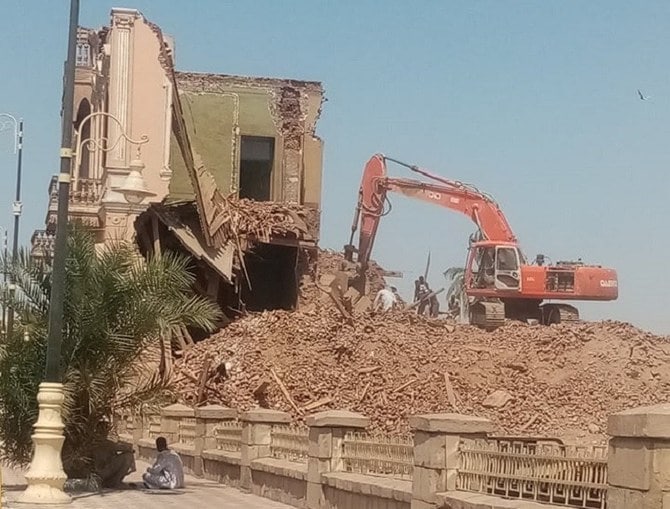 The Egyptian government commenced destruction when the dilapidated installations committee demonstrated that the building's state was extremely hazardous and posed a threat to the Luxor Temple.
The razing of the ancient structure sparked outrage, with some requesting that the demolition be delayed and the building restored to its former splendor.
The remains of Tawfiq's unmarried daughters, Sofia Andraos, 82, and Louday Andraos, 79, were discovered in the palace in January 2013. Their murder is still shrouded in mystery.