The 2,700-year-old rock tombs, unique in Turkey, in the Taşköprü district of Kastamonu are in danger of extinction due to neglect.
Donalar, also called Kalekapı in common parlance, is located 10 km away from Pompeipolis, near the Karadere River which is an arbitrary of Amnias (Gökırmak).
The famous Pompeiopolis Ancient City, the capital of Paphlogania, is located in Taşköprü.
In Kastamonu, the "adventure route" is determined by the works carried out in partnership with Kastamonu University and Taşköprü Municipality under the leadership of the Taşköprü Local Action Group Association. In this context, the team, carrying out route determination studies in Taşköprü district, examined the rock tomb in the village of Donalar, which is unique in Turkey due to its animal figures belonging to many civilizations.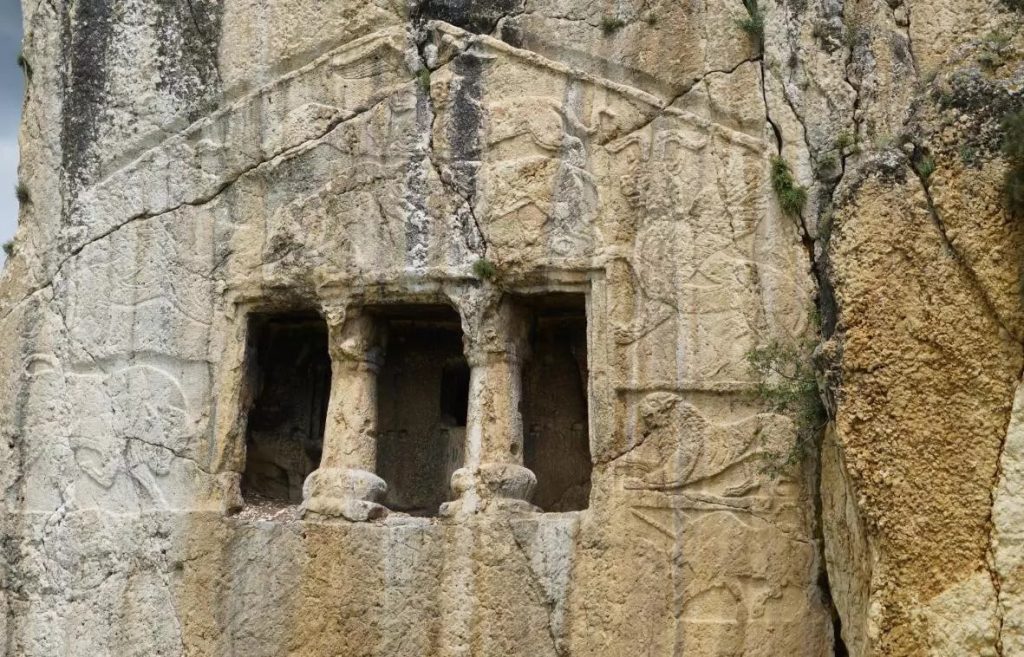 Studies made inside the rock tomb reveal that the tombs were exploded with concrete breakers and there are cracks and water leakage in the ceiling due to neglect.
The team also detected metallic tools hammered on a tomb which features two lion figures. Determining that the integrity of one of the lions' body was intact, but the other one was destroyed, the team also encountered areas that had been plundered by treasure hunters and illegally excavated.
The team stated that the Donalar Rock Tomb region, which is the only one in Türkiye, was declared a protected area but could not be adequately protected, and that as a result of neglect, the historical region and the animal figures on the tomb began to disappear.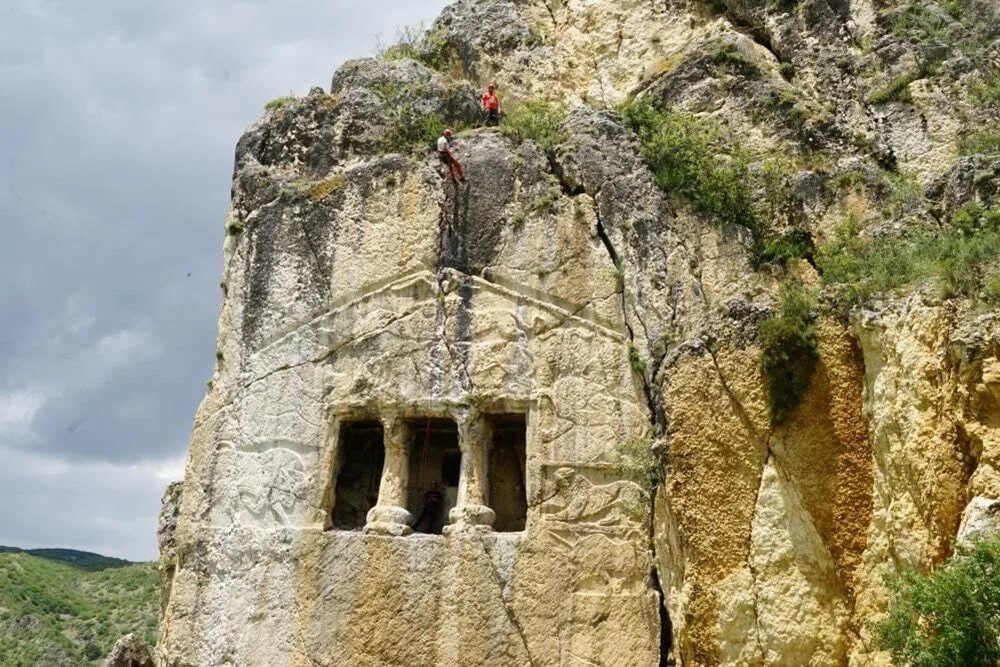 Lütfi Gültekin, deputy director of culture and social affairs of Taşköprü municipality, said that the Donalar Rock Tomb is the only one in Anatolia due to its history and the animal figures.
Donalar Rock Tomb's façade cut from the rock is 10 meters above the ground. The central part of the façade is a small tomb chamber that can be entered through low doors on different phases of use.
Donalar the columns are crowned by a narrow but bulging echinoid element and square abacus. Above, the column capital and tomb are carved as crouching bulls.