In Mexico, home to ancient civilizations such as the Maya, Aztec, and Inca, archaeologist Sergio Grosjean found dozens of mysterious black and red painted handprints on the walls of the underground cave.
The 137 prints, mostly made by children's hands, unearthed by archaeologist Sergio Grosjean, date back more than 1,200 years.
The cave is 33 feet (10 meters) below a massive ceiba tree, which the Mayas regard as sacred, and is situated near the northern tip of Mexico's Yucatan peninsula, where the towering pyramids of urban centers such as Uxmal and Chichen Itza still stand.
Due to an examination of the hand prints' scale, archeologist Sergio Grosjean believes they were possibly created by children as they approached puberty, with the colors offering a hint as to their significance.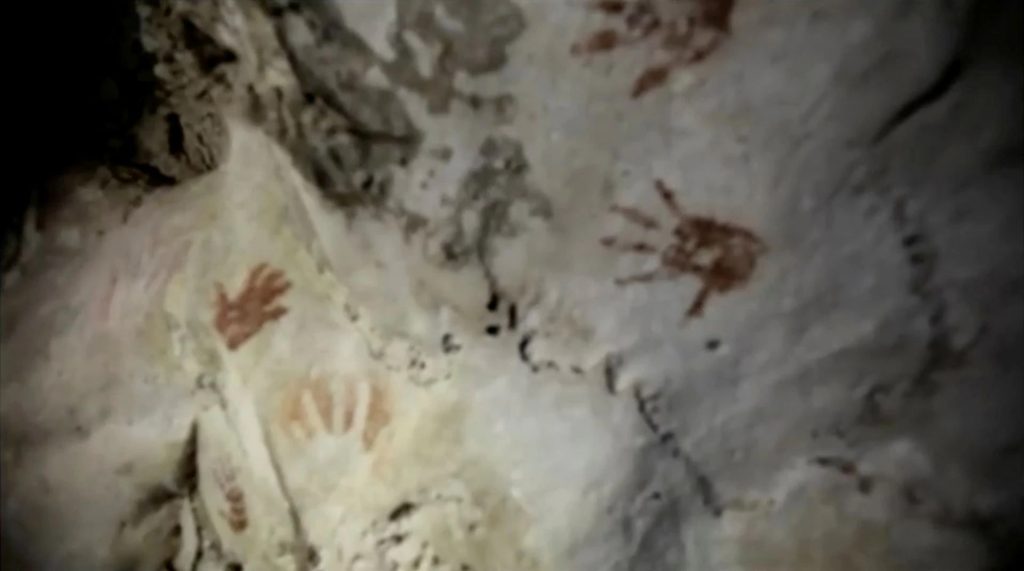 "They imprinted their hands on the walls in black… which symbolized death, but that didn't mean they were going to be killed, but rather died from a ritual perspective," he said.
"Afterwards, these children imprinted their hands in red, which was a reference to war or life," he added.
Other Mayan artifacts discovered in the cave include a carved mask and six painted relief sculptures dating from 800-1,000 A.D., a period when the area experienced extreme drought, which may have led to the classical Maya's abrupt abandonment of major cities.