Two ancient figurines depicting the Egyptian god Osiris and a bust of the Roman god Bacchus were found in the Opole district of Lublin, Poland.
An extraordinary discovery was made at the beginning of May by Krzysztof Kozłowski, who, having obtained permission from the Lublin Voivodship Conservator, conducted a search for historical monuments in Kluczkowice (Opole district).
The figurines he found, which at first glance resembled the images of a "pharaoh" and a "goddess", were handed over to the Lublin conservation office.
Lubelskie Voivodeship Conservatory of Monuments (LWKZ) Facebook post, "The find, so unusual in our area, raised doubts as to the authenticity of the artifacts (…). Thanks to cooperation with the National Museum in Lublin and scientists from the Faculty of Archeology of the University of Warsaw, it was possible to confirm that we are dealing with original objects from ancient Egypt and ancient Rome," he wrote.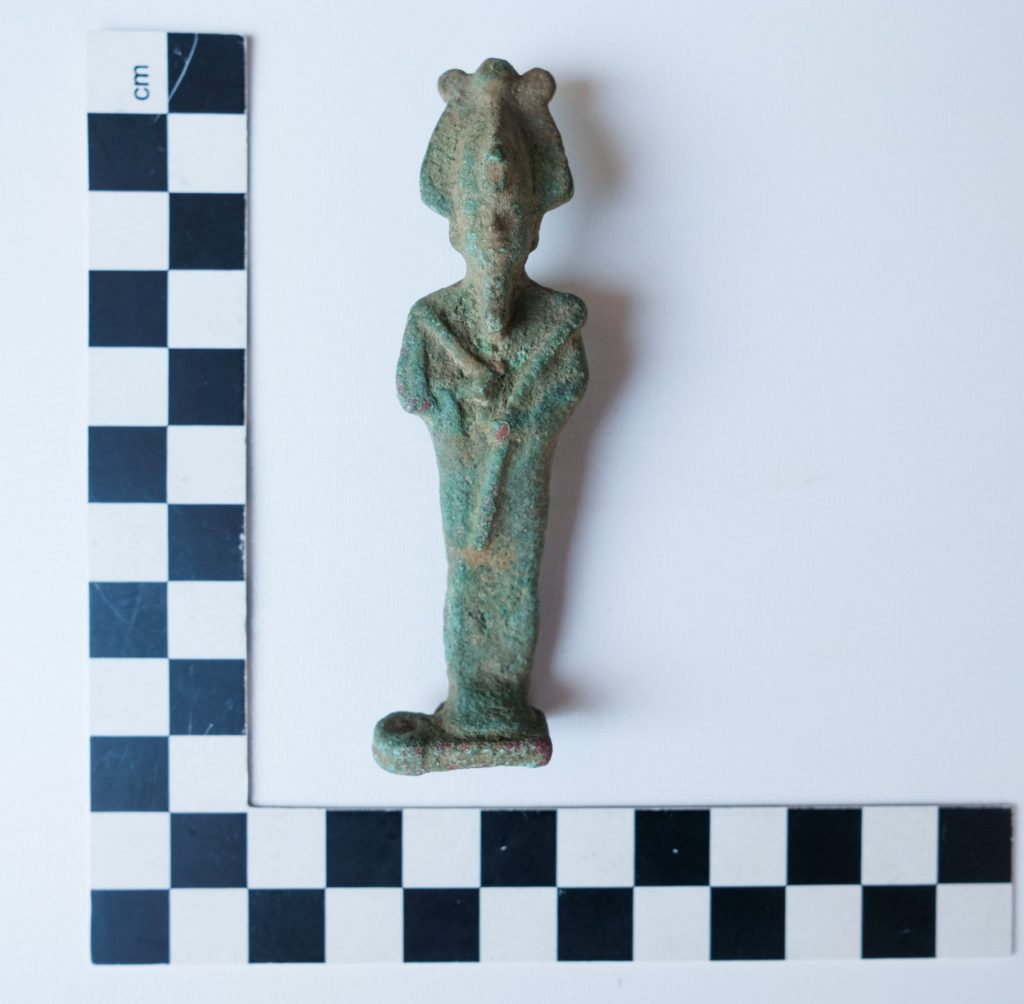 Thanks to cooperation with the National Museum in Lublin and scientists from the Faculty of Archeology of the University of Warsaw, the ancient record of the finds was confirmed. Osiris was made in the 1st millennium BC and the bust of Bacchus – in the 1st century AD.
Dr. Łukasz Miechowicz of the Institute of Archeology and Ethnology of the Polish Academy of Sciences in Warsaw determined that the artifacts are part of the Kleniewski family's former collection, which was kept in the palace in Kluczkowice until World War II.
The Osiris figurine was probably purchased for the collection by Maria Kleniewska during her stay in Egypt in 1904. At that time, she and her daughter spent 4 months in Cairo, which she writes about in her memoirs.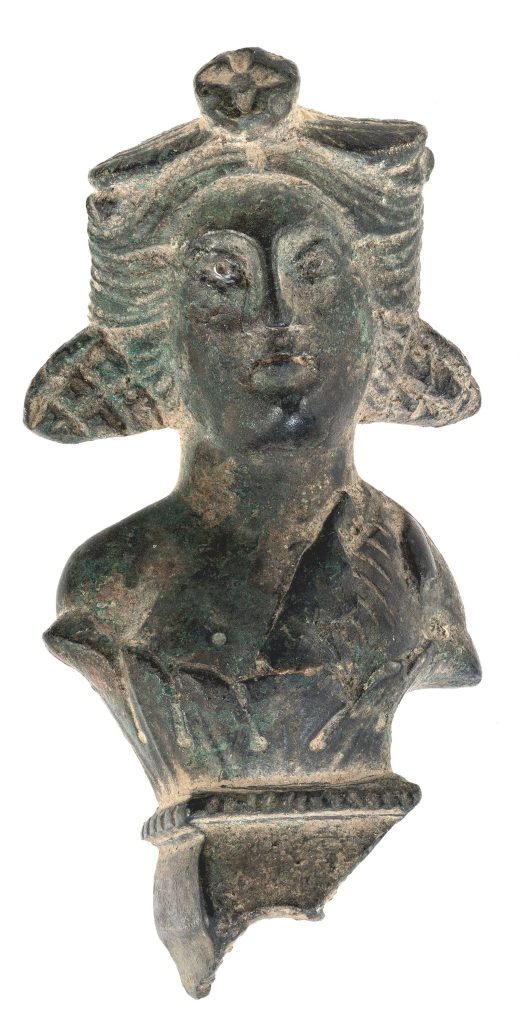 "The bronze bust of the Roman god Bacchus was discovered around 1906 by Fr. Antoni Chotyński, chaplain of the Kleniewski family in Dratów (now Zagłoba/Wrzelów). They were found in a richly equipped grave of a deceased person from the Przeworsk culture".
In April this year, dr Miechowicz led the verification research at the place where the figurines were found. The action was attended by representatives of the Ancient Society in Chodlik and the Opole Association of Explorers "Topór". During the search, another Egyptian bronze figurine of Osiris was discovered. It measures 8.5 cm in height and is equipped with two suspension rings. The artifact was discovered by Andrzej Kołodziej.
The Kleniewski family lived in the palace until 1942. Their property was confiscated and transferred to the administration of the SS. The Kleniewskis left hastily for Warsaw, taking only their personal belongings with them, Miechowicz determined.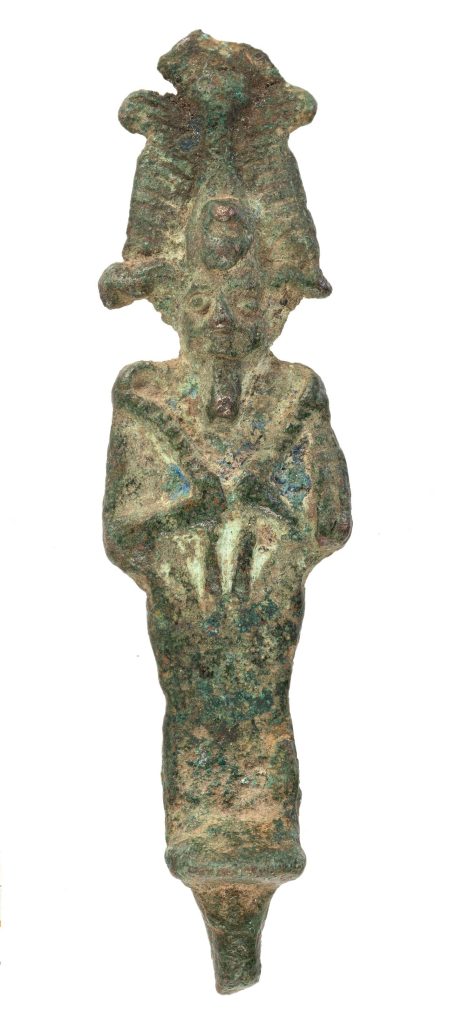 Presumably, the deposit, which included the artifacts discovered in Kluczkowice, could have been hidden in 1942 by the owners leaving their ancestral seat or just after the war when the equipment of the Kleniewskis' palace was dispersed and plundered.
Google Translate was used to translate the article from Lubelski Wojewódzki Konserwator Zabytków.
Cover Photo: Łukasz Miechowicz