Archaeologists have found the remains of the largest church known from medieval Nubia in old Dongola (Sudan).
Dongola was the capital of Makuria, one of the three Christian Nubian kingdoms. Archaeologists from PCMA UW have been working there since 1964, continuing the research initiated by Prof. K. Michałowski after the success of his work in another Nubian center – Faras, the capital of Nobadia. Since 2018, work in Dongola has been carried out under the European Research Council (ERC) grant "UMMA – Urban Metamorphosis of the community of a Medieval African capital city", headed by Assist. Prof. Obłuski.
In 2021, the study team discovered the church's apse, which was painted with two rows of gigantic figures, as well as a neighboring wall and the adjoining dome of a large tomb. The apse is located in the core of the citadel, which served as the center of the Makurian monarchy.
The apse measurements indicate that the church ruins are the largest ever discovered in Nubia, and when compared to the medieval city of Faras in Lower Nubia, there are many architectural similarities, such as the placement of a cathedral in the city center and the domed tomb of Joannes, bishop of Faras, to the east.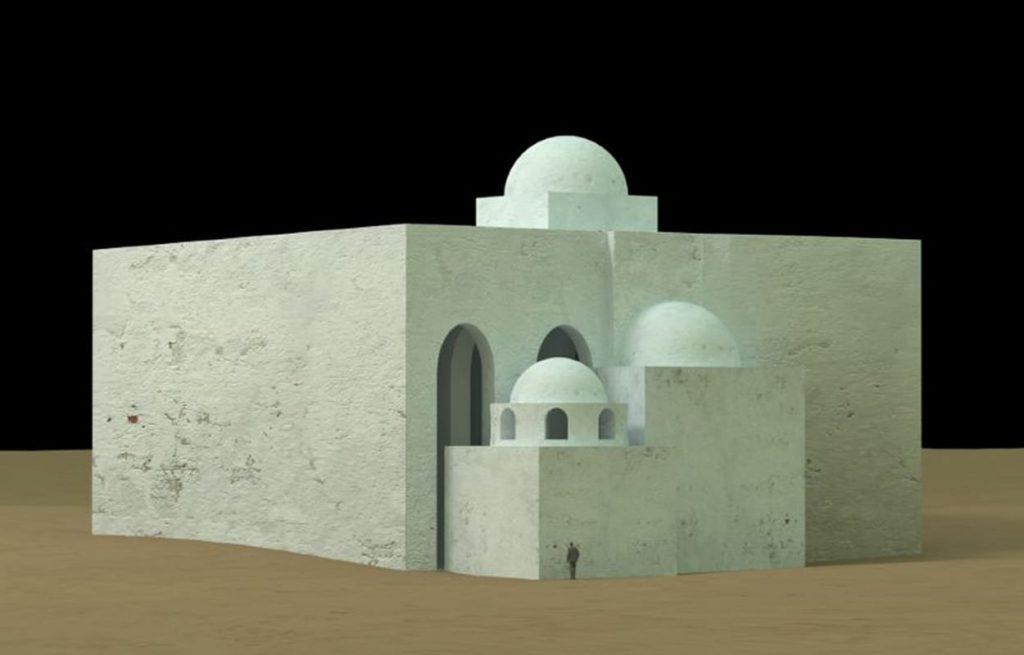 The scholars, like Faras, believe that the church in the heart of Old Dongola served as the cathedral, rather than a church edifice outside the city walls that was traditionally understood as the cathedral location.
"If our estimates based on the known dimensions are confirmed, it is the largest church discovered so far in Nubia," – says Assist. Prof. Artur Obłuski, adding – "It's size is important, but so is the location of the building – in the heart of the 200-hectare city, the capital of the combined kingdoms of Nobadia and Makuria. Just to the east of the apse, a large domed building was added. We have a great analogy for such an architectural complex: Faras. There too, the cathedral stood in the center of the citadel, and to the east of it was the domed tomb of Joannes, the bishop of Faras. However, there is a major difference in the scale of the buildings. The dome over Joannes' tomb is 1.5 m in diameter, while the dome over the Dongolese building is 7.5 m."
A sounding of the apse suggest that it is buried in approximately 9 metres of material. Obłuski added: "This means that the eastern part of the building is preserved to the impressive height of a modern three-storey block of flats. And this means there may be more paintings and inscriptions under our feet, just like in Faras."
The next excavation seasons in Dongola are planned for the fall of this year and winter of 2022.
Source: PAP