Researchers discovered a new pyramid complex in the Tikal in Guatemala.
About 65 km south of El Mirador in the Petén region of Guatemala, researching in Tikal, an important site of Mayan civilization, archaeologists discovered a pyramid complex with distinct architectural features similar to Teotihuacán.
Archaeologists from Brown University noticed a structure beneath the field when they zoomed in on an aerial image made with laser scanning equipment using a laser scanning method called Lidar (short for "Light Detection And Ranging). Researchers believe Lidar technology has revolutionized archeology.
The building, a pyramid was part of an ancient neighborhood, which includes a large enclosed courtyard fringed by smaller buildings. This building was a pyramid complex with different architectural features similar to Teotihuacán.
Under the guidance of LiDAR images, Edwin Román-Ramírez, the director of the Archaeological Project in Southern Tikal, started a series of excavations last summer. His team excavated the ruins and discovered typical architecture and burial techniques, ceramics, and weapons in Teotihuacan at the beginning of the fourth century.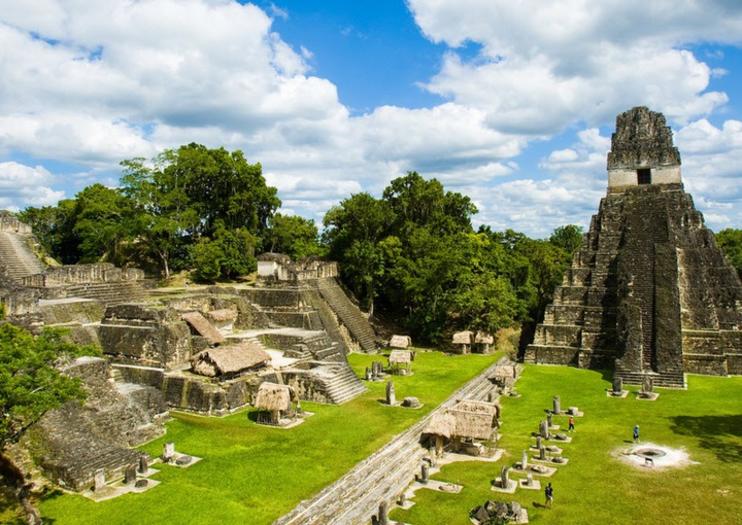 Román-Ramírez told National Geographic: "We knew that the Teotihuacanos had at least some presence and influence in Tikal and nearby Maya areas prior to the year 378. But it wasn't clear whether the Maya were just emulating aspects of the region's most powerful kingdom. Now there's evidence that the relationship was much more than that."
The team proposes that the complex might have been a quasi-autonomous settlement at the center of Tikal, possibly tied to the distant imperial capital or maybe an embassy.
Tikal is the largest city in the Classical Maya era. Tikal National Park, a UNESCO World Heritage site and one of Guatemala's first protected areas, was established in 1955.
The research sponsor is supported by the PACUNAM LiDAR Initiative, which produced findings that reveal a network of interconnected ancient cities in the Maya plains in 2018.