Continued severe heat in Italy has uncovered an archaeological treasure in Rome: a bridge reportedly built by the Roman emperor Nero and normally sinks in the waters of the Tiber River.
The fall in the water level of the Tiber, which according to Reuters flows at a long-term low, exposed the stone remains of the Neronian Bridge (lat. Bridge of Nero), WION news reports a news agency headquartered in New Delhi, India.
Ruins from the old Pons Neronianus or Bridge of Nero, which is usually concealed by the river, may now be seen beneath the Vittorio Emmanuele II bridge in the center of Rome, near Castel Sant'Angelo and the Vatican.
Emperor Nero, in full Nero Claudius Caesar Augustus Germanicus, also called (50–54 CE) Nero Claudius Drusus Germanicus. Fifth Roman emperor (54–68 CE), stepson and heir of the emperor Claudius. He is best known for his debaucheries, political murders, persecution of Christians, and a passion for music that led to the probably apocryphal rumor that Nero "fiddled" while Rome burned during the great fire of 64 A.D.
Despite the name of the bridge, it is unclear whether it was actually built by Emperor Nero because experts think it is older.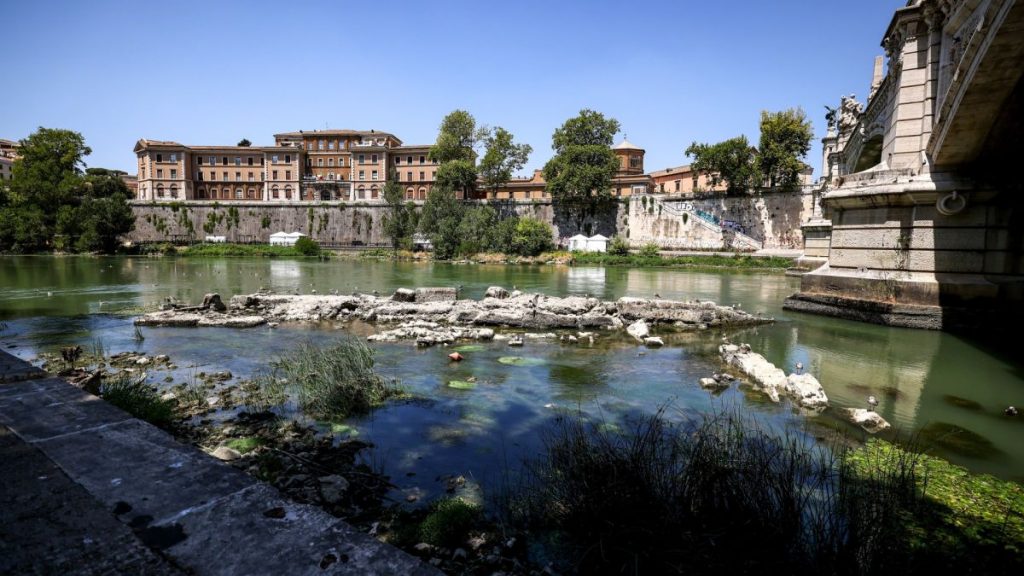 The capital of Italy has been experiencing highs of 40 degrees Celsius (104 degrees Fahrenheit). The water level of the Tiber River has plummeted by a meter since this time last year. Recently, Rome's mayor, Roberto Gualtieri, emphasized that, while there are no plans for water rationing at this time, city residents must avoid wasting water.
"The remains of this Roman bridge are visible whenever the water level of the Tiber falls, so whenever there are long periods – like now – with very low rainfall," Robert Coates-Stevens, an archaeologist at the British School in Rome, told Live Science in an email.
Multiple sources told Live Science that the bridge may have been built before Nero's reign. "The provenance of the bridge is uncertain, given that it probably existed before the reign of Nero, so the Pons Neronianus was probably a reconstruction of an earlier crossing," Nicholas Temple, professor of architectural history at London Metropolitan University, told Live. Science in an email.
Cover Photo: Water levels of Rome's historic river the Tiber have fallen so low that it is now possible to see the remains of an ancient Roman bridge built by the Roman Emperor Nero. Photo: Twitter