During excavations at Tel Tsaf, a 7,000-year-old town in the Jordan Valley, Israeli archaeologists discovered the earliest evidence of cotton in the ancient Near East.
An excavation led by Prof. Danny Rosenberg of the University of Haifa discovered the earliest cotton fiber use evidence in the ancient Near East and one of the oldest in the world at Tel Tsaf, an archaeological site in the central Jordan Valley, southeast of Beit Shean.
Cotton fibers discovered at Tel Tsaf predate the evidence discovered so far by several hundred years, and they most likely traveled thousands of kilometers from the Indus Valley region, present-day Pakistan.
Tel Tsaf flourished during the transition period between the small agricultural societies and the large urban cities of the country, said Prof. Danny Rosenberg of the University of Haifa's Zinman Institute of Archaeology.
"Tel Tsaf is a site with amazing preservation of organic materials," Prof. Danny Rosenberg of the Zinman Institute of Archaeology at the University of Haifa told The Times of Israel on Sunday.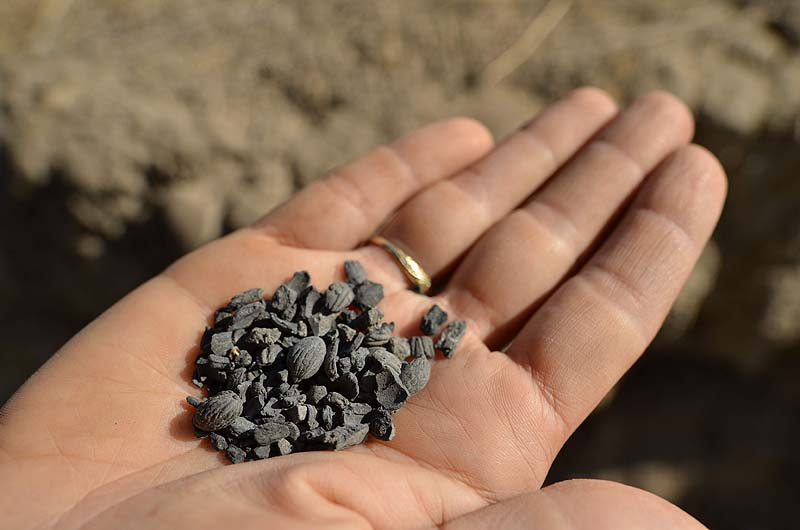 Textiles made of organic materials degrade over time, so archaeologists have few examples to study. Even after a textile has disintegrated over time, the fibers may still be present in the surrounding sediment. New technologies are allowing archaeologists to study microscopic amounts of organic remains in unprecedented detail, including determining whether or not the fibers were woven.
Studies were conducted in collaboration with researchers from Stanford University, and the State Museum in Hanover.
Before, historians had assumed that fabrics in this area during the prehistoric eras were primarily made from other plant matter, such as flax and linen, and, thousands of years later, from products from animals, such as hair or wool. Since cotton was not native to this area, it was a surprise for researchers and points to Tel Tsaf's importance as a global trade hub.
"Textiles are so imperative to our life," Rosenberg said. "In prehistoric time, [textiles] were involved in other things, not just clothing, but also hunting and fishing… It's something larger than just, 'Hey, these are the clothes they used to wear.' It involves more of the economic practices of prehistoric people."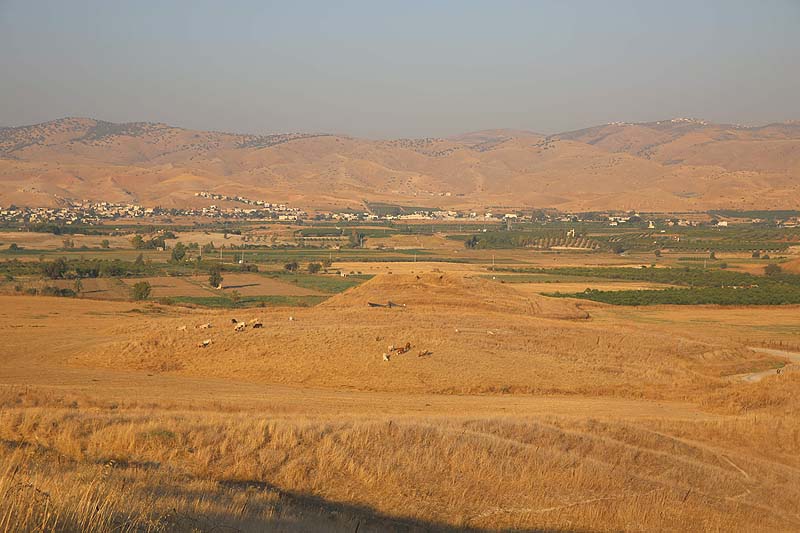 Rosenberg also said they can't state for sure that the cotton came from the Indus region, but it's their best hypothesis given that the only other place to develop cotton in the ancient world was in Africa — and not until thousands of years later.
Tel Tsaf, which flourished 7,200 years ago in the valley of the springs near Kibbutz Tirat Zvi, was a large settlement with hundreds of people living there. The settlement thrived for about 500 years, and one of the great mysteries is why the settlement ceased to exist at the site, despite no signs of distress or scarcity of resources.
This will be one of the topics that researchers plan to invest a lot of effort into in the years to come.
Cover Photo: Archaeologists excavate a room at Tsaf where researchers discovered remains of 7,000-year-old cotton fibers. Photo: University of Haifa