When we talk about fairy chimneys, churches and underground cities, the first place that comes to mind is Cappadocia between Nevşehir and Aksaray. Cappadocia's, which attracts many local and foreign tourists with its unique historical richness, also there is a similar located in Konya.
Kilistra Ancient City is located on the historical King Road. It is like the Cappadocia of Konya with its resembling fairy chimneys structures  , chapels, churches, water cisterns and shelters.
In the ancient city of Kilistra, where traces of settlement are seen in the BC.3rd century, interest in the region increased more during the Hellenistic and Roman periods.
Kilistra the one the center of belief of the period, is a place where the people of Lystra, who chose Christianity in the Roman period, were hiding. It is accepted that St. Paul, one of the first Christians, was one of the visiting stops. Such that; Locals continue to call the area of the Sümbül Church in Kilistra as Paulönü.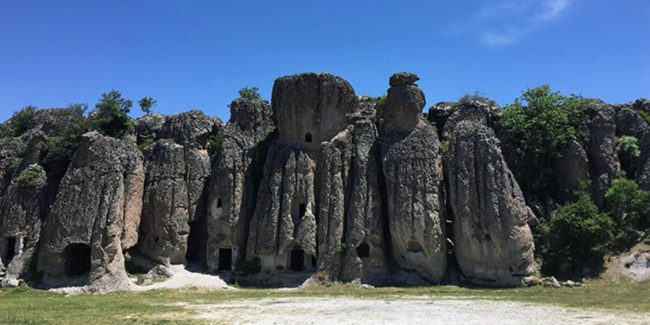 The settlements in Kilistra, where the first Christians escaped from attack and plunder, resemble the fairy chimneys of Cappadocia. Settlement areas were created by carving the rocks. The rock carvings made do not attract attention when viewed from the front, but when entering the inner areas, it is seen that a very large sitting area, a solid lighting and ventilation are made. There are shelters, watchtowers and outpost structure, architectural structures built to escape attack and looting.
The Cross Plan Chapel (Sandıkkaya) in the ancient city is a unique, interesting structure carved from inside and outside into solid rock. On the side of the large water cistern on the northern slope of Ardıçlı Tepe, Monumental rock tombs are seen in the necropolis area.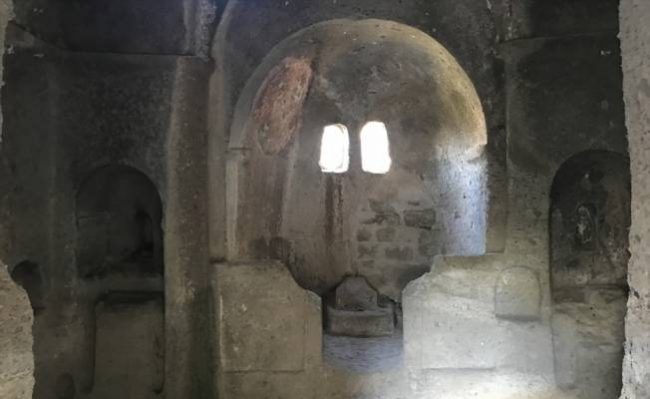 As in Cappadocia, the presence of volcanic tuff rocks in Kilistra causes fairy chimney shapes to be seen.
In the Byzantine period, there are available marks about what you live of Greeks and Turks together in the ancient city of Kilistra.
How to Get to Kilistra Ancient City?
Kilistra Antique City, which is approximately 50 kilometers away from Konya center, is located within the boundary of the Gökurt District of Meram district. Transportation is very easy for those who want to see the historical and geographical beauty of Kilistra Ancient City, Cappadocia of Konya.
You can go to Kilistra (Gökyurt) from the 34 km Konya-Hatunsaray asphalt road with a 15 km asphalt road to the southeast.
Turning south from 34 km of Konya-Antalya asphalt road, you can reach Kilistra by a 15 km stabilized road.