A Pan statue thought to belong to the Roman period was recovered during excavation works carried out by Istanbul Metropolitan Municipality (IBB) teams at Saraçhane Archaeology Park, where the Church of St. Polyeuctus is located.
There are modest ruins of a structure that was once the largest church in Constantinople and was constructed to resemble the Solomon Temple in Jerusalem in a small park right in the middle of Istanbul's Fatih neighborhood, close to the location of the Istanbul Metropolitan Municipality.
Before the erection of the new Hagia Sophia by Emperor Justinian in 537, the Church of Saint Polyeuctus was the largest temple in Constantinople.
The church in the Saraçhane district of Istanbul was destroyed after being used for various purposes. However, after some historical artifacts belonging to the church were discovered during the construction of an underpass in the 1960s, excavation works were carried out in the church. After six years of hiatus, the excavation work was paced by the IBB Heritage teams affiliated with the Cultural Affairs Directorate.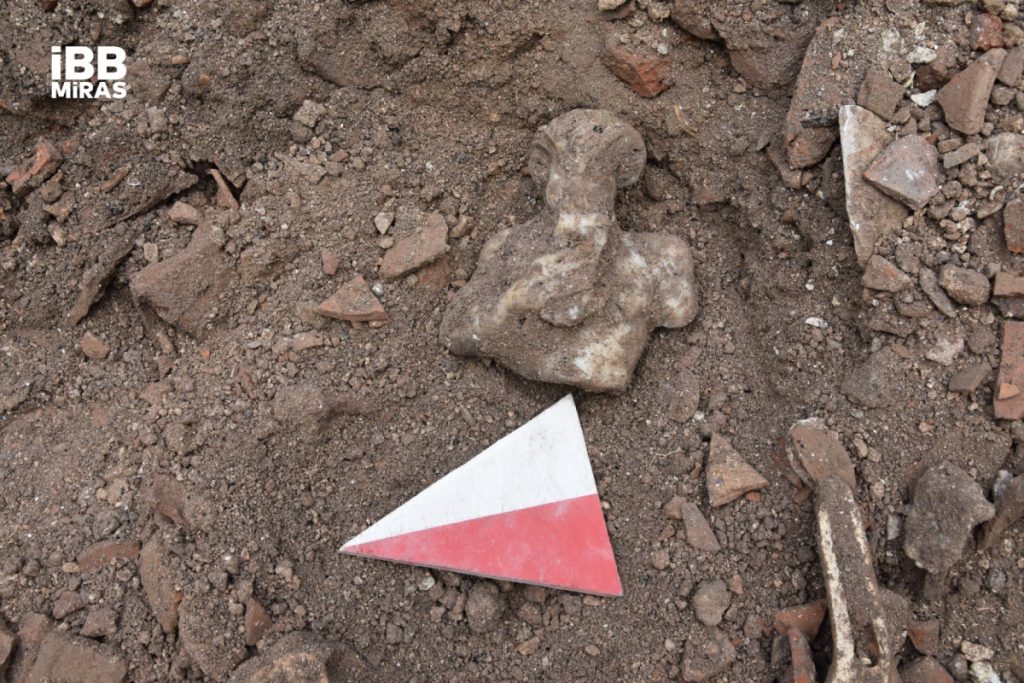 During the excavations carried out by archaeologists, the Statue of Pan, which is considered to be 1700 years old, was found 2 meters 60 centimeters below the ground. The left arm and underbody parts of the 20-centimeter-high, 18-cm-wide statue were found to be broken.
While the statue is estimated to belong to the Roman period, the exact period to which it belongs will be determined after the examinations. The found part of the Pan statue was taken to the warehouse of the Archeology Museums Directorate.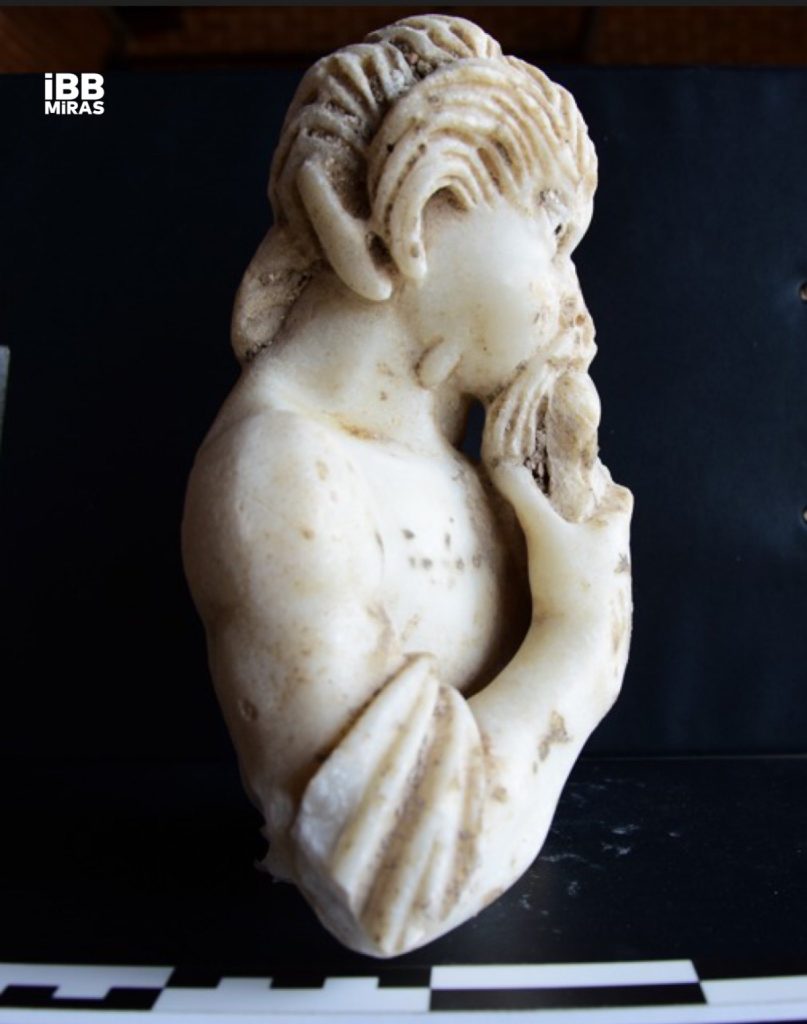 Although it is said that there are many palaces and structures belonging to the Theodosius family in the Saraçhane or Constantinianae region, a palace structure whose location has been determined has not been found until today, except for the Church of St Polyeuctus.
In a statement made by İBB Deputy Secretary General Mahir Polat on his social media account, he said that they had reached the lost Roman Palace section of Istanbul together with another Roman statue that was unearthed recently.
Pan is considered to be one of the oldest of Greek Gods. He is associated with nature, wooded areas, and pasturelands, which is where his name comes from. Pan worship began in rural areas far from populated city centers. As a result, he did not construct large temples to worship him. Pan worship was instead centered in nature, often in caves or grottos. He ruled over shepherds, hunters, and rustic music.
Cover Photo: İBB