Dholavira, also known as Kotda (which means "big fort"), is one of the islands in Kutch's vast desert. The city is located across 100 hectares of semi-arid soil in the north-western part of Khadir Island.
The Harappan civilization is known for its meticulous planning and architectural excellence in city layout.
Here we may found the world's first and finest planned water saving system. During the monsoon season, when the rest of the desert is inundated, two water channels culvert near Dholavira: Mansar in the north and Manhar in the south.
Dholavira features one of the world's oldest dug water conservation systems. Satellite photos reveal a subterranean reservoir and a cleverly built rainwater collection system stretching from the walls. Dholavira is one of India's two largest Harappan sites, and the subcontinent's sixth-largest.
In 2004 excavations revealed the world's oldest stadium and oldest signage in Dholavira. One of the stadiums is quite large. With terraced seating for spectators, the multi-purpose structure is 800 feet long (approximately 283 meters) and can accommodate 10,000 people. The other stadium is smaller.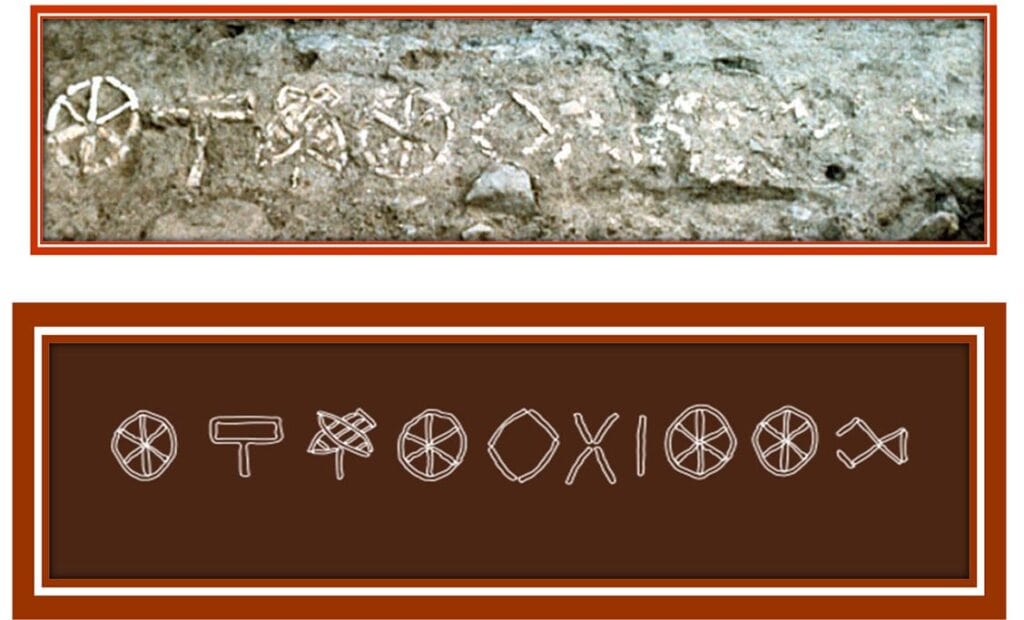 The world's oldest signboard discovered in the region contains inscriptions of the Indus valley civilization that have not yet been deciphered. The signboard is dated between 3000 and 1500 BC. It is thought that the stone sign was hung on a wooden plank in front of the door.
Dholavira shows that the Harappans also had a great knowledge of trigonometry. The town has a length of 777.1 and a width of 668.7.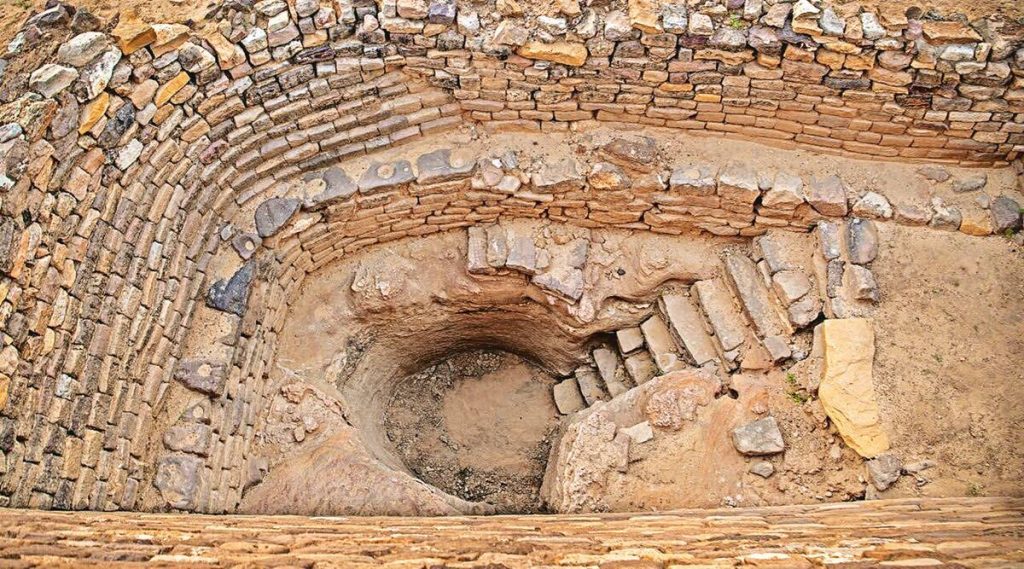 The ruins include a magnificent castle, sun-dried bricks and stone masonry with stunning ornamental features, and an exceptional town layout along the center and lower town. With a well-built underground drainage system for cleaning, streamlined roads from the city lead straight out.
It is believed that the end of Dholavira was a natural disaster. Experts say that there were three major earthquakes in 2800, 2500, and 2000 BC.
But there are unexplained questions. For example, why did such an advanced civilization turned into a simpler settlement instead of its old order…
Source: "The rise and fall of a Harappan city" by T. S. Subramanian in Frontline Volume 27 – Issue 12: Jun. 05-18, 2010 "Dholavira and Banawali: Two different paradigms of the Harappan Urbis forma." by R. S. Bisht. Puratattva No. 29, 1998-99.