An ancient saber (heavy military sword with a long cutting edge and, often, a curved blade) was found by three brothers in Amanbaev, a village in the Talas Region of Kyrgyzstan.
The discovery of the ancient saber was announced by Siyatbek Ibraliev, a researcher at the Kyrgyz national complex Manas Ordo.
The find was made by three brothers, Chyngyz, Abdylda, and Kubat Muratbekov, along with Nurdin Jumanaliev, who have been actively involved in archaeology. Three brothers, over the past year, have contributed around 250 historical artifacts to the museum fund.
The sword was discovered on June 4, 2023, and it is a gorgeous example of medieval art, making it a unique find not just in Kyrgyzstan but also in all of Central Asia. Its excellent craftsmanship and condition demonstrate the skill of blacksmiths from that time.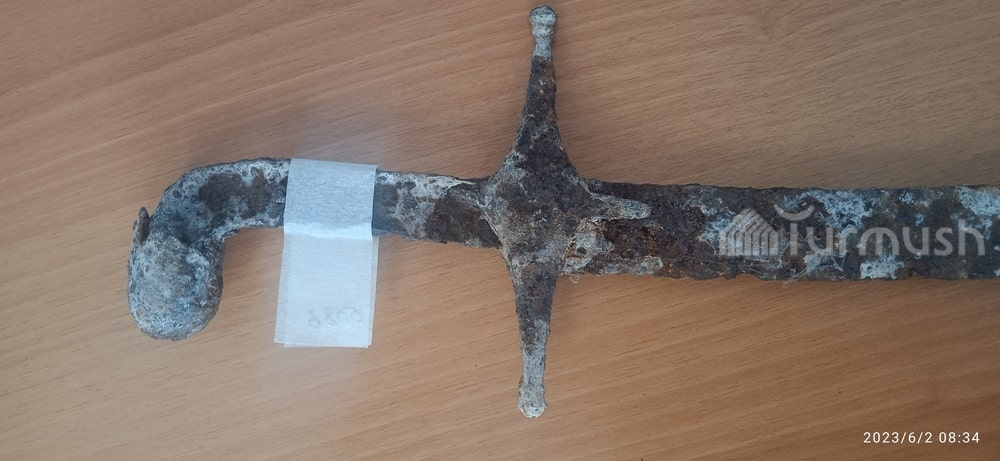 The saber consists of various parts, including a pommel, hilt, blade, and guard. This type of sword originated in Iran in the 12th century and then spread from Morocco to Pakistan. Its curved shape suggests it may belong to a Muslim country, similar to "shamshir" sabers found in the Indo-Iranian region.
Known to Europeans as the scimitar, the shamshir is the quintessential long sword of the horsemen of Persia (Iran), Moghul India, and Arabia. The Shamshir is one of the most unique scimitars and has a very long history of use in mounted warfare. A curved sword with a thin blade of ample length. Light of weight despite its larger size. Such sabers were renowned for their sharpness and lethality.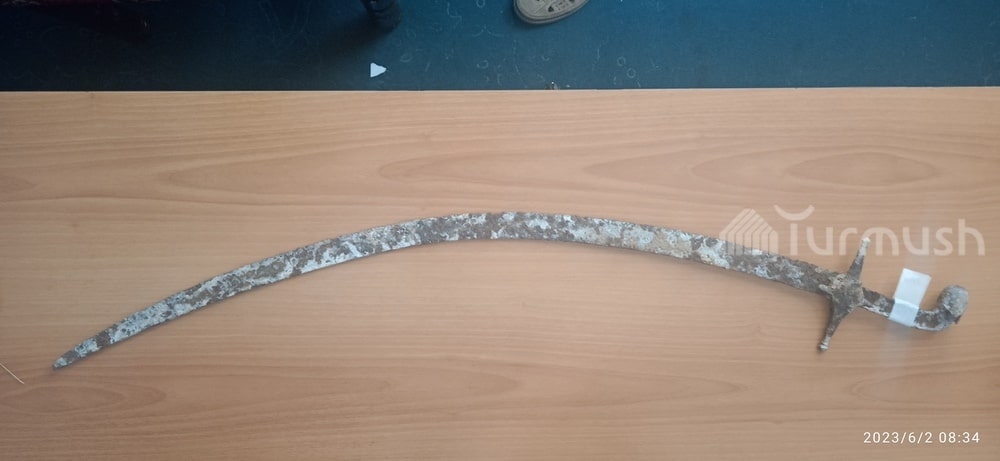 The saber that was found has the following measurements: Length: 90 centimeters
Tip length: 3.5 centimeters
Hilt length: 10.2 centimeters
Handguard length: 12 centimeters
Blade length: 77 centimeters
Blade width: 2.5 centimeters
The brothers also found a 5 cm diameter vessel for melting metal and a coin with Arabic inscriptions on both sides. Such coins were used in Kyrgyzstan in the 11th century when the Karakhanid state developed.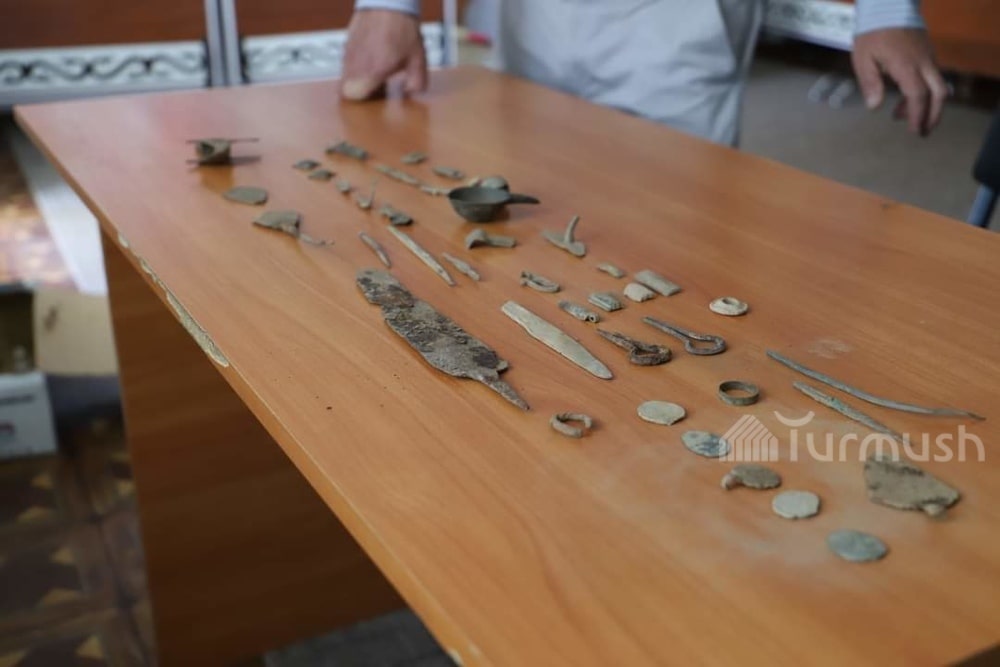 According to Sıyatbek Ibraliyev, the tools used to melt metal and coins indicate that there were workshops for minting coins in the area.
It is hoped that more swords resembling this one may be discovered in the area in the future as the discovery offers fresh opportunities for archaeological research.
Cover Photo: Turmush