Scientists discovered an inexplicable collection of fossilized shark teeth at a 2900-year-old archaeological site in Jerusalem's City of David, one of the city's oldest neighborhoods.
The teeth were discovered in the basement of an Iron-Age home dating from the 10th century BCE, together with fish bones and pottery pieces.
Dr. Thomas Tuetken, the researcher at the University of Mainz, presented the findings at this year's Goldschmidt Conference. The study is published as an open-access paper in Frontiers in Ecology and Evolution.
"These fossils are not in their original setting, so they have been moved. They were probably valuable to someone; we just don't know why, or why similar items have been found in more than one place in Israel."
Initially, the researchers thought they had discovered a pit designed to deposit garbage and the leftovers of eaten food.
"We had at first assumed that the shark teeth were remains of the food dumped nearly 3000 years ago, but when we submitted a paper for publication, one of the reviewers pointed out that one of the teeth could only have come from a Late Cretaceous shark that had been extinct for at least 66 million years."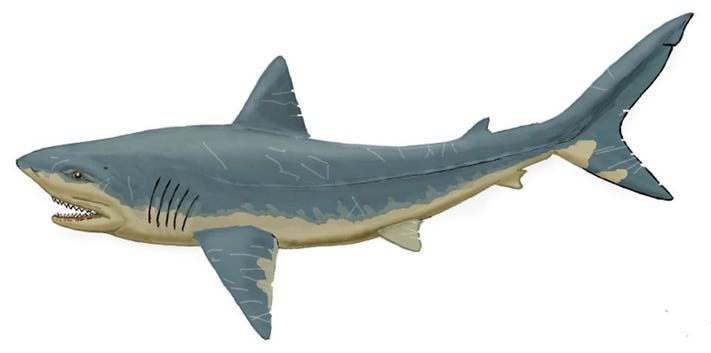 Chemical research revealed that all 29 shark teeth discovered during the archaeological dig were definitely fossils. Their strontium isotope composition implies an 80 million-year-old Cretaceous era. The nearest outcrops of the correct age may be located in the Negev desert, at least 80 kilometers distant. The fossils were gathered there and then brought to the settlement.
The recognized shark teeth are from a variety of species, including Squalicorax. Fossil teeth of Squalicorax, an ancient shark species that could grow to be 16 feet long, are widespread in Late Cretaceous strata and are still sought after by fossil collectors today.
Since the first discovery, the team has discovered more shark tooth fossils at the Maresha and Miqne sites in Israel. These teeth are likewise likely to have been discovered and relocated from their original locations. Surprisingly, fossils discovered in Jerusalem were found together with hundreds of discharged Iron-Age seals, indicating a probable relationship with the administrative or ruling class at some point. Maybe collecting fossils was popular among the upper classes at the time.
"Our working hypothesis is that the teeth were brought together by collectors, but we don't have anything to confirm that. There are no wear marks that might show that they were used as tools, and no drill holes to indicate that they may have been jewelry. We know that there is a market for shark's teeth even today, so it may be that there was an Iron Age trend for collecting such items."
Forbes-Science, Cover Photo: OMRI LERNAU