During excavations at Ghanta Matham in the Indian state of Andhra Pradesh, important 21 copper plates for the Mallikarjuna Swami Temple were discovered.
Srisailam authorities said the slabs found were dated to 16 centuries or earlier.
Rama Rao, executive officer of the KS Sri Brhamaramaba Mallikarjuna Swami Temple, said the plates were found in Sanskrit Nandi Nagari script and a few in Telugu/Kannada languages.
Chenna Reddy, Dean of Archeology at Telugu University campus in Srisailam, who was also Director of Archeology and Museums, said, "Just found 6 sets of copper plates (18 leaves) during the course of renovation work in Ganṭa-maṭham at Śrīśailam, carried out by the temple authorities. Out of 6 copper plate sets, 4 sets are written in Sanskrit language and Nandi-Nāgarī script and other 2 plates are in Telugu language and script. All the plates can be assigned between 14th-16th century C.E."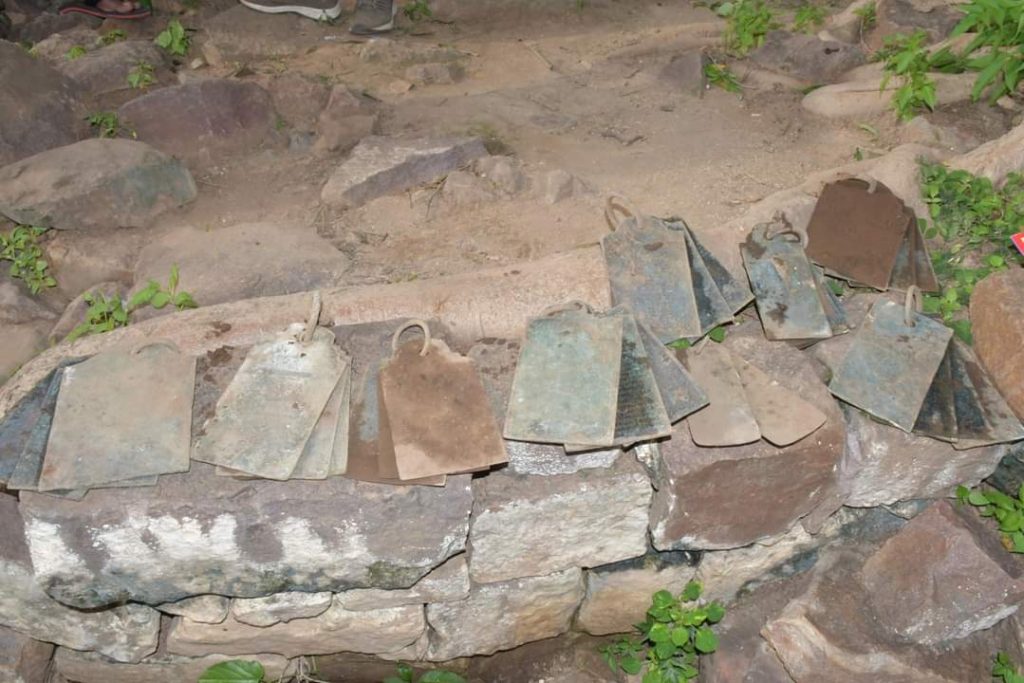 He further stated that the latest discovery adds to the historical significance of the Sri Sairam Temple, as it was patronized by Reddy Kings, Kakatiyas, and the Vijayanagar Empire in the Middle Ages. Kondaveeti Reddy Rajulu is believed to have built the steps leading to Pathala Ganga, which adds a religious significance to the Krishna River bathing near Srisailam.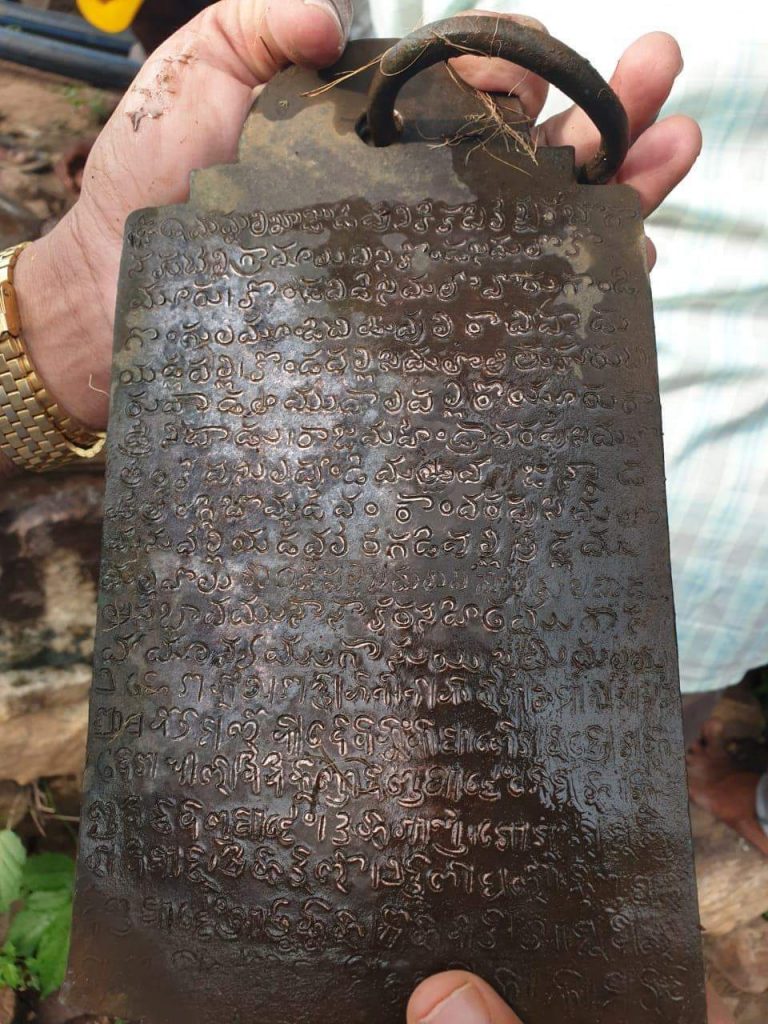 Rama Rao said that Ghanta Matham's refurbishment activities have produced many priceless treasures and the project is in progress. He said that the newly discovered 21 copper plates will increase the historical connection between the temple and the Vijayanagara Empire. He said that the copper plate will be sent to the laboratory to decipher the script and save it for future generations.
Meanwhile, due to curfew hours being relaxed, the Srisailam temple has extended its darshan hours.
Mallikarjuna Temple (also known simply as Srisailam Temple) is a Hindu temple dedicated to the god Shiva in Srisailam, Andhra Pradesh, India.
It is significant to the Hindu faiths of both Shaivam and Vaishnavism since it is one of Lord Shiva's twelve Jyotirlingas. Mallikarjuna is Shiva's name, and the lingam is his symbol.