Researchers were able to confirm the connection between two Viking remains discovered in Denmark and England thanks to new DNA technologies.
The researchers suspected that the two bodies, one discovered in Otterup, Funen, Denmark, in 2005, and the other in a mass grave in Oxford, England, were related.
It is because of a combination of DNA technology and access to a multitude of resources that researchers were able to uncover the relationship between the two Danish Vikings who lived in the 1000s. The two Vikings might have been half-brothers or uncle and nephews.
New method
"We know so much about DNA that we can start to find family relationships, due to the fact that we have so much material to research. That's new," research director Lasse Sørensen at the Danish National Museum noted.
He says that with traditional archaeological methods without DNA analysis, it would have been impossible to find out whether the two Vikings were related.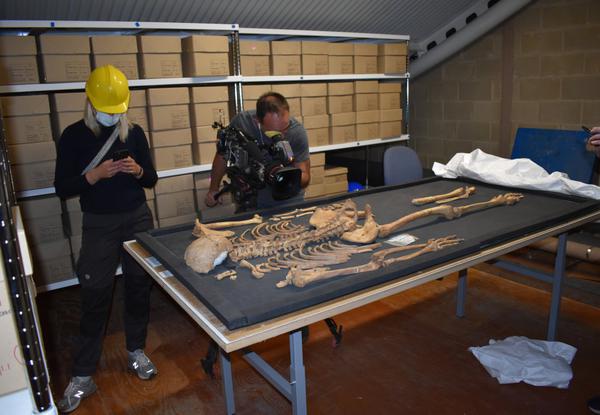 One was excavated in Otterup in 2005 by archaeologists from Odense City Museums, while the other was found in a mass grave in Oxford. He was one of the Danish Vikings who settled in England in the early 1000s, and who later lost his life in a massacre ordered by the English king Æthelred 2.
The connection between the two Vikings is very special, says Lasse Sørensen.
Therefore, this finding is very special, and the researchers hope it will help advance our understand of the Viking's living conditions during the period.
The skeletons are part of the exhibition at the National Museum in Copenhagen, which opens on June 26.
Source: Norway Today
Photo: Peder Gjersøe / SCANPIX