In northern Spain, scientists discovered the remains of a new species of enormous marine turtle. The prehistoric creature is the biggest of its kind ever found in Europe, weighing about two tons and measuring 12 feet long.
The turtle sailed the subtropical sea that swept through Europe's island coast 83 million years ago. The size is comparable to that of a Mini Cooper. The largest turtle alive today, the gubernatorial turtle, which is 7 feet (2 meters) long and famous for its protracted sea migration, is dwarfed by that size.
Scientists described the turtle, which they named Leviathanochelys aenigmatica, in a paper published in Scientific Reports. "Leviathan" is a nod to the animal's large body size, and "chelys" means turtle. "Aenigmatica" translates to enigma—in reference to some of the creature's strange characteristics, the authors write.
Leviathanochelys nearly matched the largest turtle on record – Archelon, which lived roughly 70 million years ago and reached about 4.6 meters long.
"Leviathanochelys was as long as a Mini Cooper while Archelon was the same size as a Toyota Corolla," said paleontologist and study co-author Albert Selles of the Institut Catala de Paleontologia (ICP), a research center affiliated with Universitat Autònoma de Barcelona.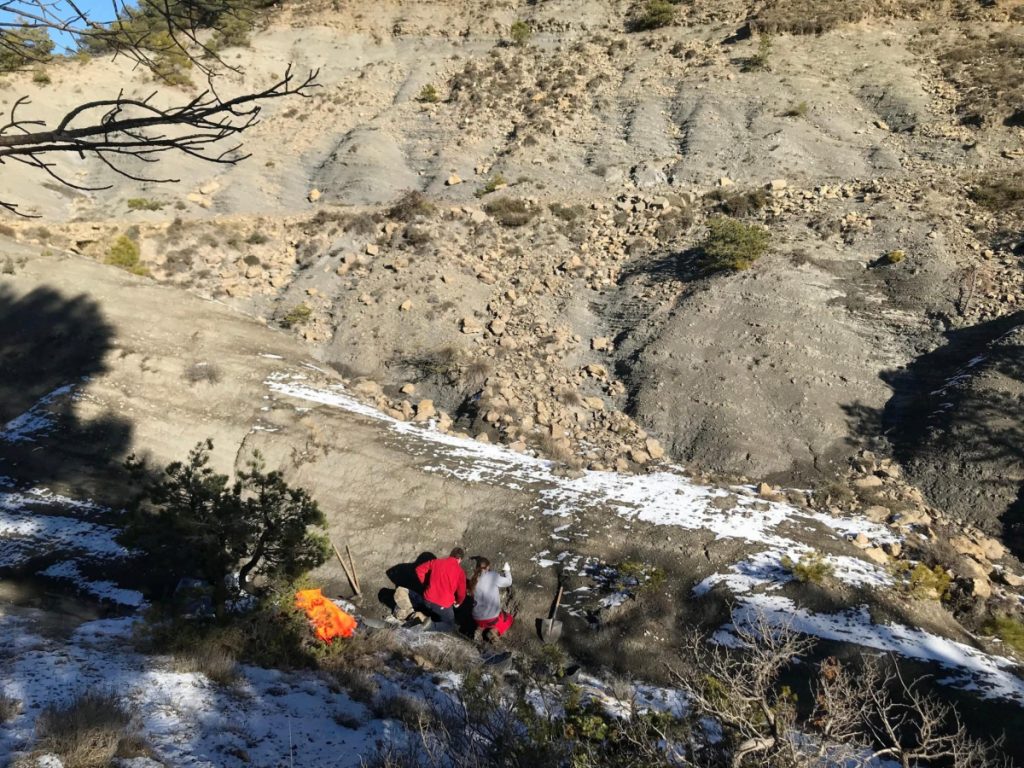 The discovery was entirely by chance: a hiker discovered some bone fragments while walking in the Pyrenees mountains, writes James Ashworth for London's Natural History Museum. After that, the remains were collected by a local museum and the Catalan Department of Culture, but no one studied them until 2021. Researchers began new excavations at the Pyrenees site and uncovered fragments of the turtle's pelvis and carapace—the part of the shell that covers the creature's back.
Fossil shows that it has a fine kakapas similar to a seaguide, with its own shell 7.7 feet (2.35 meters) long and 7.2 feet (2.2 meters wide). Leviathanochelys appears built for the open ocean, returning to land only rarely – for instance to lay eggs.
The presence of a pair of bone bulges on the front side of the pelvic differs from that of other known sea turtles, suggesting that. This shows that sea turtle gigantisme is developing independently in a separate Cretaceous lineage in North America and Europe.
"During the Cretaceous, there was a tendency in marine turtles to increase their body size. Leviathanochelys and Archelon might represent the apex of this process. The reason for this increase in body size has been hypothesized to be predatory pressures, but there might be other factors," said Oscar Castillo, a student in a master's degree program in paleontology at Universitat Autonoma de Barcelona and lead author of the study published in the journal Scientific Reports.
The presence of a couple of bony bulges on the front side of the pelvis differs from any other known sea turtle, indicating that Leviathanochelys represents a newly discovered lineage. It shows that gigantism in marine turtles developed independently in separate Cretaceous lineages in North America and Europe.
Cover Photo: Illustration of sea turtles. (Wikimedia Commons/Jordan Beard)