Scientists are piecing together remnants of the day the extinction of the dinosaurs began. A tiny fragment of the asteroid that hit Earth 66 million years ago may have been found encased in amber.
It is one of the few incredible discoveries made at a unique archeological site in Hell Creek, North Dakota. At the North Dakota site — called Tanis — some of the spherules have been preserved in amber, the Times reported.
The fossils unearthed there are the remains of fish that sucked up debris thrown during the impact, a turtle, and a leg that could have belonged to a dinosaur that was a "witness" to the asteroid impact.
The story of the discoveries is revealed in a new documentary called "Dinosaur Apocalypse," which features naturalist Sir David Attenborough and paleontologist Robert DePalma and airs Wednesday on the PBS show "Nova."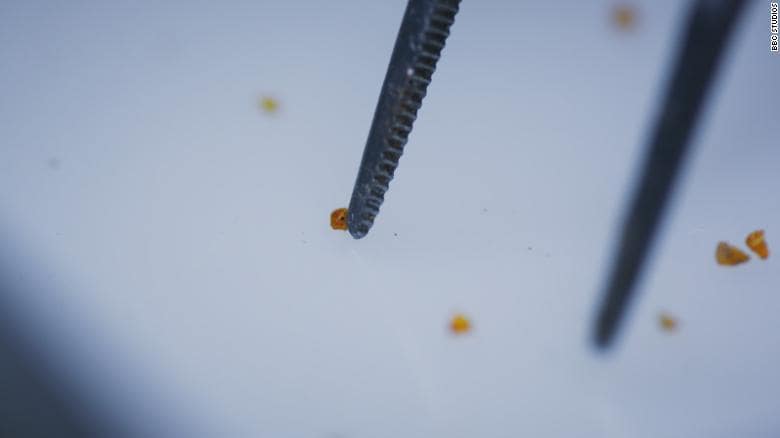 The Tanis fossil site is home to thousands of well-preserved fish fossils, which DePalma believes were buried alive by sediment displaced by a massive wave of water caused by the asteroid's impact. Unlike tsunamis, which can take hours to land after an earthquake at sea, these waves appeared instantly after the massive asteroid crashed into the sea.
Robert DePalma, an adjunct professor and University of Manchester graduate student, said Tanis researchers have found spherules containing pieces of unmelted rock. When testing the fragments, they discovered that not only did they contain portions of limestone crust from the impact crater thousands of miles away, but some pieces included high amounts of iron, nickel, and chromium.
These elements are consistent with asteroid material, and could possibly be from the one that collided with Earth that fateful day.
DePalma and his collaborators also found several spheres of impact, namely small pieces of the asteroid, which stopped in tree resin on the surface of a log and were preserved in amber.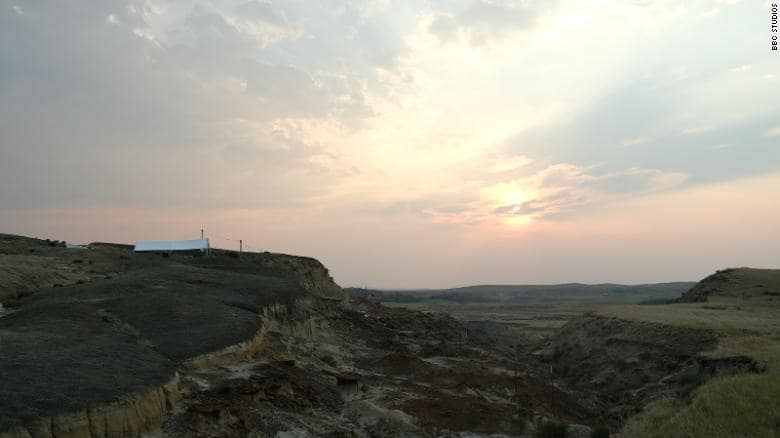 "In that amber, I found a series of spheres that were practically frozen in time, because, like an insect in amber, which is perfectly preserved, the water could not reach them. They have never turned into clay and are perfectly preserved," he said.
DePalma said he hopes to be able to confirm what the asteroid was made of and where it could come from – efforts that have caught NASA's attention.
"All these little dirty nuggets in there," DePalma said during a speech at the NASA Goddard Space Flight Center this week, according to the outlet. "Every single speck that takes away from this beautiful clear glass is a piece of debris."
"To see a piece of the culprit is just a goose-bumpy experience," he added.
As the Times notes, DePalma's findings have not been submitted to a peer-reviewed journal.