A medieval bull found in 2021 in Budzistów village (Kołobrzeg district), Poland has been restored and placed on display in the Museum of Arms in Kołobrzeg.
Found by the PARSĘTA Exploration & Search Group two years back, the decree was uncovered in the area of the former cemetery in Budzistowo.
"This is the most valuable find we have made in our six years of existence," said Jan Orliński from the PARSĘTA Exploration and Search Group.
Continuing, Orliński added: "I've always been interested in papal bulls and I was intrigued as to why there was nothing like that in Kołobrzeg… When I saw what I had found, I was really excited."
The group immediately recognized what it was and handed it over to the Museum of Arms in Koobrzeg, with whom they had been working for several years. It was then transported to a specialist workshop in Kraków for a meticulous conservation process.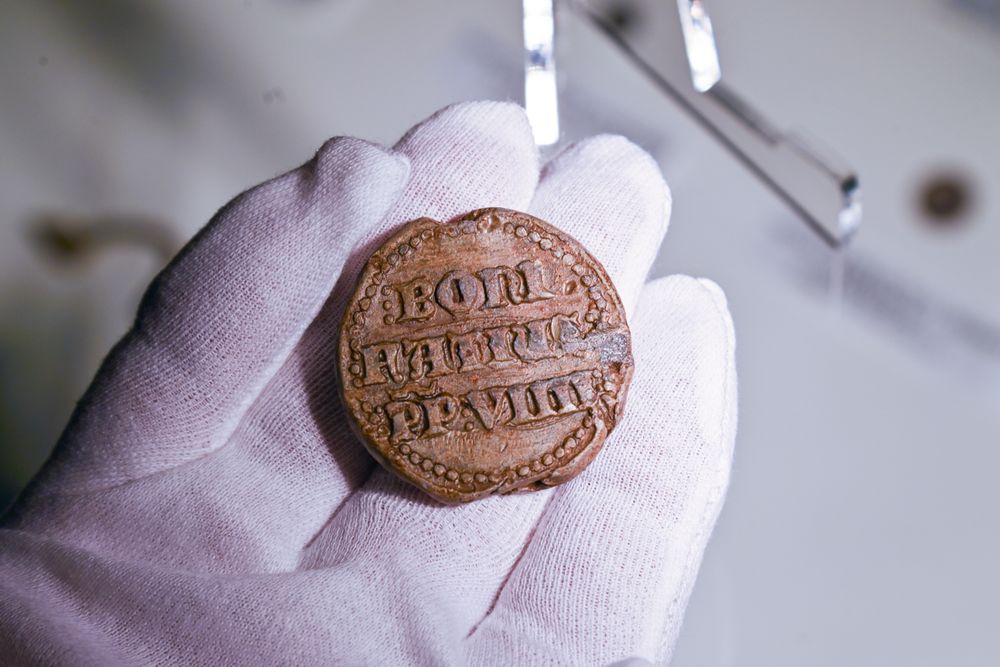 It was during this that scientists determined that it dated from the reign of Pope Boniface IX (1350-1404).
Dr. Robert Dziemba, the head of the Kołobrzeg History Department, said: "By studying the physio-chemical compositions of the bull, we were able to find it was original. The most important thing for us was the reverse as it contained information as to which Pope issued the decree. Because of this, we now know that it was issued by Pope Boniface IX."
Dziemba added: "Even the most interesting artifacts take on a different meaning when they are placed in the right historical context. We knew we had made a great discovery, but we wanted to establish its links to Kołobrzeg."
According to historians, the bull was possibly kept in the Budzistowo monastery. Chemical compounds used in its manufacture, which were mostly pure lead, were traced to Sardinia, Cyprus, Greece, and Spain.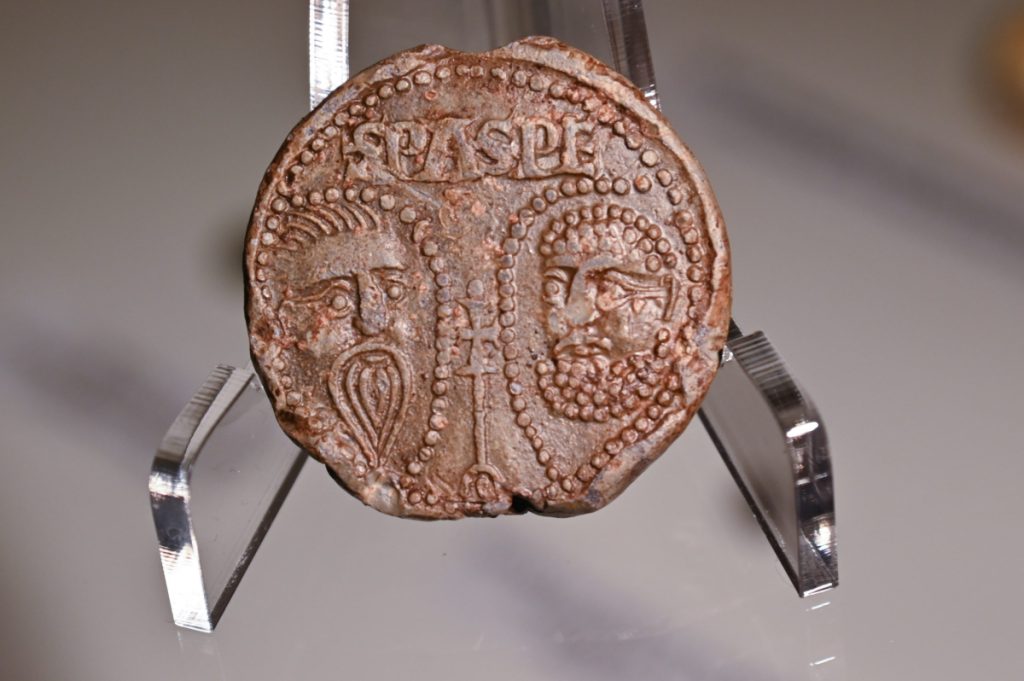 The bull's potential connections to the former monastery in Budzistowo, though, have piqued researchers' interest. It was Johann Friederich Wachsen who noted that Pope Boniface IX granted a letter of indulgence to the resident Benedictine nuns in 1397, according to the chronicles he wrote in the 18th century.
Usually attached by silk strings, papal bulls were hung on parchment and scrolls on which papal edicts, privileges, and indulgences were written as a means of authentication. Also featuring images of Saint Peter and Saint Paul, Dziemba speculates that this particular papal bull may have been lost in the 16th century.
Cover Photo: One side of the bull revealed it had been issued by Pope Boniface IX. Marcin Bielecki/PAP