The village of Al Misfah Abriyeen is known for its lush oasis, magnificent orchards, and year-round water source, the 'aflaj.' Falaj al Misfah, also known as "Fraifer," is one of the oldest water channels in the area, dating back over 1,000 years.
Misfat Al Abriyeen is a mountainous town in Al Dhakhiyla Governorate, approximately 1,000 meters above sea level on the mountain foothills bordering Wilayat Al Hamra. The village derives its name from the Al Abri tribe, which originally comes from Misfat Al Abriyeen and Al Hamra.
Many traditional villages in Oman got abandoned to build modern houses close by. Thanks to tourism, some of these old villages are rehabilitated such as the charming Misfat al-Abriyeen famous for its ancient irrigation system or falaj.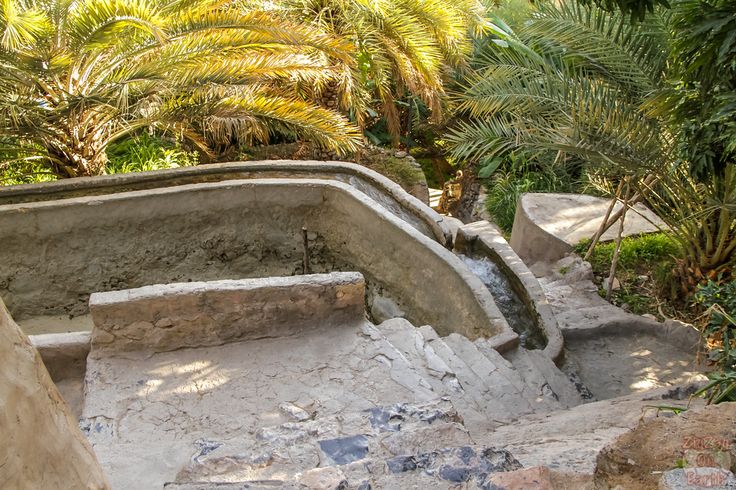 Its falaj runs over more than five kilometers across lush fields. This falaj is distinguished by its constant flow of water, which emanates from a mountain spring in the valley's center. This falaj's canal is the sole supply of water for irrigating agricultural lands.
Archaeological evidence shows that these irrigation systems were designed to irrigate farmlands as early as 2,500 BC.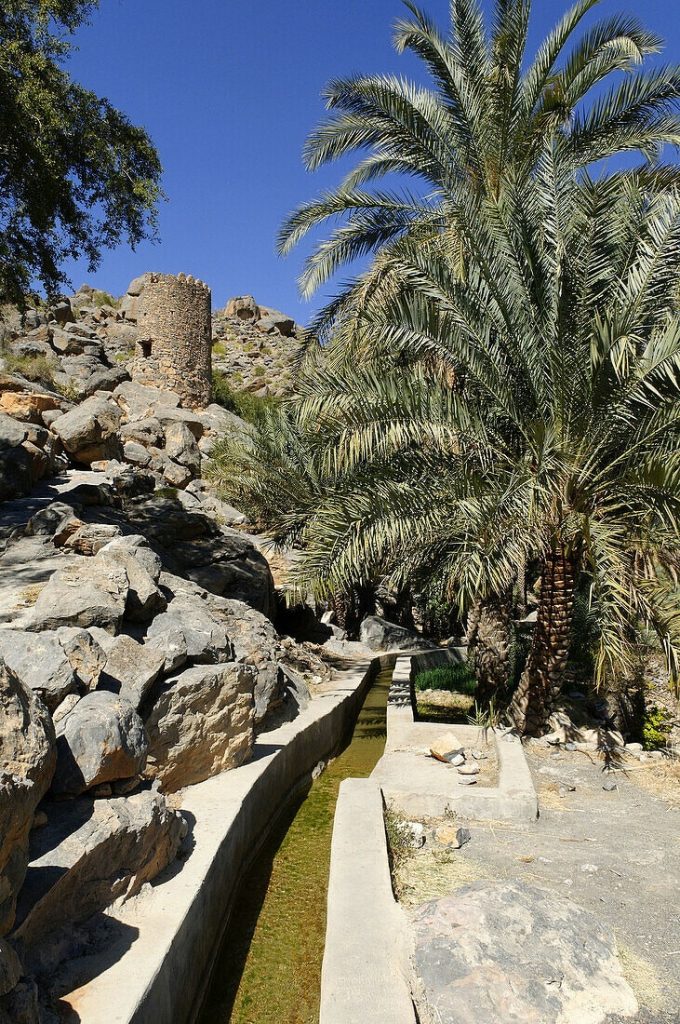 The water comes from subterranean springs in the mountains and travels for kilometers by gravity in man-made channels cut in the rocks before reaching the irrigated areas and being utilized for drinking and residential uses. The canals are mostly underground, but when they come closer to the farmlands, they open up. There, old rugs held down by stones called sarjra are used to open and close the irrigation channels and distribute water in a fair way to farmers growing dates, bananas, pomegranates, lemons, and more.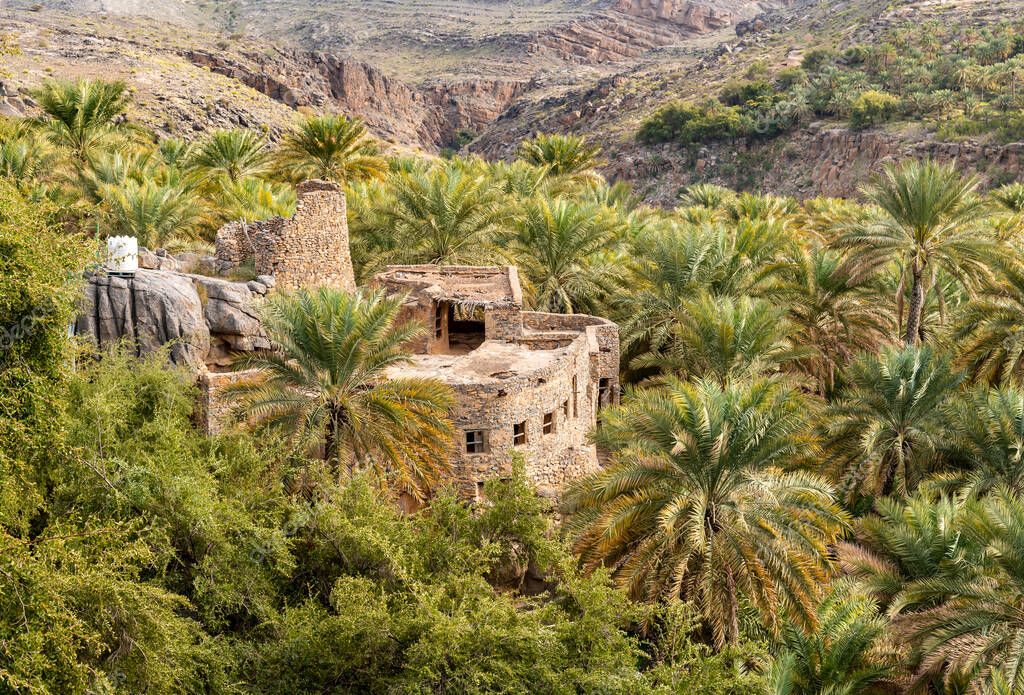 Falaj's water is warm in the winter and cool in the summer. There is also a water spring in this town, with a daily water flow of around 190 thousand gallons, according to sources. The town has a sulfur spring named "Al-Faj," which locals and visitors come to heal from skin ailments.
Misfat Al Abriyeen village boasts amazing agricultural terraces, beautiful alleys, and old houses built on top of solid rocks. The old houses in Misfat al Abriyeen are traditional mud houses with palm-frond roofs and are unique in that they are built on solid rock foundations, surely as means of providing security during the olden times.