Researchers from Tezukayama University and the Uzbekistan Archaeological Institute reported that a food pantry about 37 feet long and 10 feet wide was found in Kafir Kala, an eighth-century fort.
Unearthed in the ancient Silk Road city of Samarkand, the cellar shows the influence of Eastern and Western nutritional cultures on a Sogdian king's dinner table.
The Kafir Kala, a trading base and military foothold along the Silk Road, is believed to have served the king as a detached palace.
According to the results of the excavations described here in March, burnt grains of foxtail millet grains commonly consumed in East Asia and a charred substance thought to be honey commonly used in Greek cooking were discovered.
Takao Uno, visiting professor of archeology at Tezukayama University, who participated in the excavation, told The Asahi Shimbun, "The site was a key stop along the Silk Road, and the culinary culture there is testimony to East-West exchange. That's why our study is significant."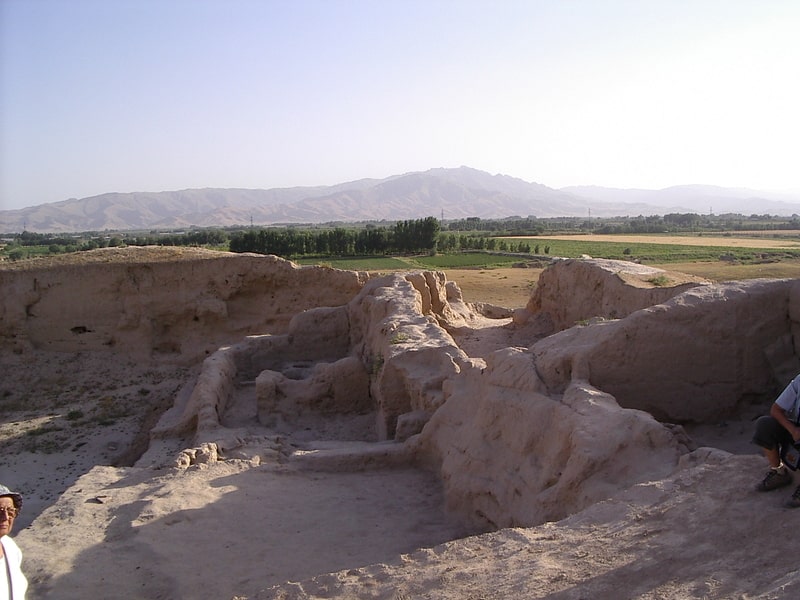 Uno said porridge made of foxtail millet was likely served at royal banquets and that the grains may also have been eaten in the form of dumplings with honey on it.
Today, people in Uzbekistan also eat foxtail millet porridge, which is cooked with garlic, beans, and other ingredients, he said.
Charred beans and garlic were also found in the storage room of Kafir Kala, which means the fortress of infidels. Thirteen large earthen jars about 1 meter high were found along the wall, which may contain wine and olive oil.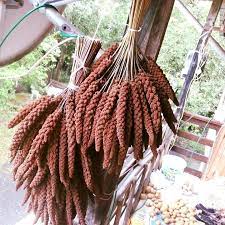 A similar pantry has been discovered in the Cretan civilization in the Aegean Sea. The Cretan pantry was also found close to a throne, Uno said.
Tezukayama University has published an artistic interpretation of an imaginary scene from a royal banquet based on materials available, including Chinese murals depicting the Sogdians. In the illustration, the king and his entourage are eating with foxtail millet porridge and dumplings in the presence of musicians playing instruments and a dancer.
Source: The Asahi Shimbun