In an excavation at the Sosha Village East 03 archaeological site in Maebashi City, Japan, archaeologists stumbled upon a remarkable discovery – a cache of over 100,000 ancient coins, some of which are of Chinese origin and are more than 2,000 years old.
This excavation was prompted by the construction of a new factory in Sojamachi district here at the area.
These coins include the "Ban Liang,"(coin from 175 B.C.) China's first unified currency, as well as others dating from the seventh to the thirteenth centuries. What's more, they were bundled in groups of around 100 coins and secured with straw cords known as "sashi."
The coins were probably buried quickly because the location was close to opulent homes belonging to influential people in medieval Japan, maybe as a precaution against impending war.
The unearthed coins were found in an area approximately 60 centimeters high and one meter wide, with a staggering 1,060 bundles of these sashi clusters. Some bundles contained evidence of 10 sashi, equivalent to roughly a thousand coins, all arranged with traces of rice straw mats.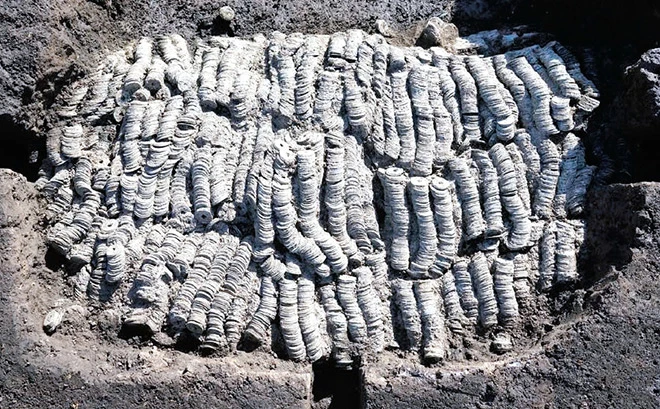 A thorough examination of 334 coins from the haul revealed an astounding variety of 44 different currency types. These coins originated from as far back as China's Western Han Dynasty, extending to the Southern Song Dynasty.
The oldest among them, the "Ban Liang," dates back to 175 B.C., with distinct characteristics including a 2.3-centimeter diameter, a 7-millimeter square hole in the center, and a thickness of 1 millimeter, featuring the inscriptions "liang" on the left and "ban" on the right.
The most recent coin in this treasure trove was minted in 1265 during the Southern Song Dynasty, leading experts to believe that these coins were hidden during the turbulent Kamakura period (1185-1333). It should be noted that the dating results are preliminary and may be refined through additional research.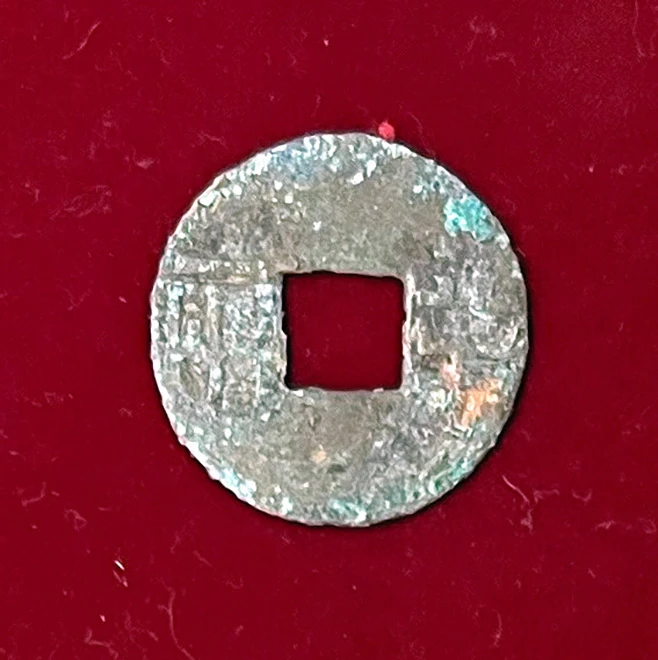 The archaeological site is part of an area encompassing approximately one kilometer, including the Sosha burial mounds, the San'o Temple Ruins, and the Ueno Kokubunji Temple, indicating the region's prominence as a center of activity from the late Kofun period to the Ritsuryo period.
The extraordinary artifacts from the Sosha Village East 03 site are currently on display at the "Newly Excavated Cultural Artifacts Exhibition 2023" in Maebashi City's Otemachi district, which is open to the public until the 12th of this month. The event is free to attend.
Cover Photo: Maebashi City Government