The grave of an Urartian, who was buried with his horse, cattle, and dog, had been found recently. Today, another interesting tomb was unearthed in the Çavuştepe Mound necropolis at the same place.
Excavations are being carried out in the area of Çavuştepe castle and the necropolis to its north, under the direction of Professor Rafet Çavuşoğlu, head of the Archeology Department of Van Yüzüncü Yıl University (YYÜ).
When the team led by Professor Rafet Çavuşoğlu removed the tomb of the manager, who was buried with his horse, cattle, and dog, they reached the tomb of an Urartian woman underneath.
The woman had no head
It was seen that the woman, who was buried with her jewelry, did not have a head. Noting that this situation is the result of his religious belief or a ritual, the excavation head Rafet Çavuşoğlu told Anadolu Agency (AA).
"We guess that the head of the woman who owns the tomb may have been placed in a more sacred place. We also found two official seals on the skeleton."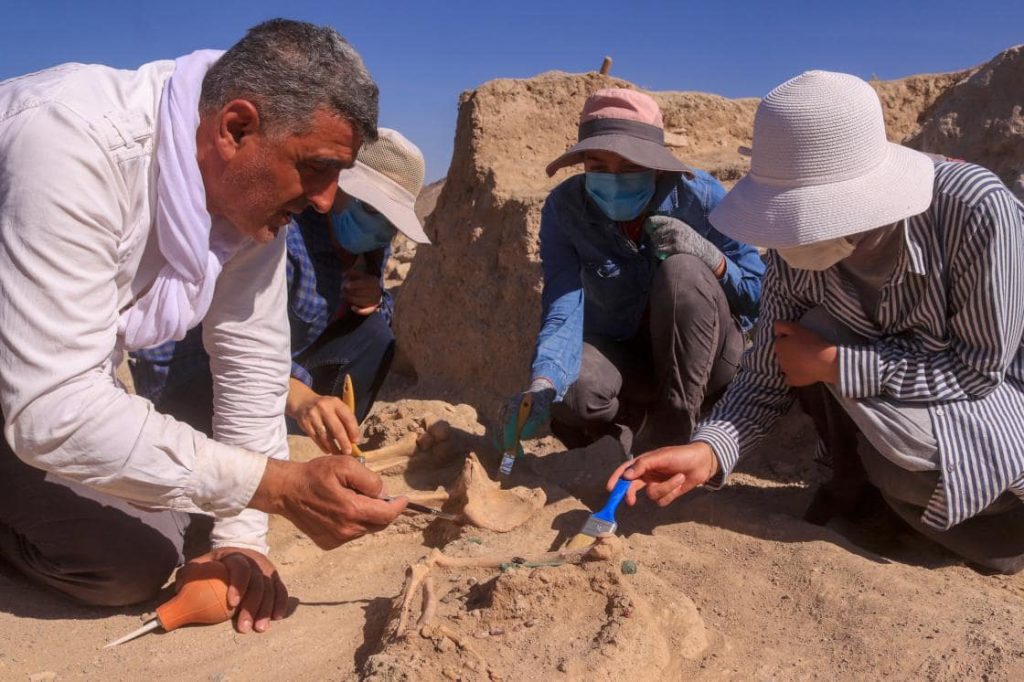 "There were two seals in the jewelry that are very important to us. One of these seals is made of bronze and the other is made of alabaster. In ancient times, rulers and merchants could carry seals. It is very important that there are two seals on the woman here. The tree of life and various figures are engraved on one of them. The other one is arranged in the form of a lion and there is a stamp at the bottom."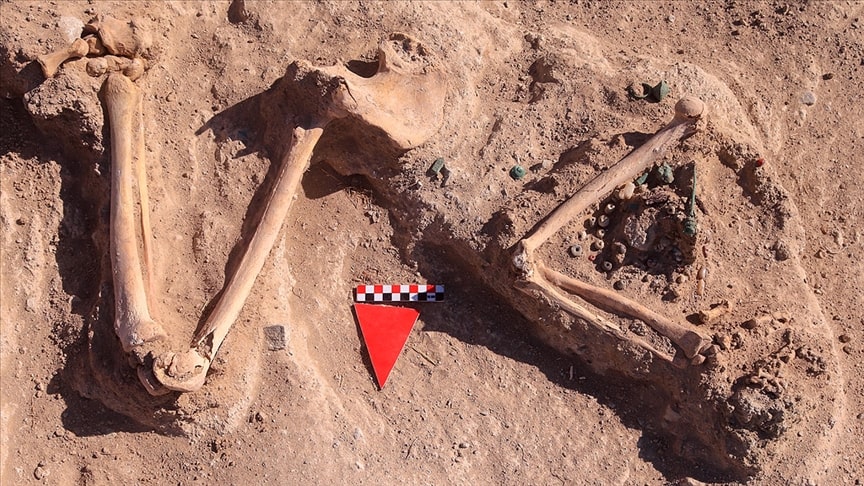 "We determined that the skeleton belonged to a woman between the ages of 40-50. The necklace has the classical features of the Urartians. In addition, we are faced with magnificent jewelry made of metal, bronze, and silver beads, agate, coralline, pyrite stones, seashell, and glass. The ornamental pins with three animal ornamental heads are quite well preserved. There is a pendulum earring that is beautifully crafted bronze. Very valuable jewelry for that period. It was found not in order but stacked on top of each other. Jewelry with seashells can only be found in the Mediterranean. It must have arrived by trade or by special order. This shows that this person is a very important person. Çavuştepe necropolis has always surprised and continues to surprise us," he said.