In a country that has been devastated by successive conflicts and economic crises, Al-Aqiser, like the numerous Christian, Islamic and Mesopotamian relics in Iraq, has been left to weather away.
The archaeological site of the Al-Aqiser Church, one of the oldest Syriac-Chaldean Catholic Churches in the world, was abandoned due to state indifference. Ain Tamr Mayor Raed Fadhel put forward the excuse that their budget was insufficient for maintenance costs.
Home to the church in Iraq, considered one of the oldest in the world, the Al-Aqiser archaeological site, like many Iraqi ancient cities, fell victim to neglect and climate change.
Al-Aqiser Church is one of the archaeological sites described as the oldest Syriac – Chaldean Catholic Church in Ayn al-Tamr, Iraq, near Karbala. Until recently it was used by the Chaldean Catholic Church.
Following Pope Francis' historic visit to Iraq in March, many Iraqis expected visitors to flock to Al Aqiser church southwest of Baghdad.
All that remains of Al Aqiser, which has been standing in Ain Tamr for over 1,500 years, is crumbling brick and red earthen walls.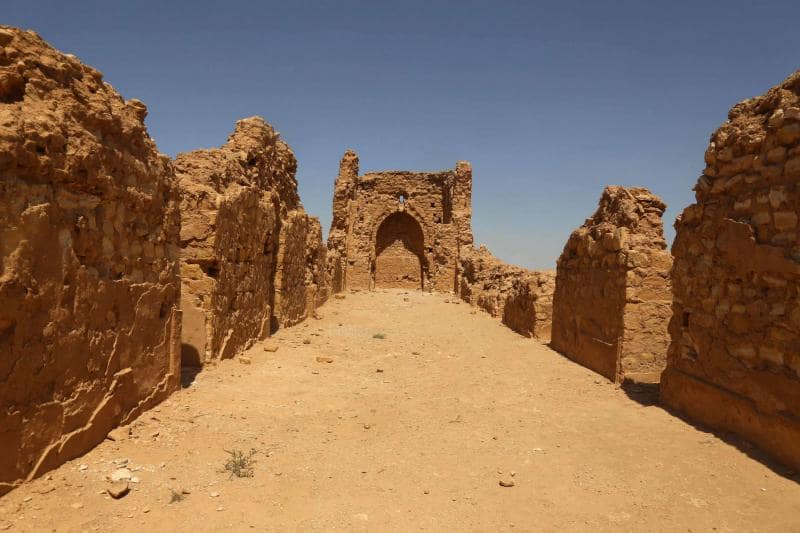 Archaeologist Zahd Muhammad blamed this on "climate conditions, the fact that under Saddam Hussein the area was transformed into a military firing range and the lack of regular conservation".
Ain Tamr mayor Raed Fadhel said upkeep is a question of budget.
"Such maintenance requires an enormous amount of money, but we only get meager funds from the federal government", he said.
About 60 kilometers (38 miles) further east, Shia shrines in Karbala are visited by millions of pilgrims each year, but local residents and officials that these potential visitors fail to stop by Iraq's numerous ancient churches, its Mesopotamian cities, and the fabled "ziggurat" pyramid-like structures of Babylon.
"I believe foreigners care more about our heritage than we do," said Abdullah al-Jlihawi, who lives in the state of Diwaniya on the border of Karbala, saying, " Until the 1980s, an American university-led excavations here, there were plenty of job opportunities,"