The mystery surrounding the remains of two Anglo-Saxons buried 1,400 years ago in south Oxfordshire, identified as a man and a woman, may finally be solved thanks to modern scientific techniques.
The pair, who were found at Lowbury Hill, Oxfordshire, in 1913 and 1914, is being studied further by a team from the Universities of Reading, Cranfield, and Oxfordshire Museum Service.
The remains of the man are currently on display at the Oxfordshire Museum in Woodstock, but the woman's bones have been in storage up until now.
Previous research indicates that the man was a seventh-century warrior who lived in Cornwall or western Ireland before being buried on Lowbury Hill. His coffin contained a sword, shield, enamelled spearhead, knife, shears, a bronze hanging bowl, and a bone comb.
His discovery within an Early Medieval barrow and the items with which he was buried indicate he was a high-status individual from the Anglo-Saxon period, with some experts suggesting he may have been a soldier.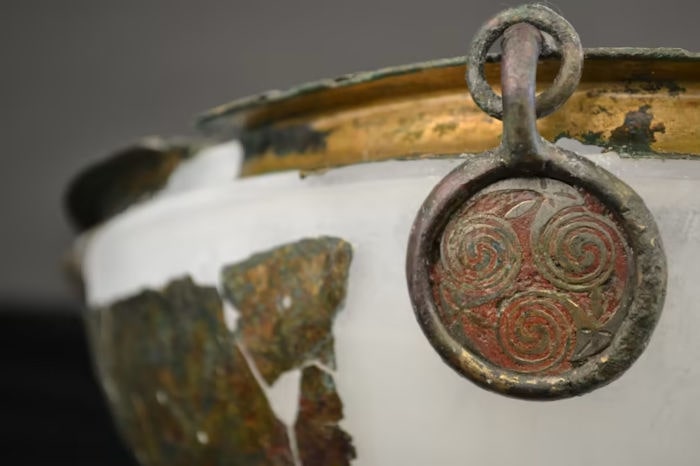 He was discovered near a woman, who was buried in line with the wall of a Roman-era enclosure on the hilltop. From her skeleton, she is believed to have been about 40 years old. Her remains have been radiocarbon dated to about 550 to 650 AD.
"While the woman was buried without any significant items, her remains may still reveal her story and tell us something new about the past," said PhD candidate Summer Courts, who is conducting the investigations.
Late last year, both sets of remains were taken for detailed laboratory analysis. Summer Courts, who studied the remains as part of her PhD research at the University of Reading, and Professor Amy Smith, her supervisor and Curator of the University's Ure Museum, are hoping the modern analysis will confirm the pair's sex, their ancestry and relations, their health, and where and how they lived.
PhD candidate Summer, said: "This is a fascinating site with a thrilling history. We hope that with the latest archaeological techniques, and with the help of the local community, we can find out more about the lives of these two people and the Lowbury Hill site.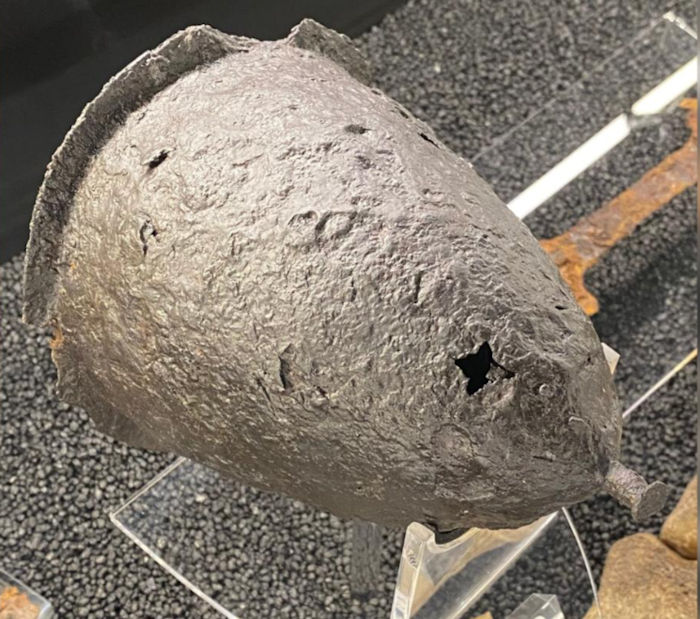 "We would like to know more about how the site was used by past communities, who the two individuals buried on the hill were, and why their communities felt it was appropriate to bury them there."
Bone analysis took place at the Cranfield Forensic Institute with project co-supervisor Dr. Sophie Beckett and samples will be sent to Germany for examination in collaboration with Dr. Stephan Schiffels at the Max Planck Institute for Evolutionary Anthropology. Results from the study are expected later in 2023. The bones of the man returned to Oxfordshire Museum in February, overseen by co-supervisor Angie Bolton, Archaeology Manager at Oxfordshire Museum Service, ready to be put back on display to the public.
More information on the research can be found at the project website: research.reading.ac.uk/mymerian
Cover Photo: Scientists examine what was found in the burial. University of Reading