Archaeologists found a terracotta dice game tabla dating back to the fifth century B.C. during the excavations of the ancient city of Daskyleion in the Bandırma district of western Balıkesir province.
Daskyleion, located on the shores of Lake Manyas, contains relics of many Anatolian civilizations. The renowned Lydian King Daskylos arrived in the city from Sardis, the capital of the ancient kingdom of Lydia, in the seventh century B.C. The reason for his moving was dynastic quarrels.
Daskylos's son Gyges was born in Daskyleion, and he was later recalled to Lydia. After he became the king of Lydia, the city was named Daskyleion – the place of Daskylos – around 650 B.C.
Due to the natural beauty and the strong geopolitical position of the region, Daskyleion was established to the south of Lake Manyas (Paradeisos). Daskyleion was carefully reconstructed by the Phrygians, Lydias, Achaemenids, Macedonians, and even Byzantines as a strong fortress, and its economy was kept at a high level.
The recent excavations of the ancient city are taking place under the presidency of Professor Kaan Iren of Muğla Sıtkı Koçman University. Speaking to reporters about her work, Iren said that a team of 20 people was involved in the excavation.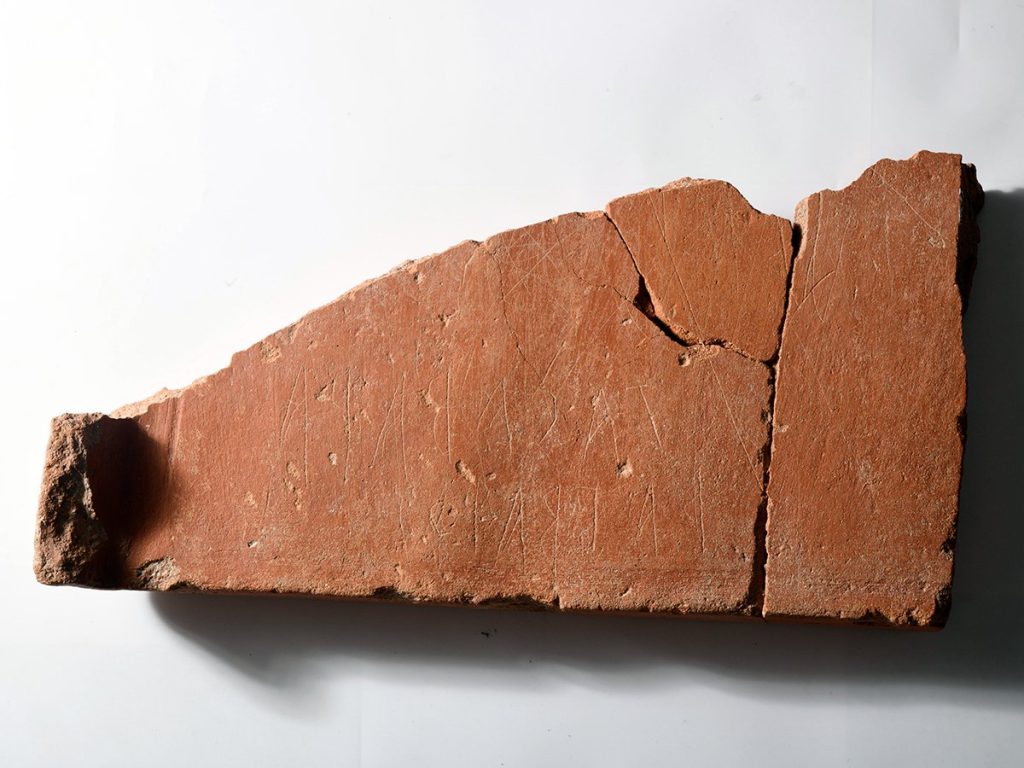 It was determined that "Bagabazos' dice game" was written in Phrygian letters on the tabla found in the ruins. The artifact found was reviewed by Dr Rostyslav Oreshko from the French National Center for Scientific Research.
Professor İren said, "Dr Oreshko has made an important discovery for the history of Anatolia. On the piece found, it says 'Bagabazos' dice game' or 'Bagabazos dice player'. The inscription is written in the Phrygian alphabet and Bagabazos is a Persian individual. His name is pronounced as Megabazos in ancient Greek sources. Such archaeological data about this game board, which belongs to the 5th century BC, was discovered in Daskyleion for the first time in Anatolia." he said.
İren also stated that during this year's excavations, they found the city entrance wall of the 8th century BC and a tower with a thickness of 8 meters.
Cover Photıo: AA