At Ballymore, in the county of Westmeath, Ireland, sunlight led to an interesting and special discovery.
The sunlight revealed that what was previously thought to be a simple 13th-century building block had been carved with what appeared to be a face. And that face seems likely to be the face of Christ.
The discovery was made by local historian Seamus McDermott, who went out with his camera to photograph old headstones.
"There was a survey done in the graveyard some years back, in the mid-1990s, and they found this store that was part of an ogee window of the 13th-century church that was on the site," says Seamus McDermott, explaining that the find was made in the grounds of the ruined St Owen's Church of Ireland church in Ballymore.
Last year, an archaeologist who saw the stone as part of a restoration effort by a local committee at St Owen's site confirmed that the stone did indeed appear to be a remnant from a window of that early church.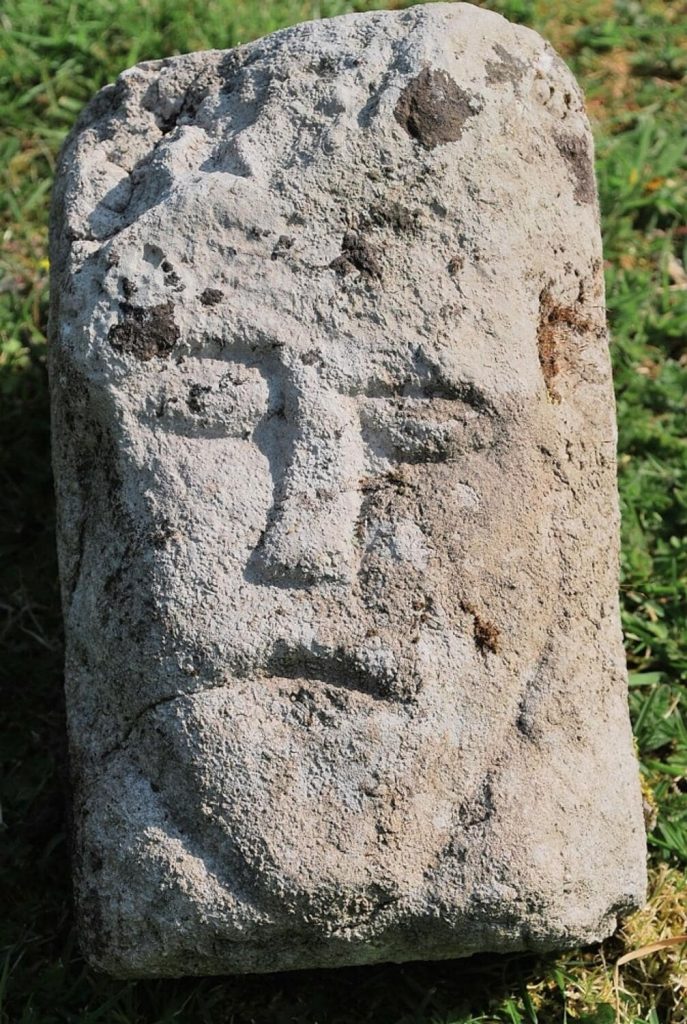 Last week, while photographing the gravestones in the strong sunlight, Seamus decided to take a picture of the piece of window stone, which measures approximately 12 inches by 8 inches.
"I moved it out from where it was and I was taking photographs of it – and then, whatever way the sun suddenly caught the side of the stone, the face showed up," he says.
Seamus said that the stone had been looked at many times, including by archaeologists, but no one noticed the face. He believes the carving to be that of the face of Christ.
The church from which the stone emanated is one of three known to have existed at one time or other on the St Owen's site. That 13th-century church was recorded in old manuscripts. But the exact location of the church was unknown.
"We did find that part of an old building on the west side of the existing church ruin, a very small building, which could have been an oratory," says Seamus.
"So this small enclosure that we found, had a semicircular doorway, if you like, just outside, so that was probably possibly the 13th century church."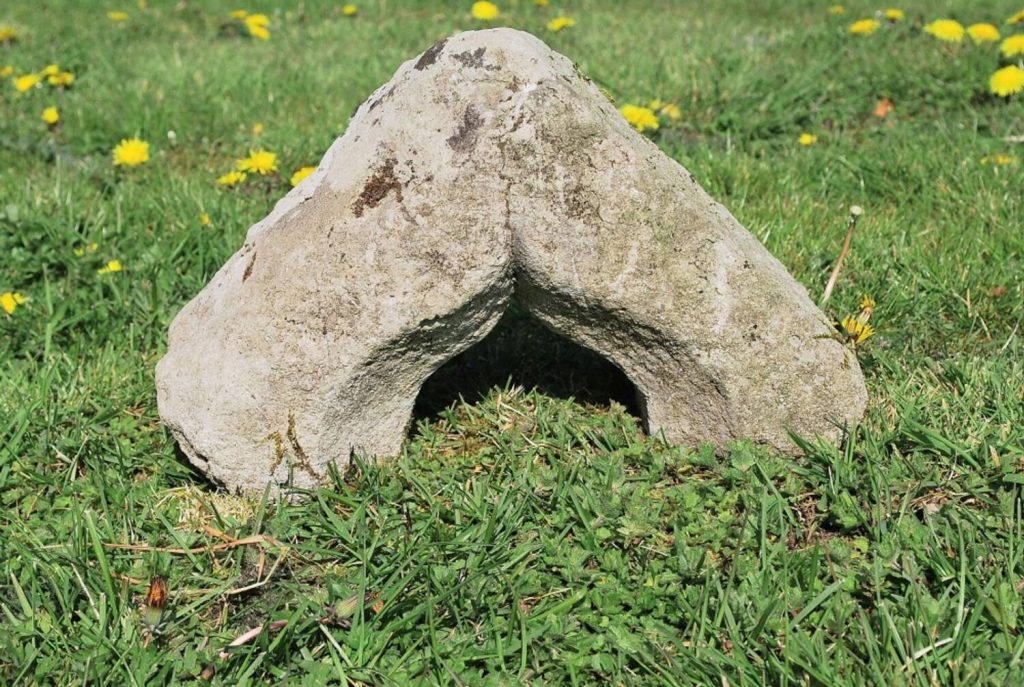 On the Down Survey maps, a later church – presumably 16th century – can be seen, and the existing ruin is St Owen's, erected in 1827 on the foundations of the 16th-century structure. Fragments of a window of the 16th-century church also exist.
According to Seamus, the graveyard's oldest stone dates from the early 1600s, and 190 of the 220 gravestones listed appear to be those of deceased Catholics.
St Owen's received a grant of 85,000 thousand euros from the Heritage Council and restoration of the tower will begin in July. But the tower is not the only place in the building that needs to be done! So we hope this beautiful building receives more grants and regains its former beauty as soon as possible.