A 2000-year-old ancient Roman road was unearthed in Old Inn Cottage's garden near Stirling, Scotland. The site is located a few miles away from Stirling's city center, next to the Old Stirling Bridge.
It has been described as the most important road in Scottish history, the cobbled road was built by the Roman armies of General Julius Agricola in the 1st century AD and would have connected to a ford that crossed the River Forth.
The road and the crossing would have been used again by the Romans in the 2nd and 3rd centuries AD as units launched fresh invasions of Scotland under the emperors Antonine and Severan.
The road, city officials said Thursday, was used by centuries of leaders, including the real Macbeth. Historical figures who used the road included Scottish kings such as Macbeth and Robert the Bruce and English leaders Henry VIII, William the Conqueror and Oliver Cromwell. William Wallace of "Braveheart" fame also used the road, Stirling officials said.
Many important historical figures of Scottish and British history used the road for military campaigns because of the strategic importance of crossing River Forth and reaching the Highlands, but also because of its proximity to Stirling, Scotland's former capital city.
Stirling Council Archaeologist Murray Cook, who led the dig, said: "It is the most important road in Scottish history so it's an amazing discovery. To literally walk where Wallace and Bruce went, let alone the Romans, Picts, and Vikings is astonishing. It has also never been clear before this find where this road ran."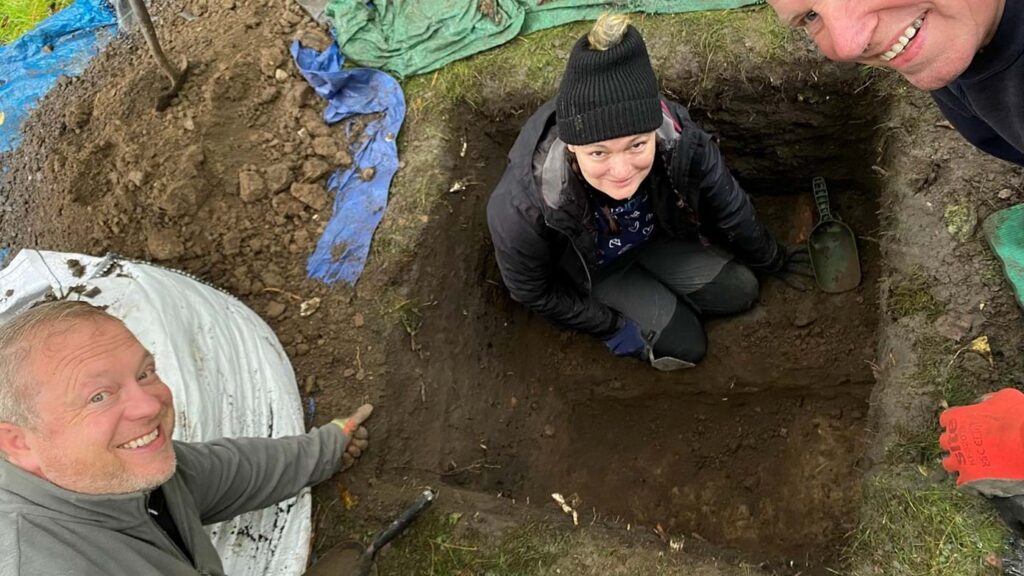 "To the south the road heads towards Falkirk and would eventually take you to England. To the north, it would take you a crossing over the Tay and the edge of the Roman Empire."
What archaeologists found was the worn-down and eroded surface of the road, which was not maintained after the Roman period.
Cook added: "The road ceased to be maintained after the Romans left so it became an eroded hollow and what we have found is the eroded surface of the road.
"We know that a ford has been recorded here since 1304 when the area was being monitored by Edward I's spies during the siege of Stirling Castle, when he used the War Wolf, the world's largest trebuchet.
"Before the ford here was built, it was likely that the ford at Cambuskenneth was used which is the only place on the Forth that you can cross dry shod.
Chris Kane, the leader of Stirling Council, said the discovery was a reminder of the rich history of the area.
He said: "Next year marks the 900th anniversary of Stirling and we've world-class built heritage from the last millennium to show for it.
"This discovery is a reminder that our built heritage goes back a further millennium to when it was the Romans crossing the Forth and starting the story of Stirling."
"Stirling's place at the heart of Scotland and the heart of Scottish history is something we are very proud of and understanding more about the route of the Roman Road adds another chapter to share with the many visitors who come from around the world to experience all that Stirling has to offer."
Cover Photo: Stirling Council