Archaeologists have discovered a votive gold hoard during road development works in Vingrom, south of Lillehammer on the shores of Lake Mjøsa Norway.
The 5 gold pieces are tiny, about the size of a fingernail. They are flat and thin as paper, often square, and stamped with a motif. Usually, they depict a man and a woman in various types of clothing, jewelry, and hairstyles.
The objects were discovered in the remains of a pagan temple, where previous excavations have uncovered thirty similar stamped gold objects in the vicinity over the past three decades.
Archaeologist Kathrine Stene was the project leader for the excavation, which has been ongoing along the road here all summer and into autumn, due to the upgrade of the E6 highway between Mjøsa Bridge and Lillehammer.
"It was incredibly exciting," Kathrine Stene said.
The pagan temple measures around fifteen meters in length. Archaeologists have found five gold foil figures in the last couple of weeks.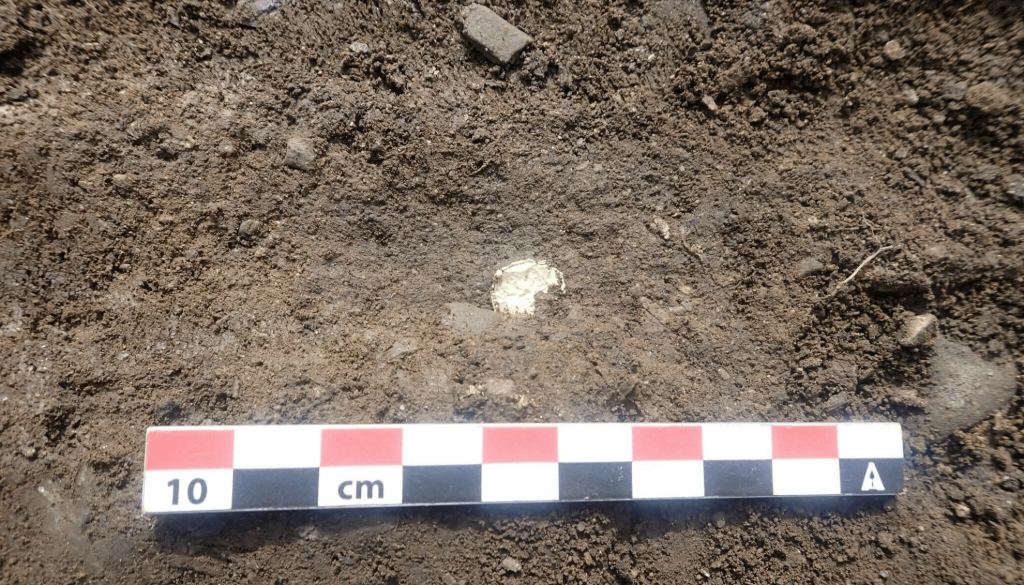 According to the researchers, the objects date from the Merovingian era sometime between AD 550 to the Viking Age.
The latest objects were found beneath the structure in the wall runs and in adjacent postholes, suggesting that they were ritually placed as votive offerings in the form of a sacrifice or a religious act to protect the building before it was constructed.
In 1993, the temple at Hov was discovered entirely by chance. County conservator Harald Jacobsen noticed the soil while driving along the E6. He thought it looked like what archaeologists call cultural layers, or soil containing human traces. A quick investigation proved him correct, and the discovery of two gold foil figures indicated that this was no ordinary location.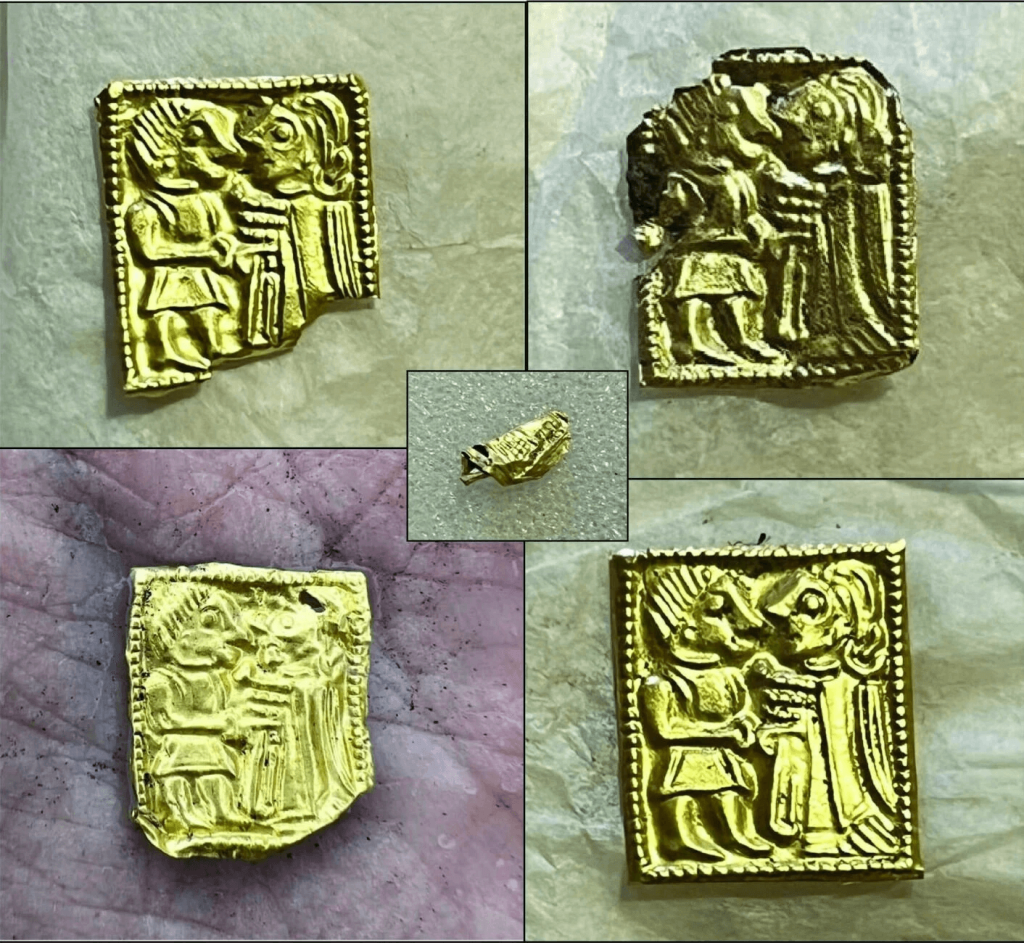 Smaller excavations during the 2000s led to the discovery of 28 gold foil figures, and what is referred to as a temple, a house for pagan religious practices.
In Norway, findings of gold foil figures are rare. The 35 from the temple in Vingrom represent the largest collection found in this country.
However, 100 gold foil figures were found in a similar temple at Uppåkra in Sweden, and more than 2,500 gold foil figures were found in a field on the Danish island of Bornholm.
So, "There must be more of them here," researchers believe.
Cover Photo: Aerial view captured by a drone of the excavation site. The temple was situated between the modern-day E6 highway and the county road. Photo: Museum of Cultural History / University of Oslo