Two more Giants have emerged from the Mont'e Prama excavations in Sardinia: both of the new statues have been described as "Cavalupo type boxers".
The Iron Age necropolis of Mont'e Prama has revealed torsos of two boxer statues according to Italy's Ministry of Culture on Saturday.
The naked torsos and other fragments have been identified as boxers, due to a shield that wraps around their bodies, and are similar to another two sculptures unearthed a few meters away in 2014 and now on display at the local museum, the ministry said.
Cultural Minister Dario Franceschini voiced his excitement as well, recalling that the discovery occurred little under a year after the formation of a foundation for the site that included the culture ministry, the Cabras town council, and the Sardinian regional government.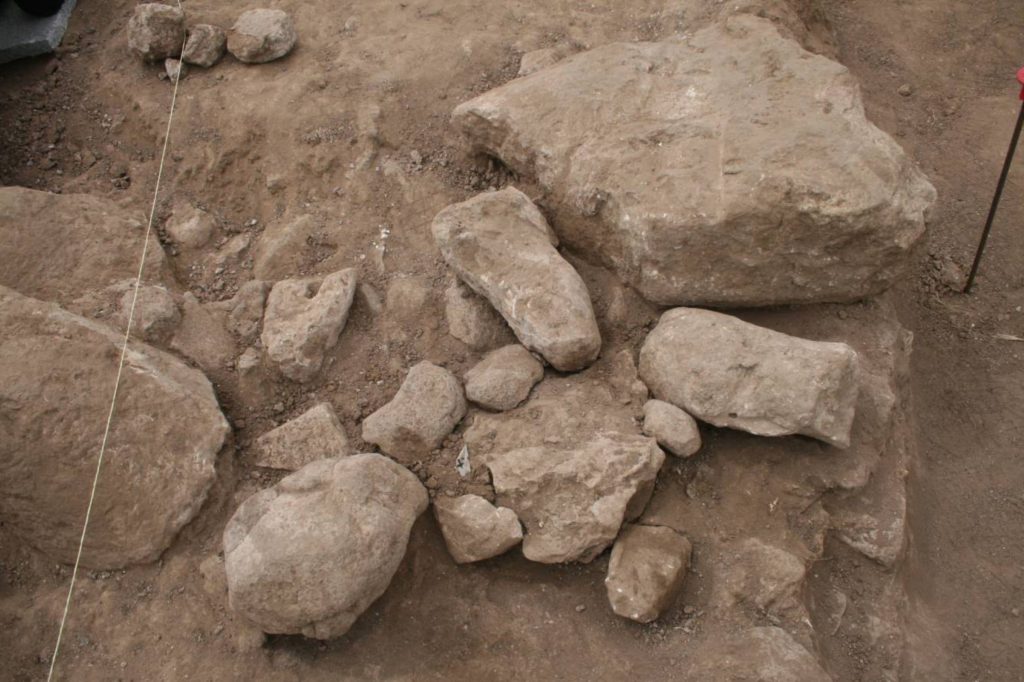 "It's an exceptional discovery and others will follow," he commented.
Archaeologists working on the southern part of the sprawling necropolis – first discovered in 1974 by local farmers – also found the continuation of the site's funerary road on a north-south axis, along which have been found tombs dating back to between about 950 B.C. to 730 B.C.
The site is thought to have been part of the Nuragic civilization, which ruled Sardinia for centuries beginning in the Bronze Age. People erected enigmatic stone towers known as "nuraghe," which may still be seen across the Sardinian countryside and whose original purpose is unclear.
While small and medium-sized fragments are being documented and recovered from the earth, "the two large and heavy blocks of torsos will need time to be freed from the sediment surrounding them and to be prepared for a safe recovery," said the culture ministry's superintendent for southern Sardinia, Monica Stochino.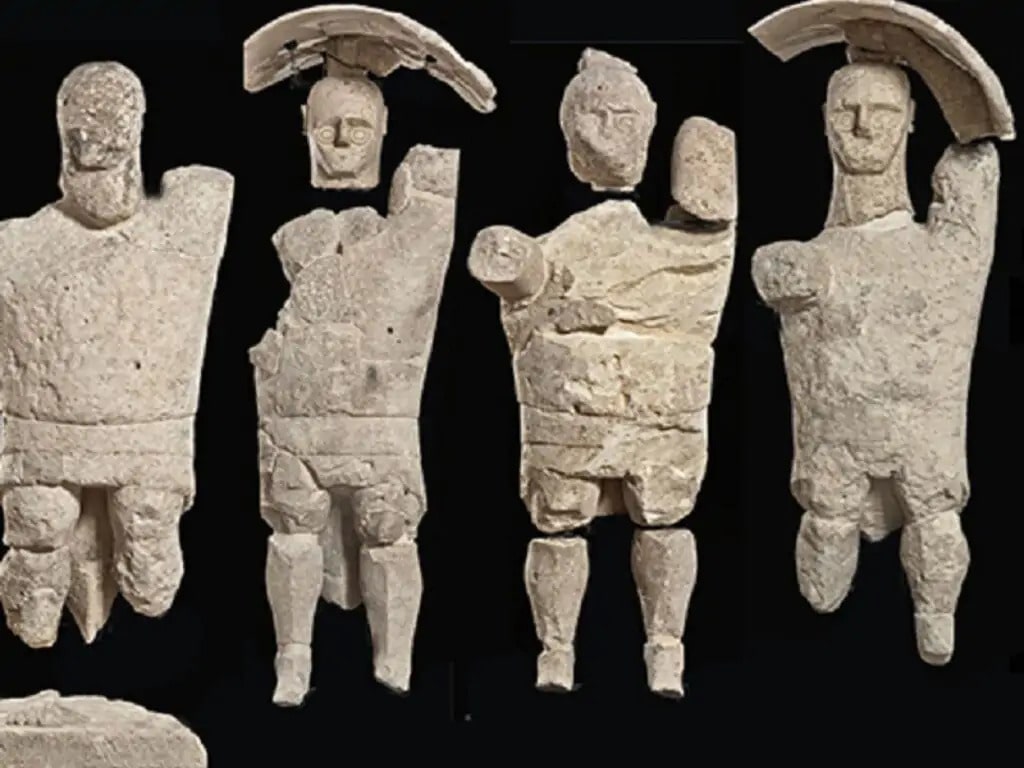 Careful examination, cleaning, and the removal of the two large torsos – which will take time due to the particular fragility of the limestone they are sculpted from – is certain to provide new elements of study.
Thousands of fragments and major pieces from Mont'e Prama discovered over the decades have so far been reassembled into about two dozen statues, each over 2 meters (6.56 feet) tall, that have been identified as warriors, archers, or boxers.
Archaeologists still do not know precisely what the statues represent or what purpose they served.
The Mont'e Prama Foundation, chaired by Anthony Muroni, was born on July 1, 2021, with the signing of the articles of incorporation by Minister Franceschini, President of the Autonomous Region of Sardinia Christian Solinas, and Mayor of Cabras Andreas.
More information and images are available at https://cultura.gov.it/igiganti.