A sword in Chicago's Field Museum that was previously thought to be a replica has been revealed to be an actual Bronze Age sword from between 1080 and 900 B.C.
In the 1930s, the sword was recovered from the Danube in Budapest. The sword was part of a large consignment of artifacts that included both authentic archaeological objects and replicas when it was acquired by the Field Museum shortly after its discovery. This one was misidentified when it arrived and remained so for nearly a century.
The sword's true identity was rediscovered when curators prepared for the upcoming First Kings of Europe exhibition.
Hungarian archaeologists working alongside Field Museum scientists asked to see the "replica" sword that had been retrieved from the Danube River in Budapest, Hungary in the 1930s, where it may have been placed in an ancient ritual 3,000 years ago to commemorate lost loved ones or a battle.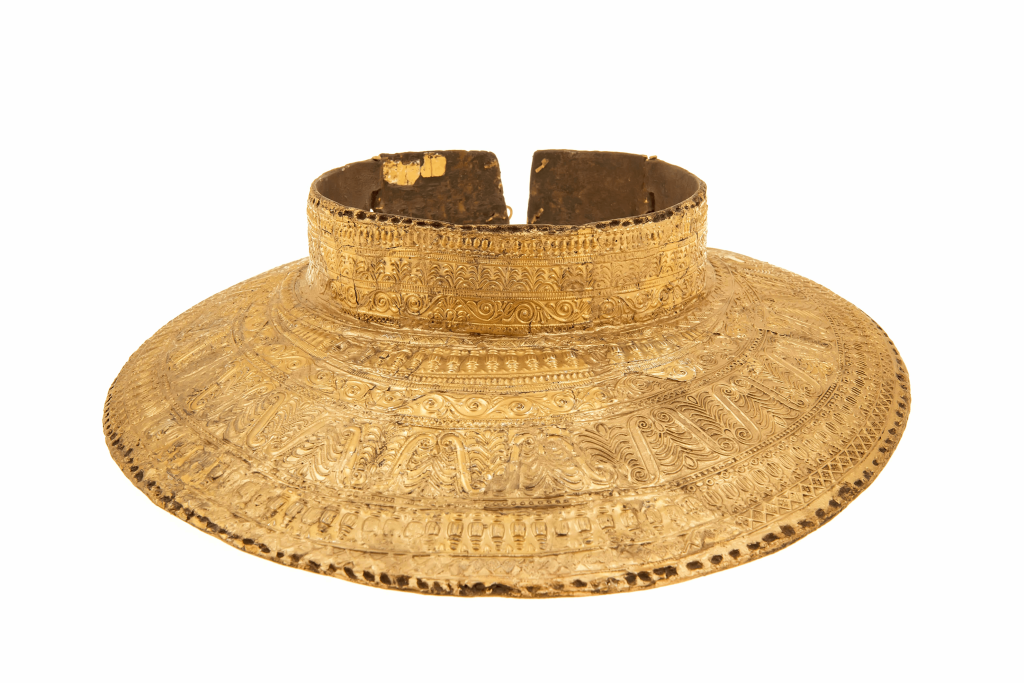 The Field Museum scientists, who included a chemist and archeologists, used an X-ray fluorescence detector, which looks like a ray gun. When they compared the sword's chemical composition to that of other known Bronze Age swords in Europe, they discovered that the bronze, copper, and tin content was nearly identical.
Bill Parkinson, a curator of anthropology at the Field who helped create the upcoming First Kings of Europe exhibition, says he was surprised by the results. "Usually this story goes the other way round," he says– "What we think is an original turns out to be a fake."
The sword was confirmed authentic too late to be included with the other Bronze Age objects in the exhibition, but the newly-authenticated sword will be installed in the Field Museum's main hall as a preview for the new exhibition.
This exhibition examines how communities on the Balkan Peninsula evolved from small agrarian villages to enormously wealthy kingdoms between the Neolithic and Iron Age periods (6,000-500 B.C.) and features over 200 artifacts from 11 countries, many of which have never been seen in the United States.
First Kings of Europe opens on March 31, 2023. More information on the First Kings of Europe can be found here.