In the ancient city of Miletos, which had an important place in the advancement of philosophy, art, and science in Antiquity, the "sacred cave" belonging to the cult of Asclepius, the god of health, was opened to visitors.
The Ancient City of Miletos is an ancient port city in 20 miles (30 km) south of the present city of Aydın, Turkey, on the coast of western Turkey. It lies near the mouth of the Büyükmenderes River.
About the "sacred cave" in Miletos Ancient City, Aydın Provincial Culture and Tourism Director Umut Tuncer told reporters that the existence of the cave under the theater in the ancient city was forgotten over time due to the vegetation in front of it and the closing of the way to enter.
Tuncer stated that after the discovery made during the excavations, work was carried out in the cave and it was estimated that the water, which was believed to be sacred in the past, was found in the cave. Tuncer said now that this water could not be reached.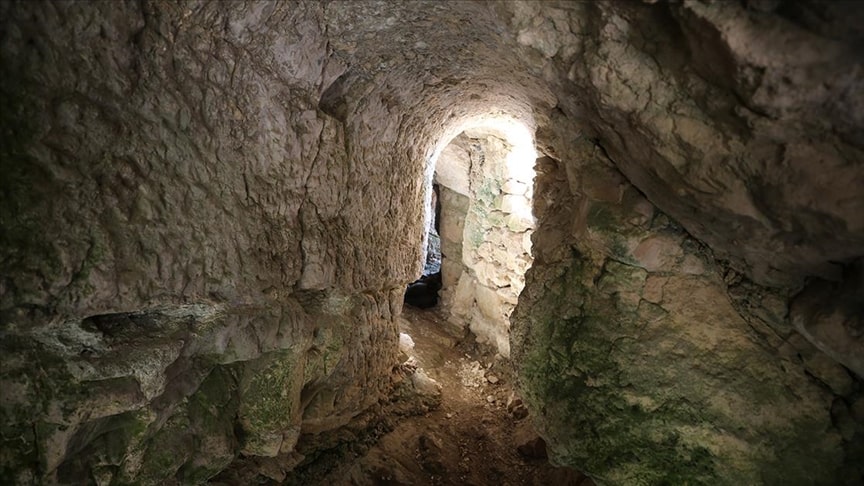 Head of the Miletos Ancient City Excavations Committee, Prof Dr. Christof Berns from the Department of Archeology at the University of Hamburg, explained that they found that the rocks were processed in the cave, which is a natural formation, in the 3rd century BC, and added, "We found votive objects in the cave. That's why we think it's a holy place." he said.
Miletos Museum Director Baran Aydın gave the following information about the cave:
The reason why it is called a "sacred cave" is that there are some traces of the cult of Asklepios, known as the god of health. Sculpture fragments were found. Just like the drinks that heal people from various diseases in Bergama Asklepion, the existence of using water can be considered. Maybe the front of the theater was the harbor at that time. Perhaps the arriving sailors were receiving treatment here. Although these are of course question marks, some of the historical artifacts we have give strong clues in this direction."
Miletus, founded by the Greeks on the coast of western Anatolia, is remembered in history as the birthplace of mathematician Thales, as well as Anaxagoras and Anaximander, two prominent philosophers. Miletus was also one of Ionia's oldest and most significant Greek towns, with four harbors to its credit.