An Elizabethan ship in "remarkable condition" has been discovered on the lake bed of a Kent quarry, one of only a few examples to survive from a pivotal period in England's seafaring history.
In April, workers at a quarry on the Dungeness headland were dredging a lake when they came across the 16th-century timbers. As they pulled them up, the remains of the vessel's hull came up in one piece, intact and undamaged by the movement.
Found some 300 meters from the coast, the discovery stumped the quarry team, who contacted archaeologists from Wessex Archaeology to study the remains. Recognising the significance of this extraordinary discovery, Kent County Council enlisted specialist support and emergency funding from Historic England.
What the archaeologists found is a rare Elizabethan ship, the timbers of which were cut between 1558 and 1580, during the reign of Queen Elizabeth I, according to a dendrochronological analysis.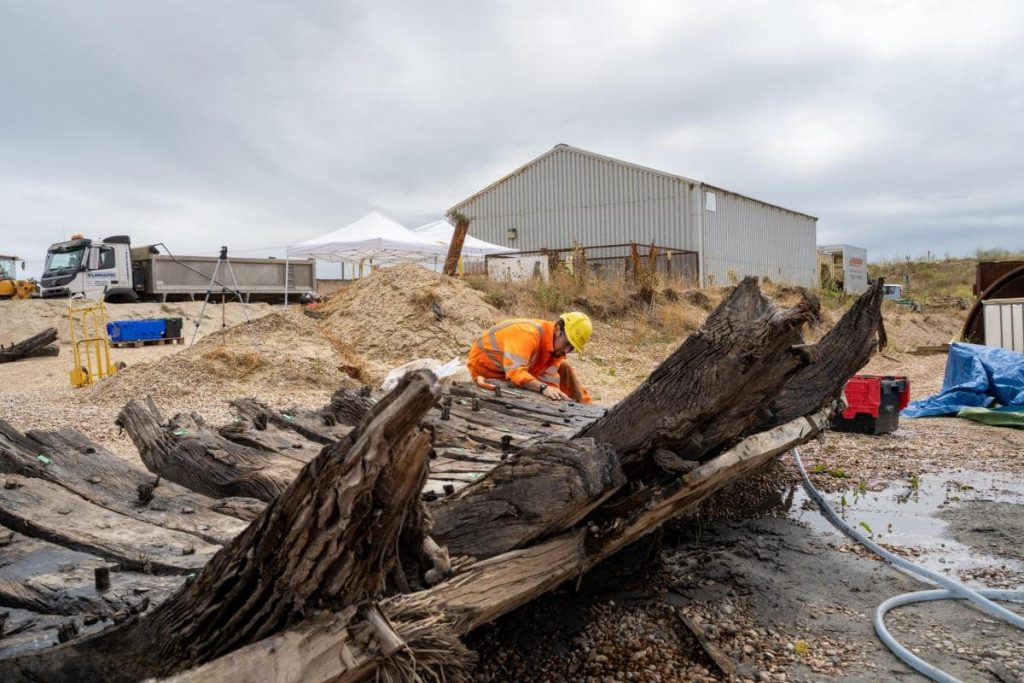 Over 100 timbers from the ship's hull were recovered, with dendrochronological analysis, funded by Historic England, dating the timbers that built the ship to between 1558 and 1580 and confirming it was made of English oak.
This places the ship at a transitional period in Northern European ship construction. When ships are believed to have moved from a traditional clinker construction (as seen in Viking vessels) to frame-first-built ships (as recorded here), where the internal framing is built first and flush-laid planking is later added to the frames to create a smooth outer hull. This technique is similar to what was used on the Mary Rose, built between 1509 and 1511, and the ships that would explore and settle along the Atlantic coastlines of the New World.
Andrea Hamel, Marine Archaeologist at Wessex Archaeology, said: "To find a late 16th-century ship preserved in the sediment of a quarry was an unexpected but very welcome find indeed. The ship has the potential to tell us so much about a period where we have little surviving evidence of shipbuilding but yet was such a great period of change in ship construction and seafaring."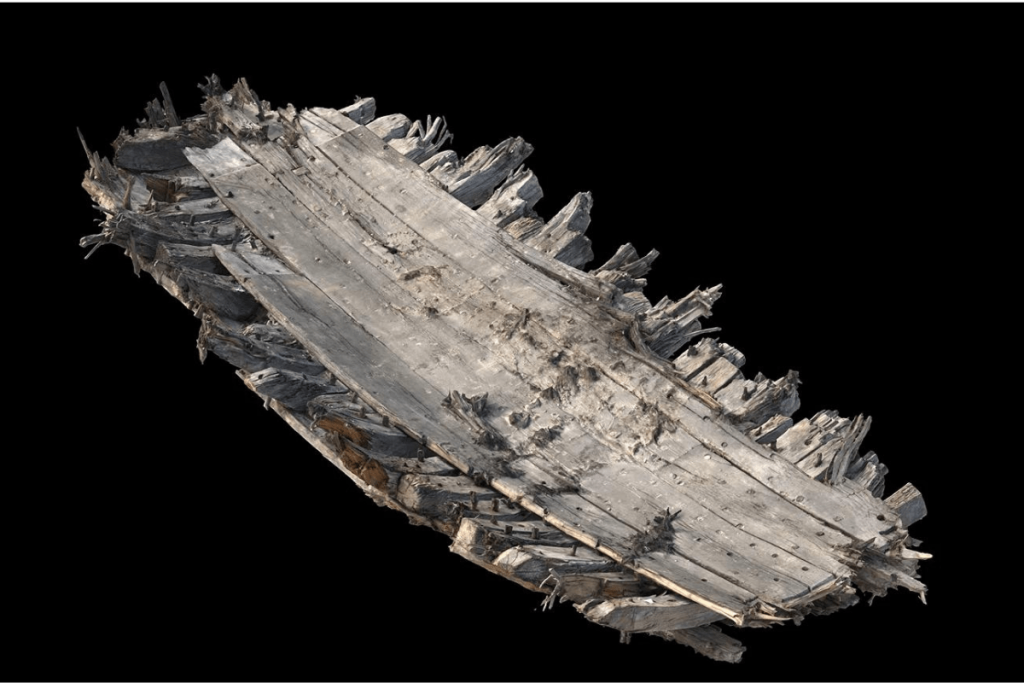 Although uncovered 300 meters from the sea in what is today a quarry, experts believe that the ship was either wrecked on the shingle headland or abandoned at the end of the ship's usefulness.
Archaeologists have recorded the ship using laser scanning and digital photography. Once work is complete the timbers will be reburied in the quarry lake where they were uncovered so that the silt can continue to preserve the remains.
Cover Photo: Wessex Archaeology