Archaeologists unearth a 2,000-year-old stringed instrument made from deer antler in southern Vietnam. This unusual deer antler may be one of the oldest stringed instruments ever unearthed in Southeast Asia.
The 2,000-year-old instrument, which resembles a single-stringed harp and was found at a site along the Mekong River, may have been a great-grandparent to the complex musical instruments that people in Vietnam still play today.
Fredeliza Campos from The Australian National University (ANU) said: "This stringed instrument, or chordophone, is one of the earliest examples of this type of instrument in Southeast Asia. It fills the gap between the region's earliest known musical instruments – lithophones or stone percussion plates – and more modern instruments."
The antler most likely came from an Indian hog deer or a Sambar deer, both of which are indigenous to the continent of Southeast Asia. The team determined that the object was 2,000 years old and came from Vietnam's pre-Óc Eo culture along the Mekong River, which is unusually early for this type of instrument.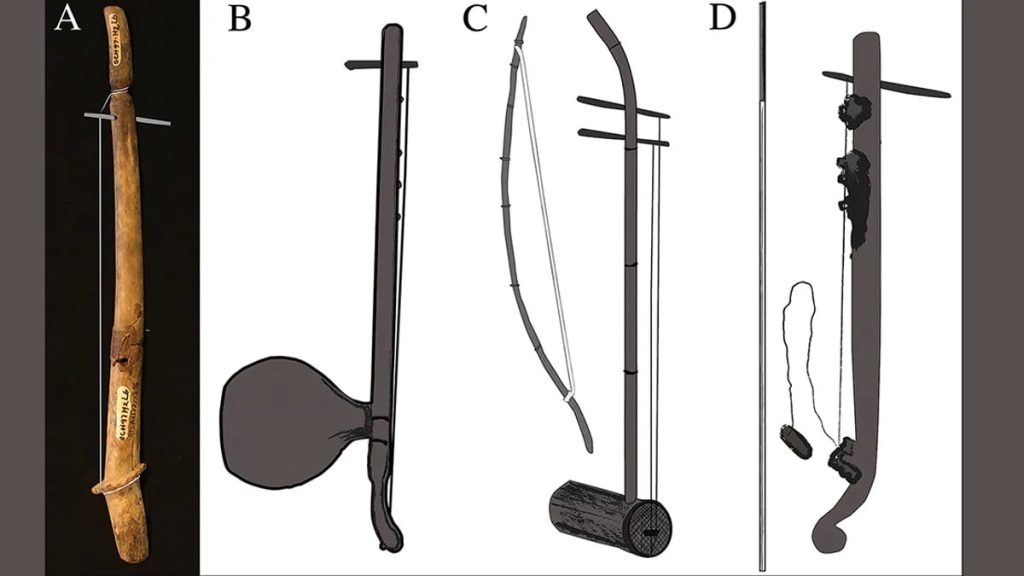 The artifact consists of a 35-centimeter-long piece of deer antler with a hole at one end for a peg, which was likely used to tune the string like the keys at the top of a guitar. While the string eroded away long ago, the object also features a bridge that was perhaps used to support the string.
It's unclear how the instrument was played or what it sounded like, but the researchers believe the methods were similar to those used for modern Vietnamese musical instruments like the K'ny.
The researchers combed through a catalog of over 600 bone artifacts discovered in the area to better understand the music cultures of ancient Vietnam.
This week, the new study was published in the journal Antiquity.