The structure with the largest floor mosaic in Cappadocia and Central Anatolia Region was unearthed during the excavations carried out in Örenşehir District of İncesu district of Kayseri province, located in the center of Türkiye.
During ongoing excavations, new mosaics were unearthed from the villa, which is estimated to have been built in the 4th century.
The excavations are carried out under the direction of Nevşehir Hacı Bektaş Veli University, Department of Art History, Lecturer Dr Can Erpek.
Kayseri Provincial Director of Culture and Tourism, Şükrü Dursun, stated that the excavation began three years ago and that "the structure is expanding every year." The initial assessment of the mosaic area, which was 300 square meters, has now reached up to 600 square meters."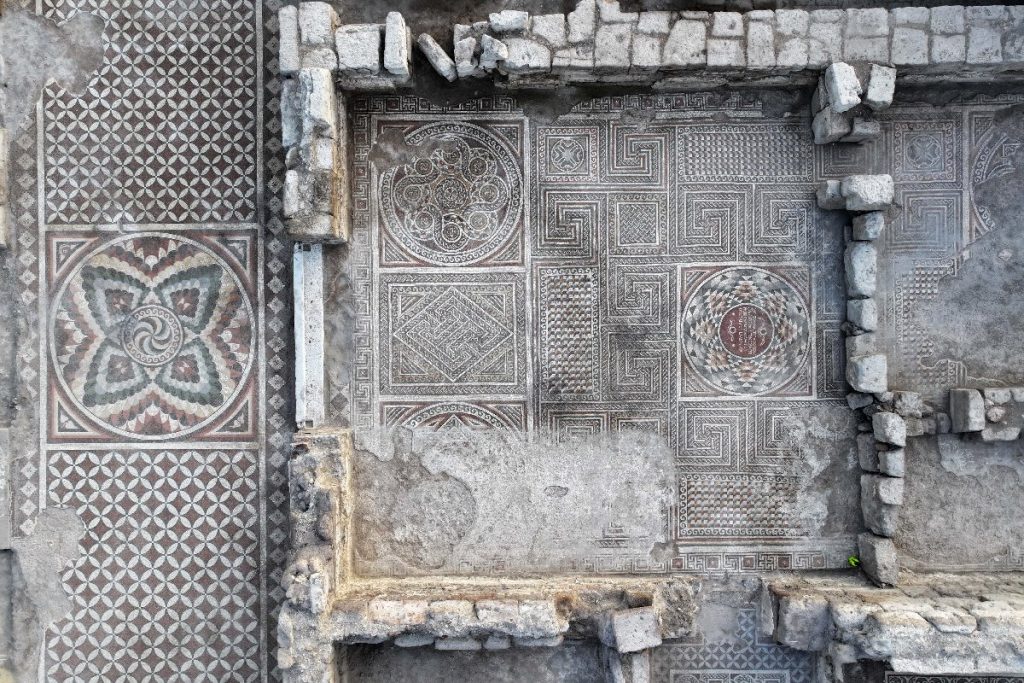 Stating that the excavations carried out with the support of Kayseri Metropolitan Municipality continued in an area of ​​​​approximately 4 thousand square meters, Dursun continued his words as follows:
"In our assessments, we have come to the conclusion that this place was built in the 4th century. According to the findings, there are also traces dating back to the 3rd century and beyond. The quality craftsmanship used in the floor mosaics suggests that this place was used as a very important villa in its era."
"In the area identified as the reception hall, a Latin inscription was found. In addition to that, Greek inscriptions were also uncovered. Geometrically decorated mosaics are predominantly present here. We have reached the end of our excavations for this year. Hopefully, our work will continue next year."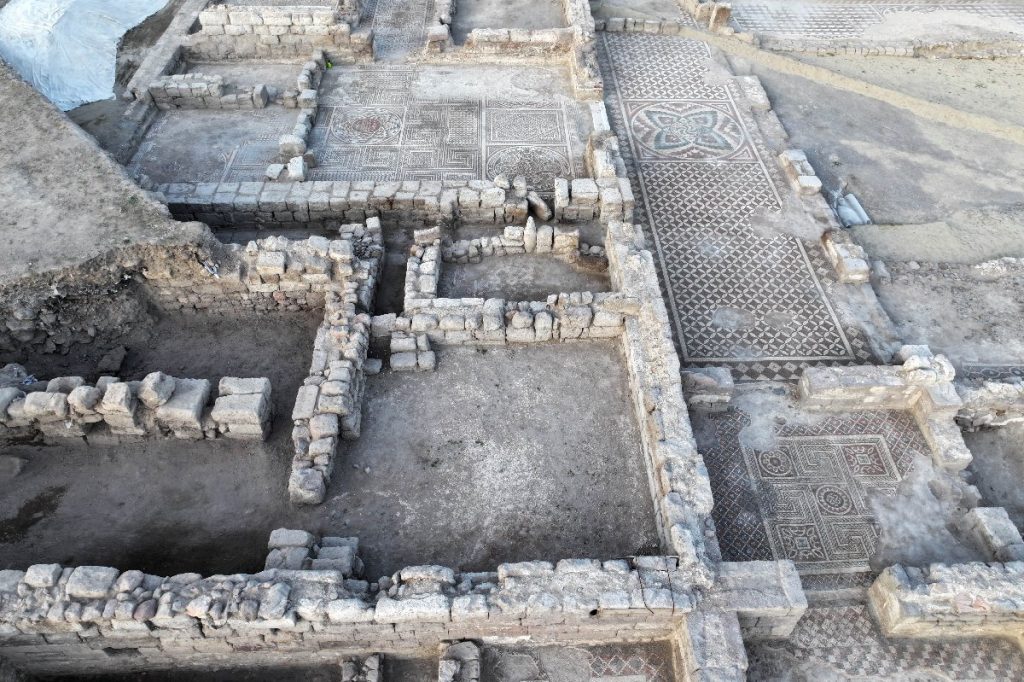 The excavation director, Can Erpek stated that the structure continued to be used during the Byzantine period and after the Turks came to Anatolia.
He said, "This place has approximately 33 rooms, spread over a very large area, and is a high-level residence. We have not yet fully reached the boundaries of this residence. It has highly valuable floor mosaics. In the Central Anatolia Region, which includes the Cappadocia region, we do not see such a large residence with floor mosaics. In Cappadocia, during the Roman and Byzantine periods, we generally know about imperial properties. Here, we have encountered the name 'Hyacinthos' in the inscriptions. We consider this name to belong to an administrator. When the data becomes clearer, we can more confidently say that it was the residence of an important figure serving in imperial property."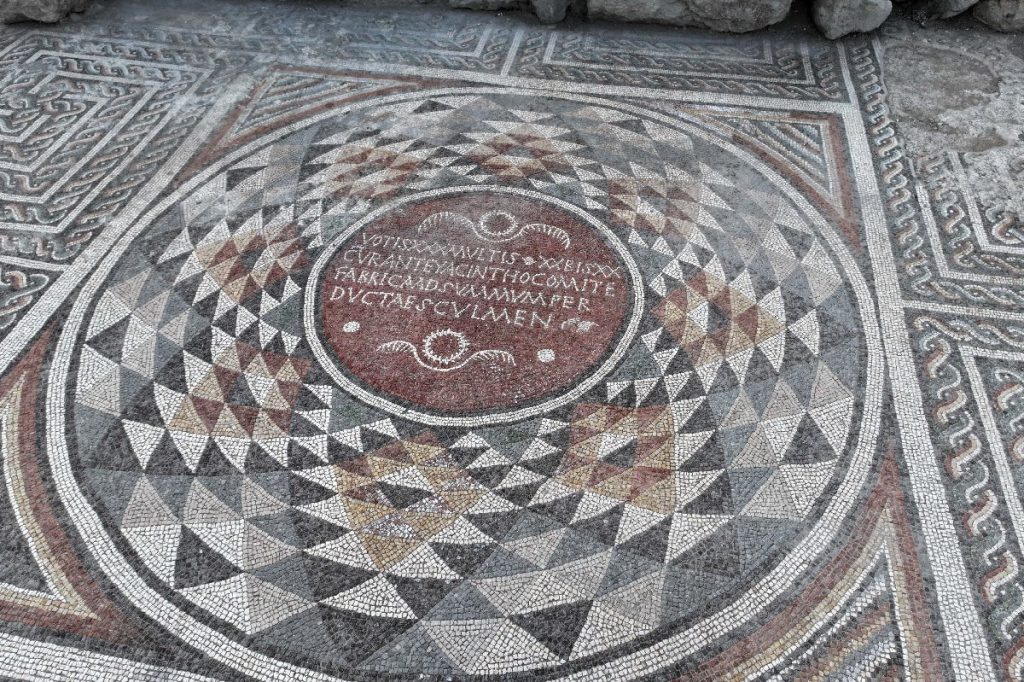 Stating that Kayseri resembles an open-air museum, Metropolitan Mayor Memduh Büyükkılıç stated that they supported 6 archaeological excavations in different parts of the city.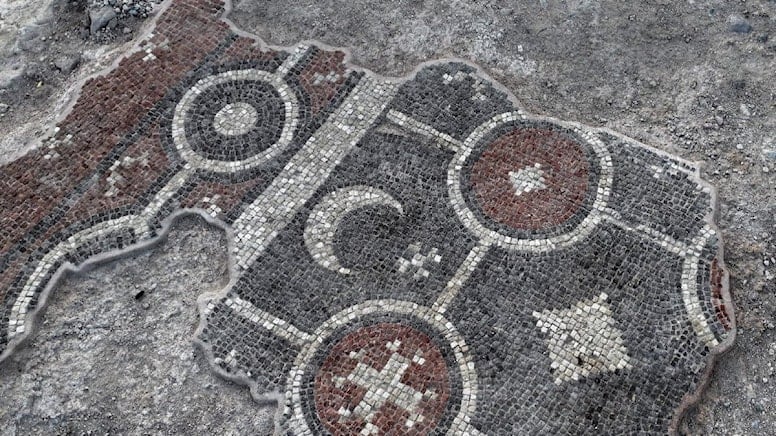 Büyükkılıç said, "The mosaics unearthed during the excavations here once again emphasized that Kayseri is the cradle of civilization in Anatolia,".