An Egyptian team of archaeologists has uncovered a collection of structural relics dated to the Byzantine and Late Period in Meir Necropolis in the Assiut governorate, the Secretary General of the Supreme Council of Antiquities Mostafa Waziri announced.
Ongoing archaeological missions at the Meir necropolis in Qusiya, Egypt, equidistant from Cairo and Aswan, are providing a better understanding of the region's rich multicultural heritage.
Archaeologists discovered building remnants from the Byzantine era (330–1453) on the upper level, including what were once monks' cells, a patio, storage, and a fireplace. On the lower level, they discovered jewelry, pottery, and funerary items that belonged to Egypt's Late Period, which lasted from 660 to 330 B.C.E.
The discovery showed the importance of the site during the ancient, middle, and late periods in ancient Egypt, Waziri said.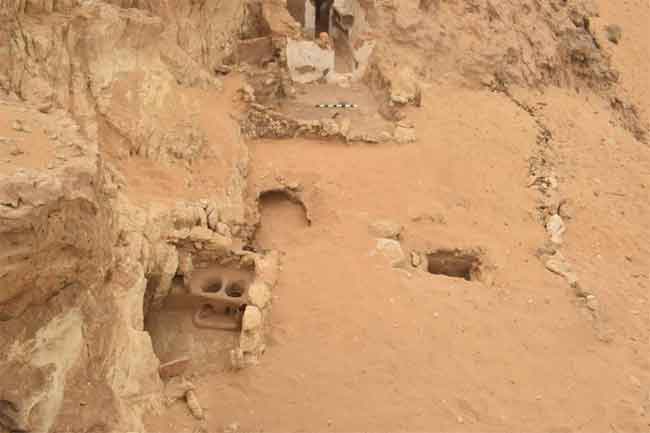 A text of religious supplications was discovered on one of the buildings' walls, written in black ink in eight horizontal lines in Coptic script, surmounted by shelves of mud and hay that were likely used to place the monk's needs and store manuscripts, he said.
Burials abound below, including that of an unidentified woman. Several relics, including coffin fragments, a burial mask, and several human skeletons, survived the shoddy preservation, but pottery, engagement beads, and copper mirrors fared better.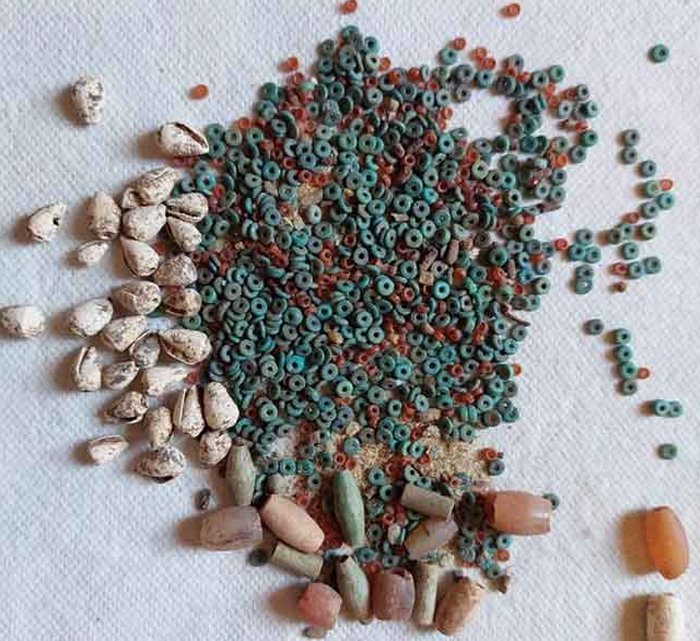 The Meir site is located about 50 kilometres northwest of the Upper Egyptian city of Assiut. The Meir cemetery also includes a group of rock tombs carved entirely in the rock dating back to the Old and Middle Kingdom eras. Provincial rulers, or nomarchs, were buried in tombs in the hillside. Several of the tombs have been cleared and opened to visitors. The necropolis has many important rock-cut tombs dating to the sixth and seventh dynasties, painted with coloured scenes depicting daily life including industries and sports with a distinct local style.
Cover Photo: Egyptian Ministry of Tourism and Antiquities.