In the Smyrna Agora, which is one of the largest ancient agora in the city center of the world and has a history of 2,500 years; 21 ship depictions in the basement of the civil basilica, a commercial and judicial building, shed light on the past.
Ship graffiti drawn in the 3rd century is of great importance for our understanding of the ship technologies of the period.
The Agora of Smyrna was built by Greeks sometime in the 4th century BC and then rebuilt by the Roman Emperor Marcus Aurelius after the region was ruined by the earthquake. The Agora that you see nowadays started to take its shape in 1933 when the excavation of the site began.
The excavations revealed the commercial and judicial structure of the agora, which is one of the largest ancient period agoras of the world. Agoras were open spaces serving as meeting grounds for various activities in ancient Greek cities.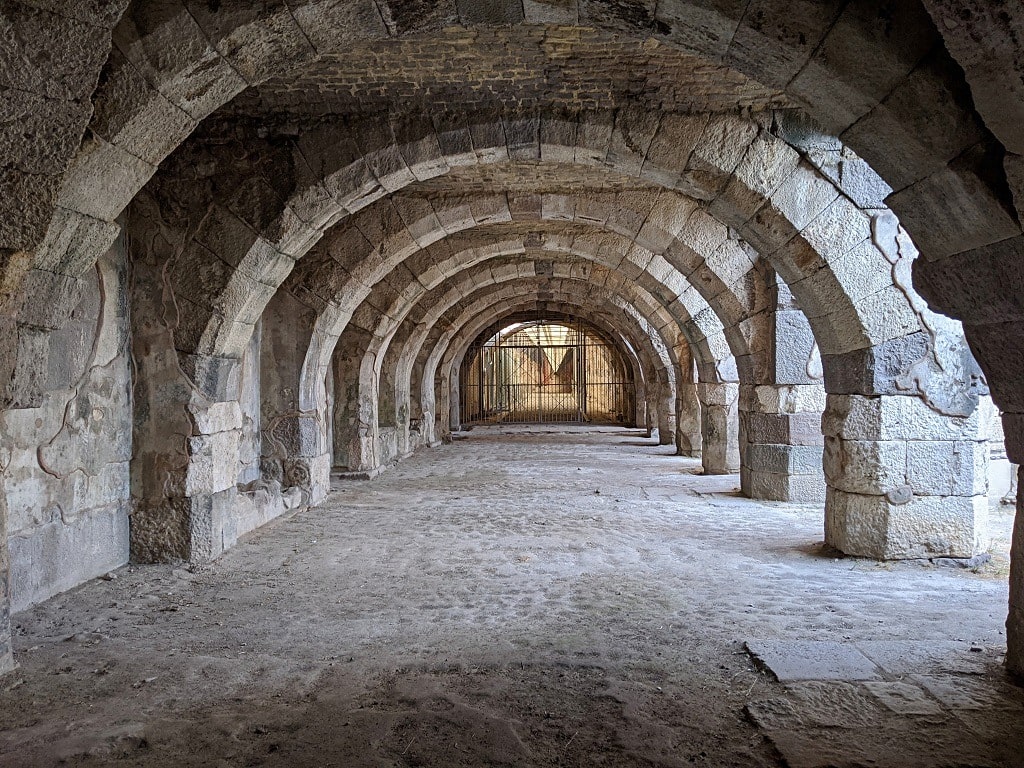 Akın Ersoy, a faculty member of the Turkish and Islamic Archaeology department of Izmir Katip Çelebi University, stated that the graffiti is one of the most concrete documents of the historical port city of Izmir.
He explained that after Alexander the Great, the king of Macedonia who overthrew the Persian Empire, a brand-new Izmir city was built in the area where the Konak district center is now located. Stating that the area was mainly chosen because of its ability to serve as a port, he said: "The city planners wanted to ensure Izmir's participation in the Mediterranean and Aegean trade. Also, there are many public buildings in the center of the Ancient City of Smyrna such as the civil basilica. Some of the ship depictions that we encountered in the basement of the civil basilica are made with paint while others through scraping lines."
"These third-century ship graffiti indicate that Izmir was an important port city. The founders of the city constructed this agora, taking into account the port facilities, for Izmir to grow into an important city and become what it is today," Ersoy underlined.
Highlighting that the graffiti depicts commercial ships rather than warships, "We assume that these ships were making commercial voyages in the Mediterranean in the second, third, and fourth centuries B.C. The materials were transported from Egypt and North Africa to the Aegean," he added.
Smyrna Agora
In ancient times, each city had at least one agora. Some big cities usually had 2 agoras. One of them is the state agora, where state affairs are seen and various public buildings are gathered, and the other is the trade agora, where commercial activities are concentrated.
İzmir agora is located on the northern slope of Pagos (Kadifekale), where the ancient city of Smyrna was relocated in the 4th century BC. This building, surrounded by important public buildings of the period, is the state agora of the city.