Archaeologists continue to make surprising discoveries in Orkney. Although organic materials are quite difficult to find, archaeologists have found a 5,000-year-old piece of wood in Orkney.
Archaeologists discovered the wood while excavating the Ness of Brodgar, which was home to a huge network of Neolithic structures, including a temple-style complex.
That the "astonishing new finding" of the wood was found at the site's "structure 12," a huge rectangular building around 17 meters long.
The inside of the structure was split up by pillars to form a succession of bays, alcoves, and recesses around two huge hearths.
Sigurd Towrie, of the University of the Highlands and the Archaeological Institute of the Islands, told The Scotsman that wood was discovered in this area for the first time.
Mr. Towrie said: "Over the years of excavation the Ness has produced so many surprises that some archaeologists thought we had exhausted all the possibilities. Not so."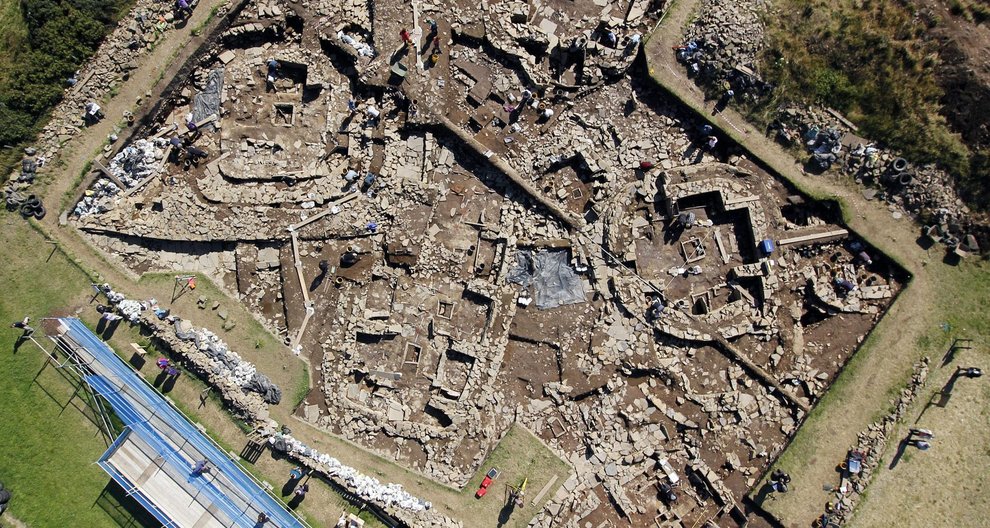 Mr. Towrie said the wood was found in a post hole and had survived probably due to its preservation under a tiny amount of water.
"Preservation of organic material is very rare. The post hole sat in a depression and we think some water had gathered. It creates anaerobic conditions, which slows down decay," he said.
While few trees remain on Orkney now, the islands were formerly densely forested, which has since vanished owing to increasing sea levels. Recent research on the "woodlands beneath the waves" includes an examination of the remnants of a forest that had been driven under the ocean in the Bay of Ireland near Stromness and has been dated to be about 6,000 years old.
"The earliest Neolithic settlements were made of wood and then they later switched to stone," Mr. Towrie said.
Although the wood found is in very poor condition, researchers hope to find answers to questions such as whether it is domestic or imported, and what type of wood is it.
The Ness of Brodgar location, located between the Ring of Brodgar and the Stones of Stenness in the Heart of Neolithic Orkney World Heritage Site, is approximately six acres in size. The first structures were erected on the site approximately 3300 BC, and the site was closed down and abandoned after around 1,000 years.
Earlier this year, a potter's fingerprint was discovered on a vessel made some 5,000 years ago, creating a "poignant connection" to the people who lived and visited here.