Lead archaeologist Piotr Dyczek, a professor at the Center for Research on Antiquities of Southeastern Europe at the University of Warsaw, announced that they discovered a new ancient refrigerator with additional cooling at an excavation site near the town of Svishtov (on the Danube), according to a report from Science in Poland – a science news outlet run by the Polish Press Agency.
The Novae camp is located in northern Bulgaria, on the Danube, near the city of Svishtov. It was probably founded around the middle of the 1st century AD. The 1st Italian Legion is associated with this place, its presence attested to the 30s of the 5th century AD. Within the camp, which covers 17.99 hectares, monumental buildings were discovered, the most important of which is the camp headquarters (principia), although the legionary hospital (valetudinarium) and baths (thermae legionis) are equally impressive.
There was a settlement (canabae) on the western side of the camp and a necropolis on the southern and eastern sides. In the late antique period, the Novae fortifications were strengthened, and an additional area (the so-called annex) was attached to the camp on the eastern side, covering an area of approximately 8 ha. At that time, both soldiers and civilians lived within the walls. Traces of the latest Roman activity come from the end of the 6th century.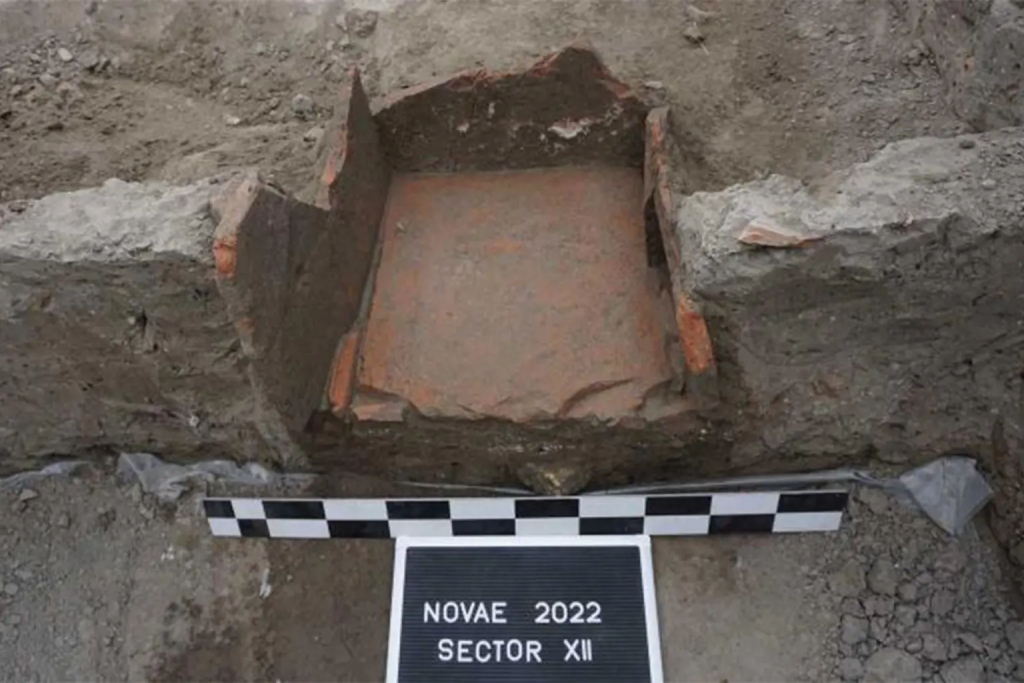 In this year's excavation campaign, researchers uncovered a complex of wooden and earth military barracks associated with the VIII Augustus Legion, which was the first to be permanently stationed at the Danube border of the Roman Empire. Scientists took measurements and determined that the structure was thirty-eight meters wide and sixty meters long.
The earliest known well in Novae, which supplied the legionaries with water, was discovered here. A system of aqueducts made of ceramic and lead pipes was also found.
"At the lead water pipe, a container made of ceramic plates was placed in the ground – so that the pipe ran along its longer side. This is an antique refrigerator, another one that we discovered, but this time with additional cooling. Inside, there were fragments of vessels for drinking wine, bowls, and animal bones. This will allow us to recreate the last meal," says Professor Dyczek.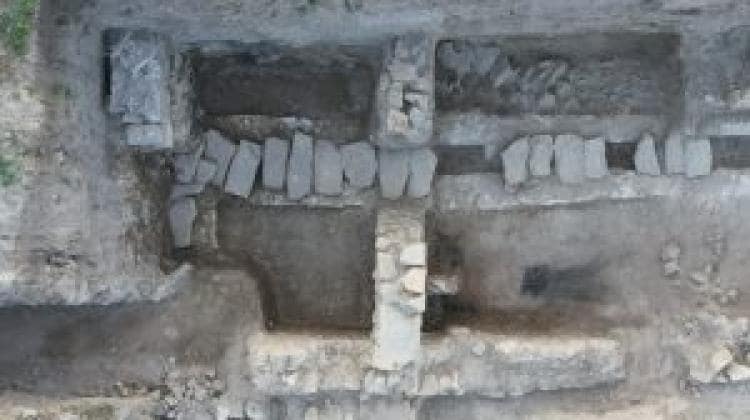 The exploration of a ceramic furnace from the 4th century brought another discovery in the form of a set of unique vessels, including a wine-drinking set. Rare vessels with a black surface are decorated with a smooth and comb motif. Prof. Dyczek emphasizes that the set can be precisely dated, which is intended to end the experts' discussion on the chronology and origins of these rare vessels on the Danube.
Among the discovered artifacts there is also a small pendant with a representation of a silver, carefully made mouse, refined down to the smallest detail, and over two hundred other souvenirs from the past.
Cover Photo:  F. Zoń