Underneath the Madonna Tal-Hniena church in the village of Qrendi in the south of Malta, the remains of an ancient chapel, possibly dating to the late medieval period, have been found.
The first phase of an archaeological excavation inside the 𝐾𝑛𝑖𝑠𝑗𝑎 𝑡𝑎𝑙-𝑀𝑎𝑑𝑜𝑛𝑛𝑎 𝑇𝑎𝑙-Ħ𝑛𝑖𝑒𝑛𝑎 in Qrendi was recently completed by the Superintendence of Cultural Heritage. The restoration work was done in collaboration with the Restoration Directorate.
The removal of the existing floor tiles and the underlying preparation layers led to the uncovering of walls defining an older structure, which had survived within the enclosed space of the new baroque church, the Superintendence of Cultural Heritage said.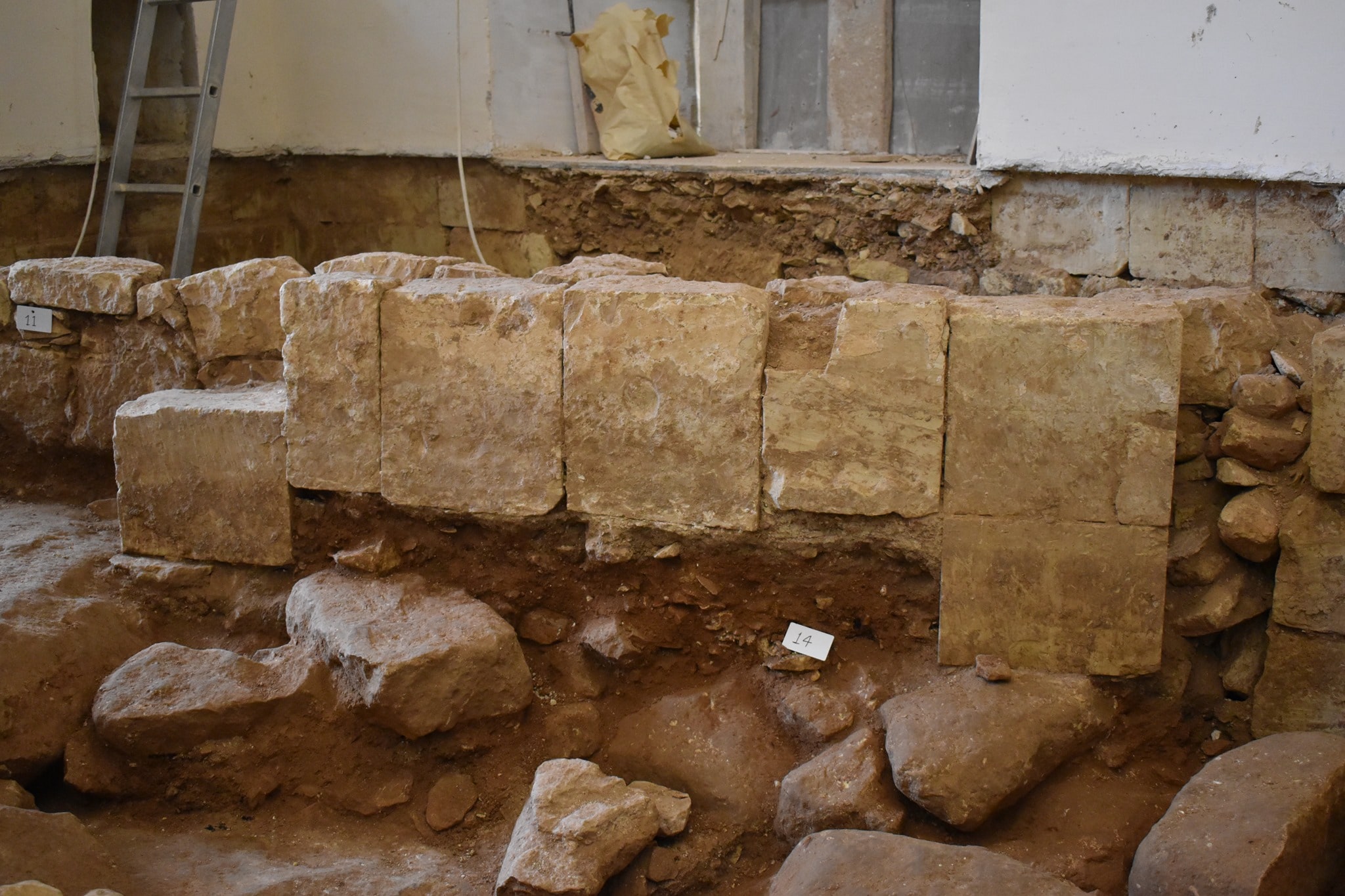 According to preliminary information, the modern baroque church was constructed on top of an older and smaller chapel (pre-1500s/Late Medieval). This research also provided important data on the potential use of the area pre-dating the construction of the Late Medieval chapel, as shown by archaeological deposits under its foundations.
In the coming months, the Superintendence will be embarking on the post-excavation phase of this investigation which will include the study of the evidence, which will aid in understanding the dating of the older chapel and the earlier use of the site before the chapel was built.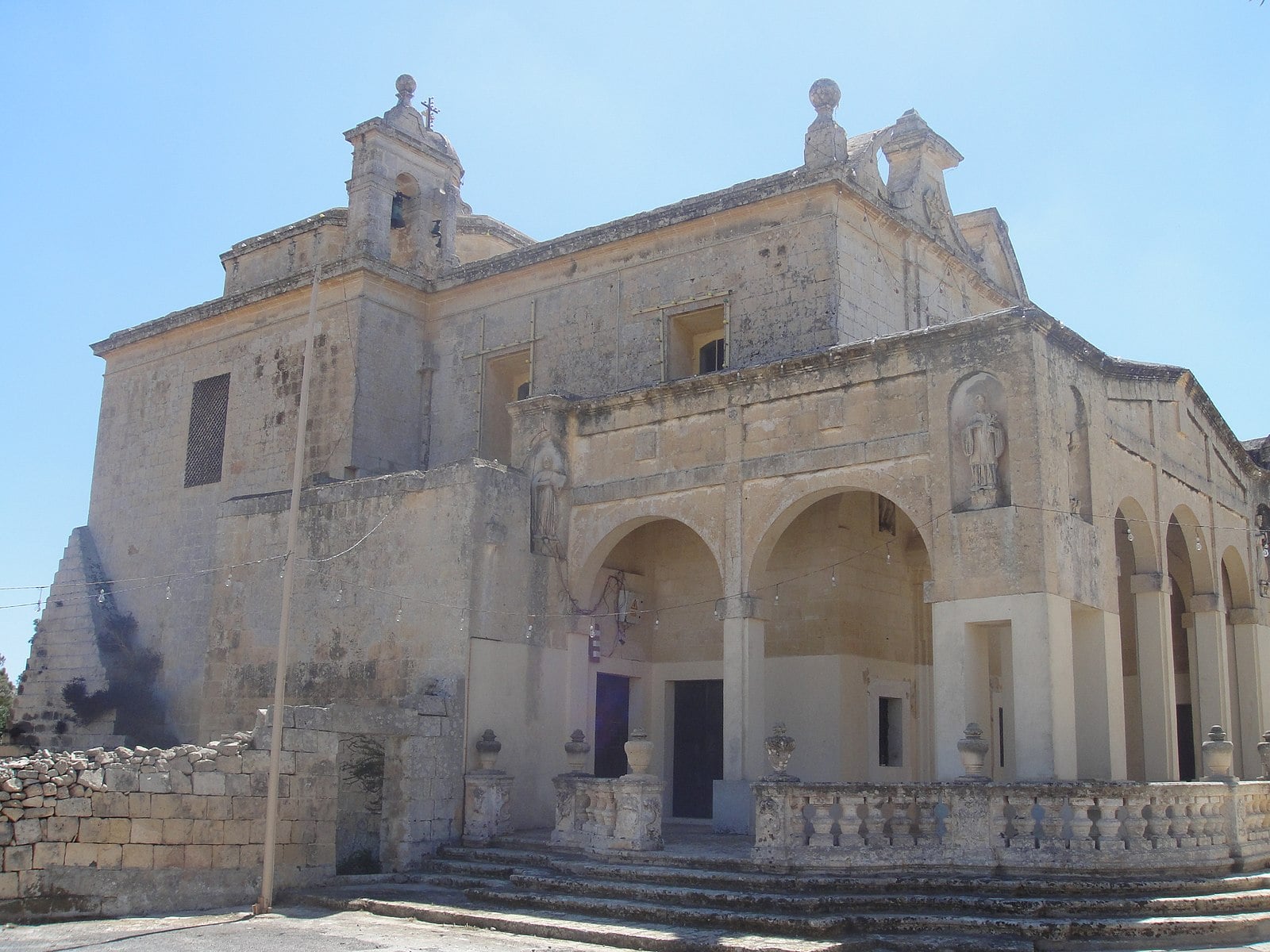 The 𝐾𝑛𝑖𝑠𝑗𝑎 𝑡𝑎𝑙-𝑀𝑎𝑑𝑜𝑛𝑛𝑎 𝑇𝑎𝑙-Ħ𝑛𝑖𝑒𝑛𝑎
Our Lady of Mercy Shrine, also known as Chiesa Della Misericordia or simply Tal-Hniena, is a Roman Catholic church in the village of Qrendi, Malta.
The land on which the church stands was once part of the medieval hamlet of al Lew, which was then part of the parish of Currie. The first church was most likely built in the thirteenth century. Inquisitor Pietro Dusina visited the church in 1575 and declared it to be in poor condition. He also ordered the church to be deconsecrated and shut down. However, devotion to the Virgin of Mercy persisted in this church, as evidenced by the church's various Ex-voto paintings.
In 1650, the church was restored. The sacristy was attached to the church in 1668. Pope Innocent XII gave indulgences to all who attended the church in 1695, on the initiative of Reverend Domenico Formosa. Every year, a pilgrimage is made from the parish of Qrendi to the church of Our Lady of Mercy on the feast of the feats, which is held on the Sunday following September 8th.
Information about The 𝐾𝑛𝑖𝑠𝑗𝑎 𝑡𝑎𝑙-𝑀𝑎𝑑𝑜𝑛𝑛𝑎 𝑇𝑎𝑙-Ħ𝑛𝑖𝑒𝑛𝑎 is taken from Wikipedia.
Source: https://www.facebook.com/SCHMalta/posts/3939433206125668