An archaeological dig in Augusta, in West Australia's South West, has uncovered evidence of Noongar habitation dating back an estimated 9,200 years.
Wadandi custodians led researchers to the site, a granite outcrop overlooking Flinders Bay in Augusta. Stone configurations and grooves consistent with methods of grinding stones to make implements were discovered during preliminary diggings.
Following the discovery of the site's cultural importance, efforts were made to avoid additional deterioration caused by four-wheel-drive vehicles traveling over the region to access popular fishing spots.
Lead archeologist David Guilfoyle told the ABC that the initial dig site was limited to an area the size of a 'telephone box'.
"We retrieved cultural objects and artifacts and organic material in conjunction that was sent to New Zealand for radiocarbon dating. We did get a result showing some of those cultural artifacts date back to 9,200 years ago." Mr. Guilfoyle said.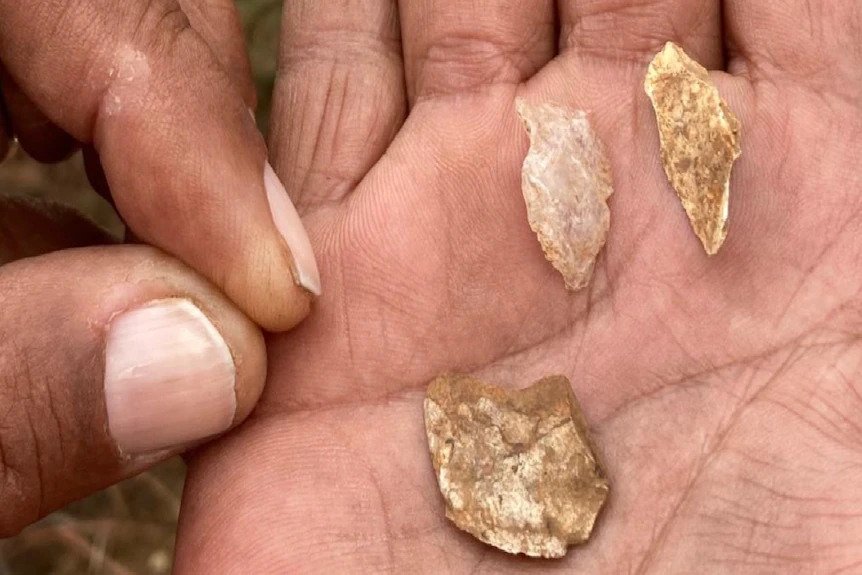 Mr. Guilfoyle described the findings as significant, noting that they provided a chance to create a visual representation of the location and surrounding terrain.
Mr. Guilfoyle said the ocean was farther away back then, and people would live on this granite ridge, which overlooks a huge coastal plain that is nearly submerged today.
Augusta Margaret River County Sustainability Director Nick Logan said that although the temporary four-wheel drive track has been closed, the area around the site and the passage to Flinders Bay are still open to the public.
"What we are looking at is how access to the site can best be managed into the future," he said.
"There is certainly a level of significance in the area and we have a really good idea about what the values of the site are for the traditional owners."