A board game carved into stone was discovered by archaeologists investigating the castle at Ćmielów in the Świętokrzyskie Voivodeship in Poland. The board game was probably created in the 16th century.
Carved into a sandstone floor slab by the castle's original builders, the game was discovered by archaeologist Tomasz Olszacki.
The board game is located on a damaged sandstone slab, measuring approximately 32 cm and its thickness varies from 6 to 12 cm. The playing field itself measures approximately 13.5 cm.
Olszacki told National Geographic Polska that the game could have been carved by construction workers seeking to gamble their earnings in their spare time. According to Olszacki, though, the game could just have easily been carved in later years by children or servants.
Although its exact origins are unknown, it appears certain that the game itself was called Mill, a strategy board game with ancient origins – aside from being enjoyed by the Romans, Confucius is also thought to have been a player. Contested between two players, it was also known as Nine Men's Morris, Merels, and Ninepenny Marl.
Similar "boards" are known mainly from medieval England. They were also carved in castles in Italy and in Crusader castles. It is not clear whether these types of boards were actually used for games or whether they carried a symbolic, perhaps magical message.
Olszacki pointed to a similar discovery from the 13th-century Opole parish church. Images of a game board are also known from stove tiles from Greater Poland, dating back to the second half of the 15th century.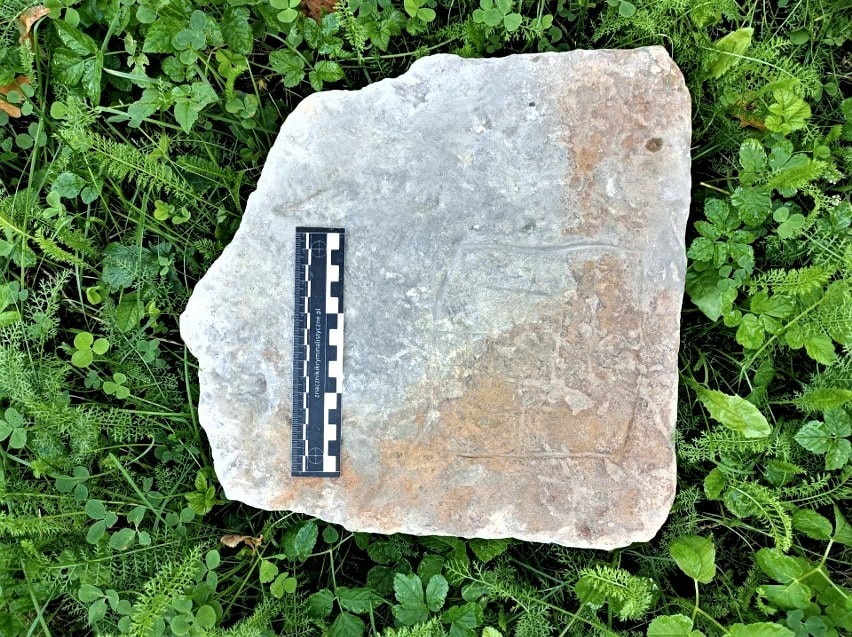 Olszacki's discovery is the latest chapter in the castle's story. It was built between 1519 and 1531 on the orders of local nobleman Krzysztof Szydowiecki and was captured during the Swedish Deluge, after which it changed hands several times. By 1800, much of it had been converted into a brewery before being repurposed as a bathhouse in 1905, and then as a German military hospital in 1944. Privately bought in 2009, it slid into decline before being repurchased in 2022 by a businessman from Gdańsk.
The castle's interior, which had long since resembled little more than a ruin, has, however, recently come under new archaeological scrutiny. It was the results of this ongoing investigation that led to the extraordinary discovery of the board game.