Six rebuilt massive wooden pillars of an old palace have been exposed to the public for the first time at the Archaeological Ruins of Liangzhu City, a UNESCO World Heritage Site in east China's Zhejiang Province.
The pillars on display are made by 3D printers and are high-tech full-scale replicas of 5000-year-old parts unearthed from the archaeological site of the ancient city that existed between 3300 BC. And 2300 BC.
At the 5,300-year-old archaeological site, 15 massive timber components were discovered in the watercourses. The finding demonstrated that humans living during the period were capable of constructing large-scale buildings such as palaces more than 5,000 years ago.
The longest component on display is 17.2 meters and the thickest is 80 centimeters in diameter.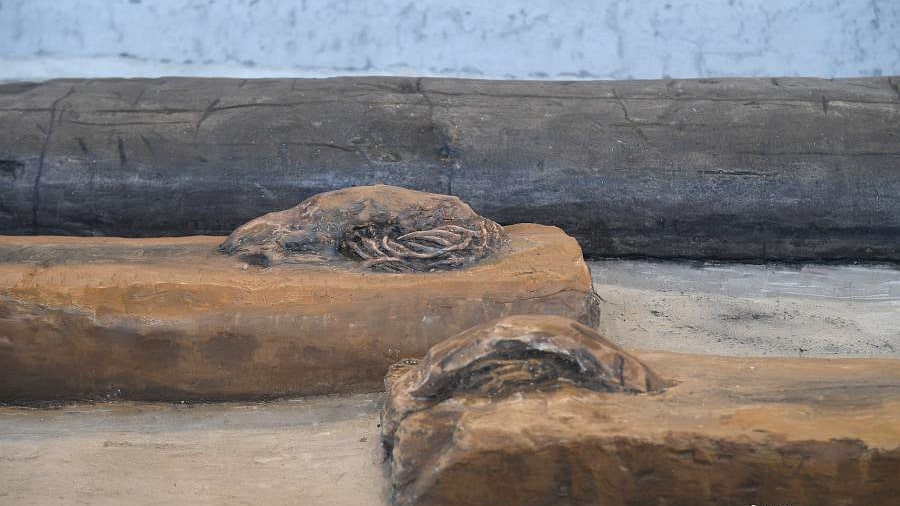 Some of the components have square holes called mortises, which are significant architectural structures used to join two timber elements in traditional Chinese architecture.
In a statement to CGTN, Sun Haibo, deputy director of the Cultural Relics and Heritage Administration at the Liangzhu Archaeological Site Management Bureau, noted that wooden components may have been used during its construction to strengthen the palace's solidity. They could also be parts of the building blocks of the palace, such as beams or pillars." he said.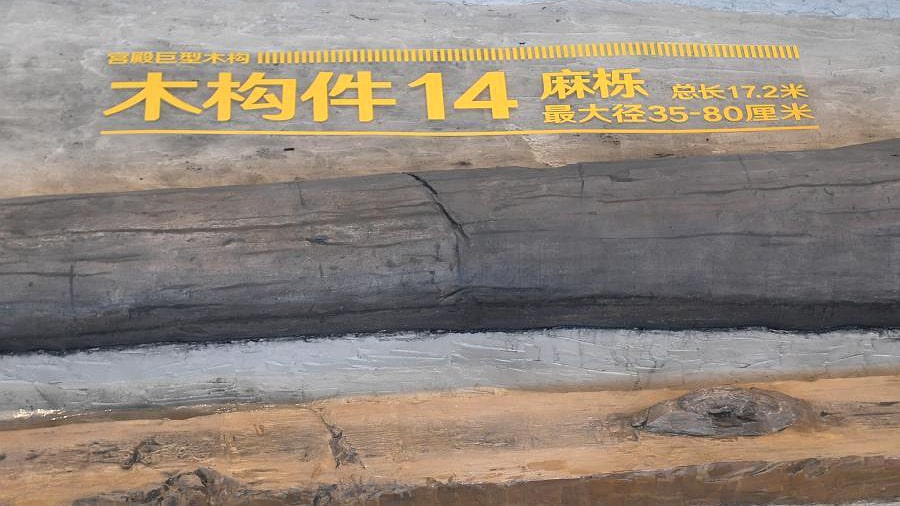 The components required several years of dehydration treatment. The exhibits are almost indistinguishable from the original ones in appearance.
"This is our first time to use 3D printing technology for relic restoration. Visitors will be able to look closely at the components and imagine what the palace would have looked like 5,000 years ago," said Sun.
The new technology can protect the cultural relics from the damage caused during the mold reversal and demolding process.
The wooden components are on display as part of the Liangzhu Cultural Week from July 6 to 12.