Ulucak Mound (Ulucak Höyük), one of the oldest neolithic settlements dating back to 6800 BC, male and female figurines evaluated to date back to 5,700 BC were unearthed.
The latest archaeological remains found in the mound located within the borders of Ulucak, east of the Belkahve pass between the Izmir-Kemalpaşa plains, continue to shed light on the culture of Western Anatolia.
Excavations carried out with the support of the Ministry of Culture and Tourism, Metropolitan Municipality, Kemalpaşa Municipality, and Kemalpaşa Organized Industry have been continuing since 2009 under the leadership of Trakya University Faculty of Literature, Protohistory and Pre-Asian Archeology Department Lecturer Prof. Dr Özlem Çevik.
Prof. Dr Özlem Çevik, in northwestern Türkiye who heads the dig team, said, that in Türkiye's Aegean province of Izmir, figurines dating back to around 5700 BC believed to represent a male-female pair and child have recently been unearthed.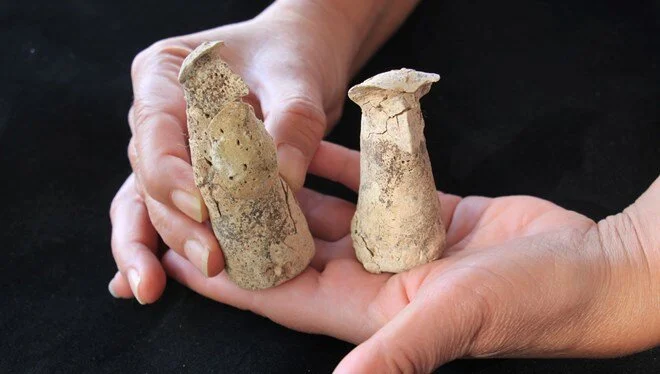 Saying that they came across significant findings in this year's excavations, she explained that "the figurines were found in a space we thought was a storage area and are dated to around 5700 BC. They appear to be a female and male pair, with the female holding a baby in her lap."
She added: "Their hat-like headgear is quite different from the figurines found in Ulucak so far and has no known equivalents in Anatolia." For those who remember the female figurine found in the Ulucak mound in 2022, this difference is quite distinctive.
Cevik said the figurines were made of baked clay and clay materials.
Systematic excavations at Ulucak Mound, which was first discovered by British researcher David French in 1960, started in 1995 under the leadership of Prof. Dr Altan Çilingiroğlu, with the joint participation of Ege University Department of Protohistory and Pre-Asia and İzmir Archeology Museum.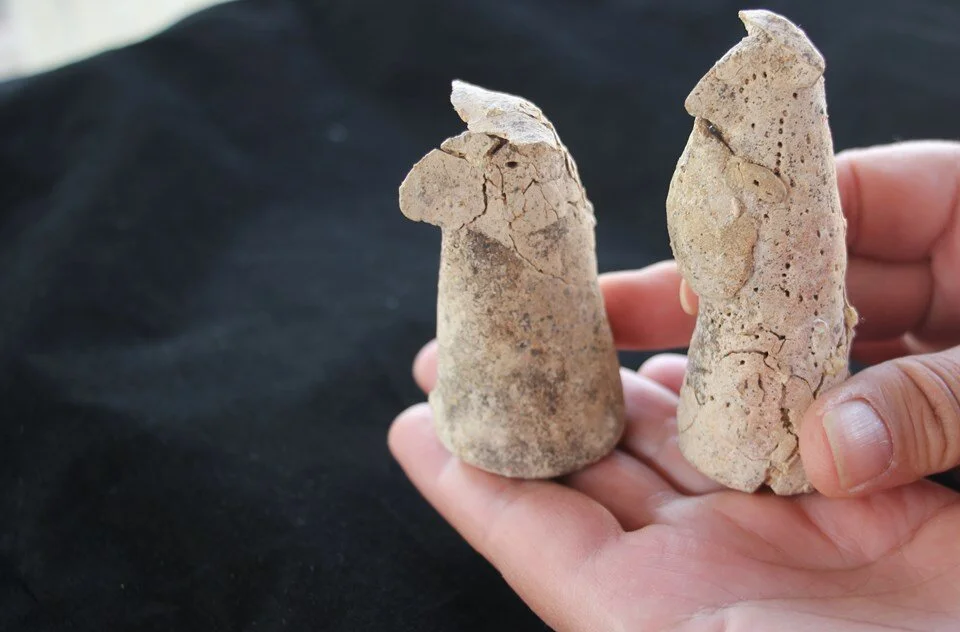 In the three cultural layers that have been identified since then, the Late Roman settlement was found at the top, the Early Bronze Age layers under the Early Byzantine settlements, and the Late Neolithic settlement was found at the bottom.
On the Late Neolithic layer – the oldest layer of the mound – one can see kilns and ovens, spaces reserved for daily usage as well as the sections with specific functions. In the excavations, a large number of ceramic pots, tools made of ganister, stone weapons, mother goddess figurines, and anthropomorphic pots were unearthed.