Treasure hunters claim they have permission to lift a buried canister that they believe may hold the loot next month as they continue their search for $250M of plundered Nazi gold on the grounds of a Polish palace built in the 18th century.
The "Gold of Breslau," which was stolen from a police station outside of Wroclaw, Poland, is believed to be among the treasure's estimated $250,000,000 worth of jewels.
The intriguing search started a few years back when the Silesian Bridge Foundation received a purported diary authored by a former Nazi SS commander that listed 11 distinct places where sizable amounts of looted goods had been stashed at the end of World War II.
Last May, the group decided to put the metaphorical treasure map to the test by conducting a search at a spot in Poland, and they may soon find out whether the diary's claims are true or not.
The Silesian Bridge Foundation decided to focus its research work on an old orange grove in a small area of the 14-hectare palace park in the village of Minkowskie.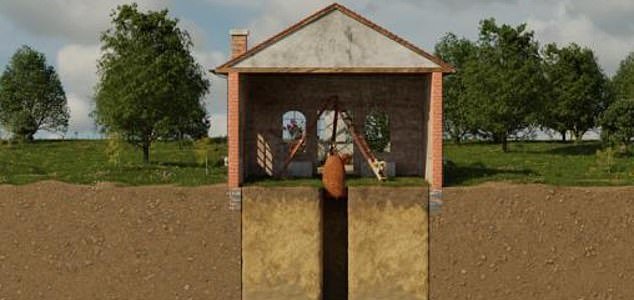 It is believed that valuables plundered on the instructions of SS head Heinrich Himmler in order to establish a Fourth Reich are buried there. The four-tonne stash is also thought to include jewelry and valuables from wealthy Germans who lived in the area.
In May this year, the group uncovered a 5ft metal canister buried 10ft below the surface.
Posting a video with English subtitles on YouTube on July 31, Roman Furmaniak, from the Silesian Bridge Foundation said: "We are excited to share with you the receiving of our latest permit required for the final excavation of the deposits."
"Save the date – September 1st! Big Date for a Big Day!
The discovery was made after a geo-radar search of an abandoned conservatory in the grounds showed 'anomalies' – as metal shows up on the images in a darker colour to earth.
It will be quite intriguing to see what the team discovers in approximately a month.