American explorer and scientist Lee Berger in South Africa said they have found the oldest-known burial site in the world, containing remains of a small-brained distant relative of humans previously thought incapable of complex behavior.
However, the scientist announced the discovery of a non-human species that uses symbols to mark their dead.
The researcher announced on Monday that he had evidence that Homo Naledi, a species with a brain the size of a chimpanzee, buried its dead and painted symbols on the walls of the tombs between 200,000 and 300,000 BC.
Researchers said they found the discovery buried about 30 meters (100 feet) below ground in a cave system at the Cradle of Humanity, a UNESCO world heritage site near Johannesburg.
"These are the most ancient interments yet recorded in the hominin record, earlier than evidence of Homo sapiens interments by at least 100,000 years," the scientists wrote in a series of preprint papers, yet to be peer-reviewed, to be published in Life.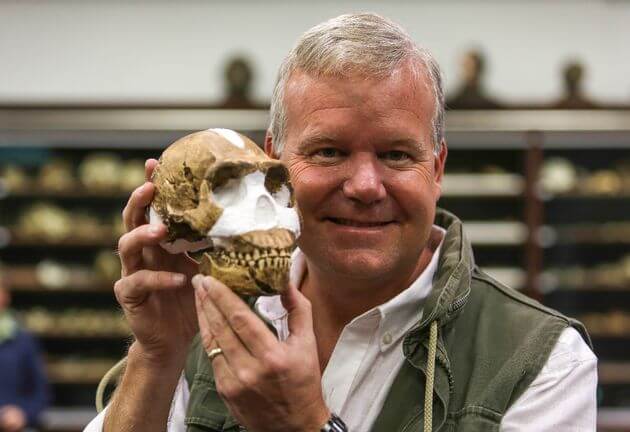 The findings cast doubt on the conventional wisdom regarding human evolution, which holds that the growth of larger brains enabled the performance of complex, "meaning-making" activities like burying the dead.
The oldest burials previously unearthed, found in the Middle East and Africa, contained the remains of Homo sapiens — and were around 100,000 years old.
"We are going to tell the world that we have discovered a non-human species, that had fire and controlled it, and went into incredibly difficult-to-reach spaces, and buried its dead in a ritual fashion, over and over and over again. And while they were doing that, they carved symbols on the wall above it", said paleontologist Lee Berger.
Some experts however remain "sceptical" of his theory and require exceptional evidence to validate Berger's claims.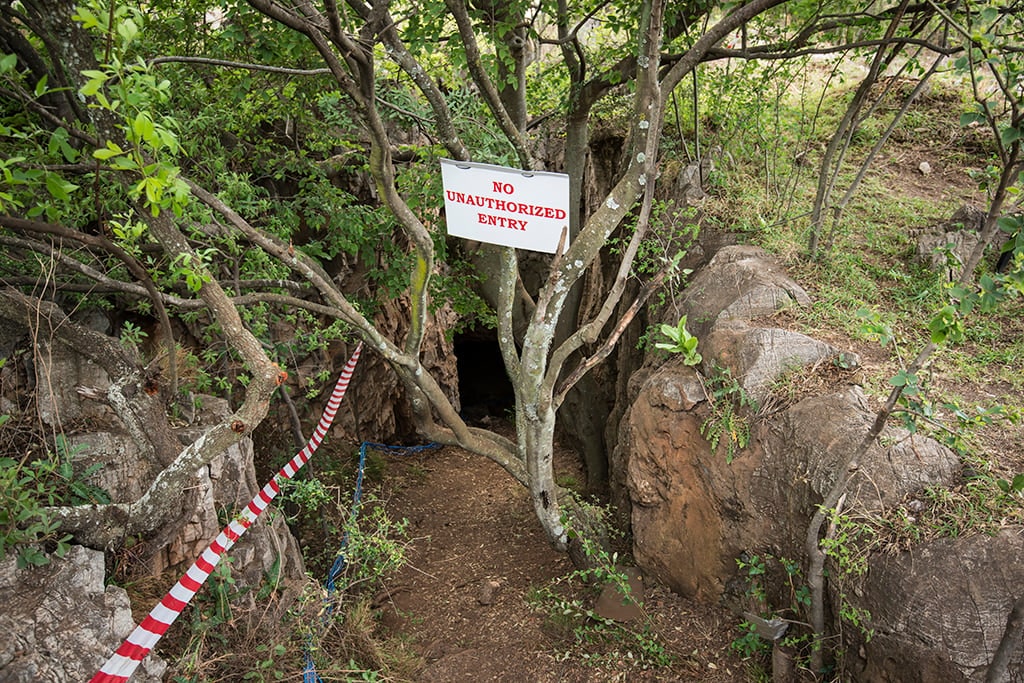 In 2013, Lee Berger discovered the richest deposit of hominid fossils in Africa and introduced the world to Homo Naledi. This species discovered by Dr. Berger had already upended the notion that our evolutionary path was a straight line, with curved fingers and toes, tool-wielding hands, and walking feet. Homo naledi is named after the "Rising Star" cave system where the first bones were found.
The holes, which researchers say evidence suggests were deliberately dug and then filled in to cover the bodies, contain at least five individuals. The oval-shaped interments at the center of the new studies were also found there during excavations started in 2018.
"That would mean not only are humans not unique in the development of symbolic practices, but may not have even invented such behaviours," Berger told AFP in an interview.
The burial site is not the only sign that Homo naledi was capable of complex emotional and cognitive behavior, engravings forming geometrical shapes, including a "rough hashtag figure", were also found on the apparently purposely smoothed surfaces of a cave pillar nearby.
Cover Photo: Viator