A mountain hiker in Jämtland, in central Sweden, on his way camping in Kalffällen, made a surprising discovery.
The discovery excited archaeologists in Sweden. Mountain hiker Eskil Nyström discovered a brooch 1 year ago. Nyströn discovered something strange sticking up from the ground as he was erecting and securing his tent.
"My first thought was that I had found a mine, but then when I had dug around, I understood that it can't be, Eskil Nyström told TT.
It has now turned out to be a 1200-year-old brooch, possibly the first female tomb from the Viking Age found in the Swedish mountains.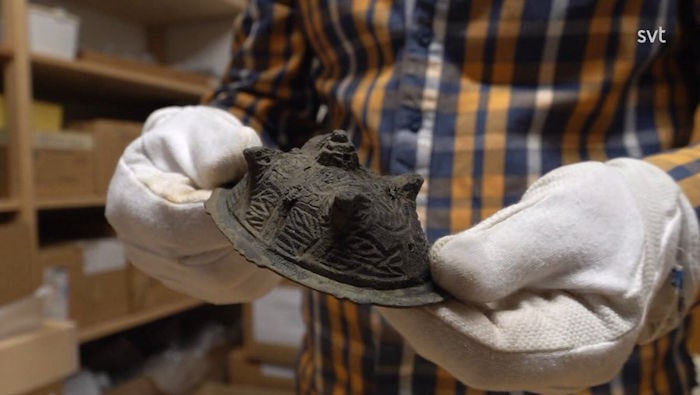 Eskil Nyström brought the brooch home and asked around, but no one knew what it was or where it came from. One year later, he made contact with the museum Jamtli in Östersund and realized the archaeological and historical significance of the brooch he had discovered.
Archaeologist Anders Hansson in Jamtli examined the find site for the first time Wednesday morning. There they found soot and burnt bones. Hansson also found another oval brooch which is not much of a surprise because such pins are usually unearthed in pairs.
Researchers have uncovered burnt bones at the site, and they suggest it is a cremation burial.
"What has been established is that it is a cremation grave from the Viking Age and "most likely" a woman's grave, Hansson says. Previously, only five other Viking graves have been found in the mountains, and all have belonged to men.
"You get the feeling that these people were on their way somewhere when the woman died. The burial took place here, where the woman took her last breath. They could have taken the woman home where they lived, but instead, they make a cremation pit on the mountain," Hansson told TT.
Hansson says the female Viking tomb is richly equipped.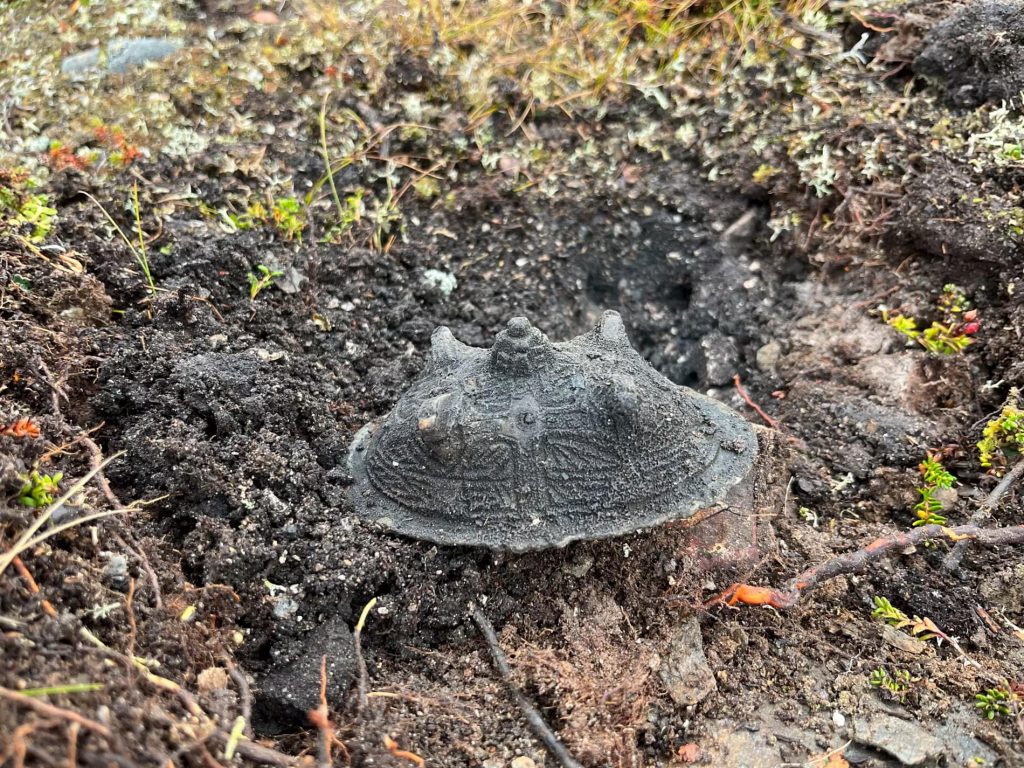 "It's really pretty. It is completely socially and religiously correct. The Viking woman took all her most precious objects to the grave, but there are no monuments, burial mounds, or cairns. It's just flat hill. This grave is thus different compared to Viking graves in Iron Age settlements," Hansson explained, adding excavations of the grave are not planned this year.
The Vikings had intricate burial rituals, and each discovery adds to our understanding of how people sent their loved ones to the afterlife. When a great Viking chieftain died, he was buried on a ship or burned.
Fire played a central role in spectacular burial rituals practiced by the Vikings. Cremation was common during the early Viking Age. Ashes were later spread over the waters. The vast majority of the burial finds throughout the Viking world are cremations.
There won't be any major excavations until next summer.
Archaeology is a world full of surprises, and we have frequently witnessed how small discoveries can lead to much larger treasures. This time, a tiny brooch from the ninth century might start a new chapter in the tale of the Vikings in Sweden.