Archaeologists unearthed 4,200-year-old hazelnut remains and marble idols during excavations at Tavşanlı Höyük (Tavsanlı Mound), located in the central Turkish province of Kütahya, a region with a history spanning 8,000 years.
Tavşanlı Höyük, one of the important Bronze Age cities in Western Anatolia, is situated approximately 2 km from Tavsanlı District of Kütahya Province, and in the central part of the Tavsanlı Plain.
The Tavşanlı Mound excavations are part of a state-approved project run by Bilecik Şeyh Edebali University (BŞEÜ)  in collaboration with the Ministry of Culture and Tourism. Tavsanlı Höyük is also known as the "Heart of Kütahya" due to its shape that was discovered through aerial footage.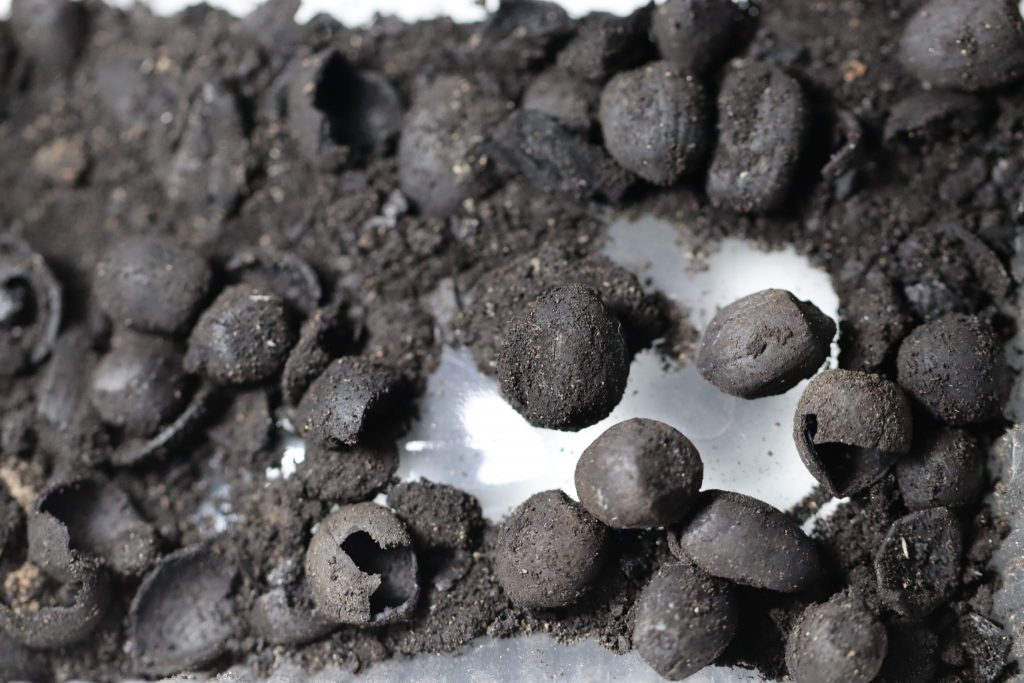 In the new period excavations, which started 2 months ago under the chairmanship of BŞEÜ Archeology Department lecturer Associate Professor Erkan Fidan, remnants of hazelnuts and marble idols were found in the layer dated to 4,200 years ago.
The unearthed remains were evaluated as findings showing that Tavşanlı Höyük had a very close connection with Troy during the Bronze Age.
The findings were shared on the social media account of the Excavations and Research Department of the General Directorate of Cultural Heritage and Museums of the Ministry of Culture and Tourism.
The archaeologists aim to uncover many new archaeological finds during the new period of excavations.
According to the results of carbon 14 analyzes carried out in Tavşanlı Höyük, which is the oldest known settlement in Kütahya, it was determined that settlement began in this area 8,100 years ago.
Earlier Tavsanli Höyük's excavations revealed that Western Anatolia was the center of the mining and textile trade. It seems that Tavşanlı Höyük will continue to surprise with its new findings.