The ruins of a second Islamic 'ribat' mosque dating back to the 11th and 12th centuries have been discovered at the Alto da Vigia archaeological site next to the town of Praia das Maçãs, located on one of the most beautiful beaches of Portugal's Sintra coastline.
A ribāṭ is an Arabic termThe word ribat in its abstract refers to the voluntary defense of Islam, which is why ribats were originally used to house those who fought to defend Islam.
In a statement, the Sintra municipality revealed that "research work continues at the Alto da Vigia archaeological site, next to Praia das Maçãs, having now identified and excavated the ruins of a second Islamic 'ribat' mosque dating from the 11th and 12th centuries".
"This place would be both a place of prayer and surveillance of the coast against the risk of attack, particularly by Christian forces", the statement reads.
According to information provided by Lusa News Agency, "this find reinforces the importance of this sacred space for Islam, documenting a type of architectural reality for which only two other examples are known in the entire Iberian Peninsula: one in Aljezur and another near Alicante, in Spain".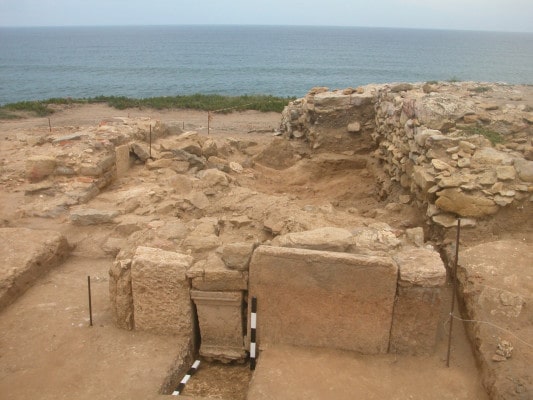 A first mosque had already been identified at the site, also with its characteristic niche facing the holy city of Mecca (mihrab), as well as a building without this oratory.
The city council information also highlights "the presence of a cemetery with burials carried out according to the dictates of the Islamic faith, in addition to around a dozen cavities excavated in the rock intended for storing food (silos)".
"By comparing these sites leads us to believe that the remains now uncovered in Sintra will include numerous mosques in a large area yet to be excavated", highlights the municipal information.
The experts from the municipal archaeology services emphasize that, in the case of Alto da Vigia, the unique particularity of this 'ribat' is that it shares space with the Roman sanctuary dedicated to the Sun and the Ocean, from whose ruins "he reused multiple epigraphic and architectural elements such as construction material".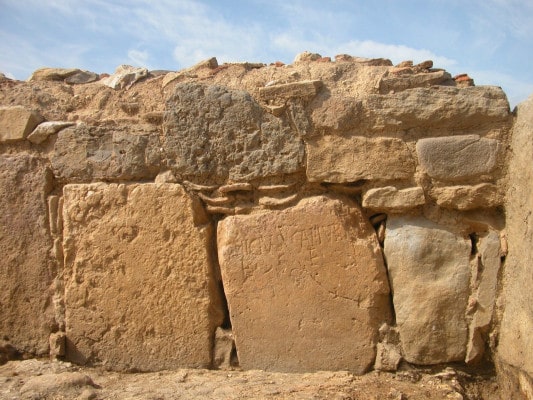 "This new discovery not only enriches our understanding of Sintra but also strengthens our commitment to the preservation and enhancement of the municipality's cultural heritage", said the mayor of Sintra, Basílio Horta.
The Archaeological Museum of So Miguel de Odrinhas (MASMO) services team worked with volunteers and students from archaeology courses at the University of Lisbon's Faculty of Arts and the Universidade Nova de Lisbon's Faculty of Social and Human Sciences.