While Istanbul continues to surprise with the richness of its historical heritage, this time a chapel was discovered in Bağcılar. While the historical building, which is not known exactly when and by whom it was built, draws attention to its unprotected and derelict condition, archaeologists suggest excavations in the region.
Located in the Bağcılar district of Istanbul, this structure, which resembles a passage when viewed from afar, draws attention as one of the forgotten historical spots of Istanbul.
While the building is estimated to be a chapel, there are workplaces around it and a school on top of it.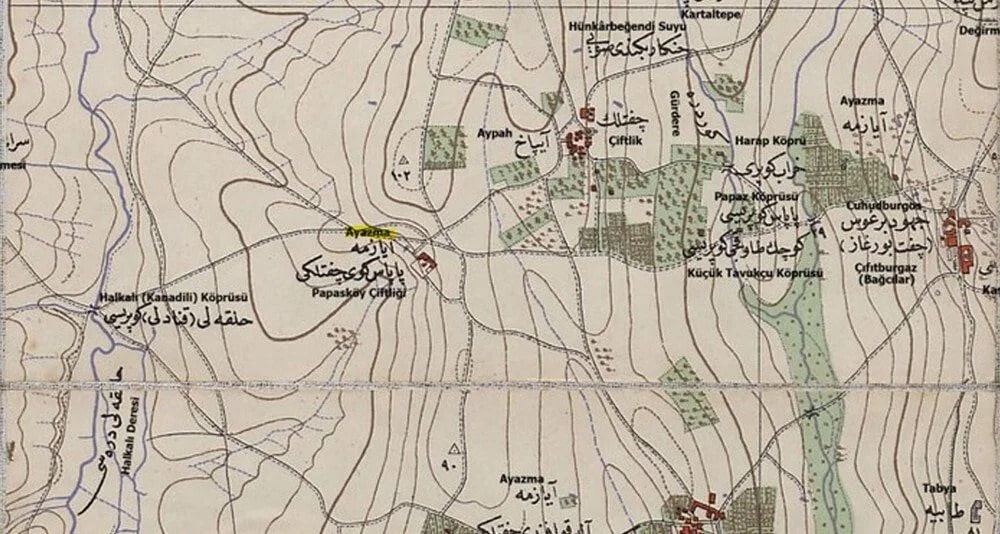 Answering the questions of NTV reporter Sinan Kunter, Archaeologist Ömer Faruk Yavaşçay said that he noticed the historical structure while researching on city maps.
Archaeologist Yavaşcay states that on some old maps, the structure is shown as "Ayazma", which means holy water for Orthodox.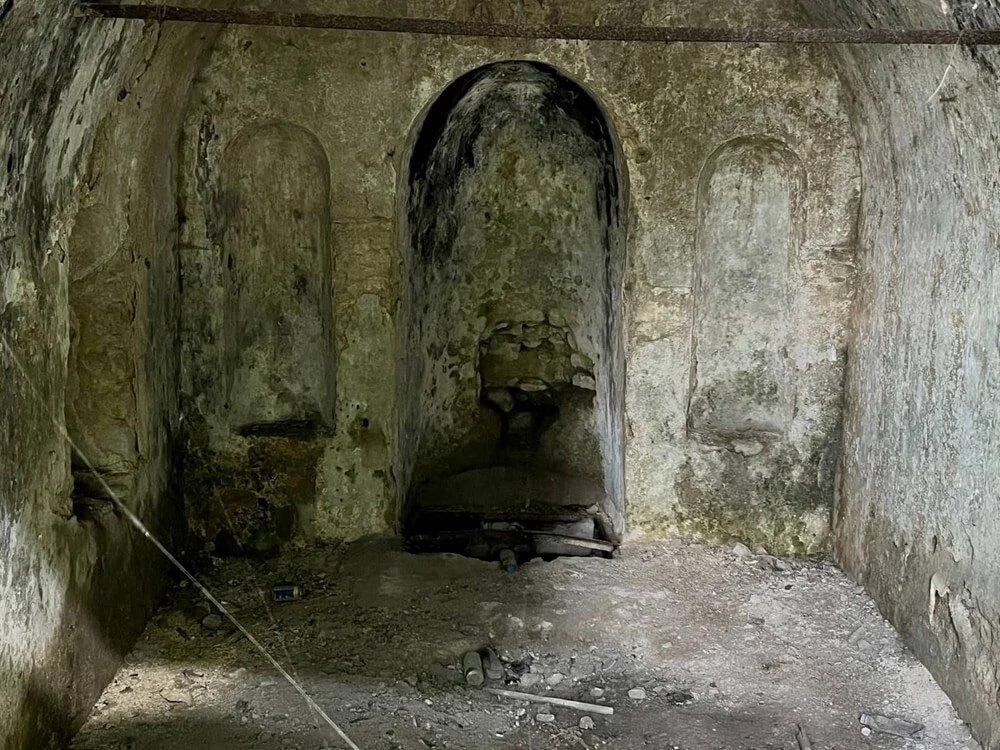 Noting that there was a Greek village in the region during the Ottoman period, Yavaşçay says that the structure was probably built by the people of the Greek Village in the late 1800s.
Yavaşçay, who also talked to the people of the region about the structure, learned that this place has used as a fountain 25-30 years ago.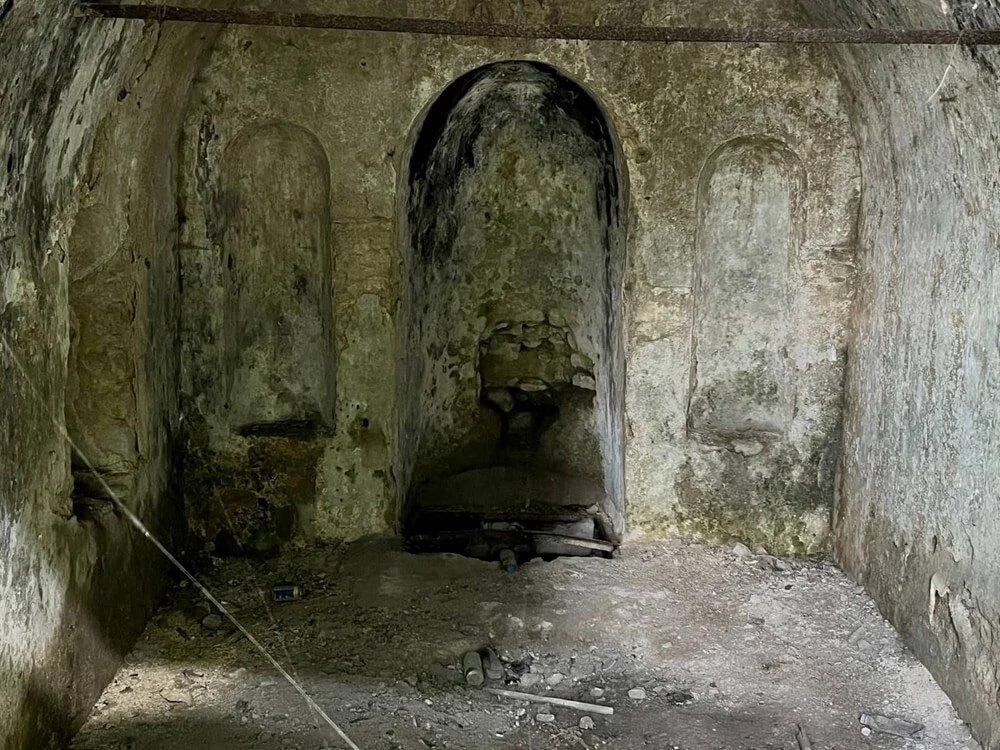 Indicating that a detailed excavation work should be carried out in the region in order to obtain more information, Yavaşçay emphasizes that the chapel should be taken care of and protected.
The Bağcılar district is the fourth most populous in the Istanbul Municipality. It name was given due to the abundance of vineyards. The name bağcılar means "vine growers" in Turkish. The district used to be known as Yeşilbağ, which translates to "green vineyard".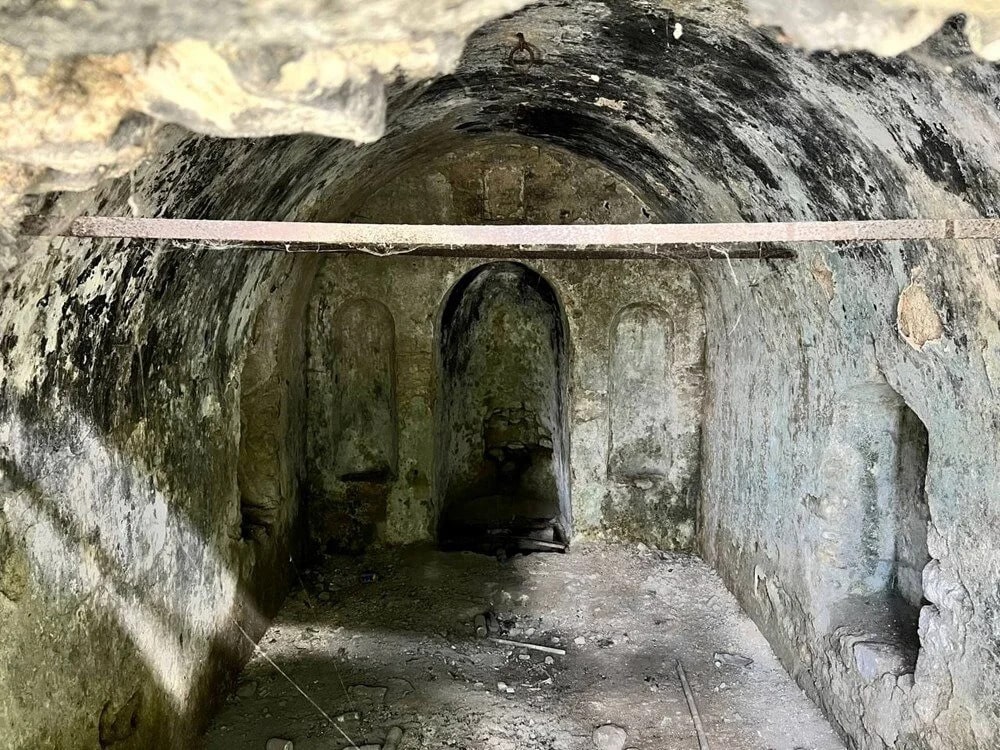 The name was changed to Yeşilbağ when Bağcılar became a town and the name Bağcılar was given again when Bağcılar became a district. The old name of Bagcilar, which was largely populated by non-Muslim people in the Ottoman period, was Çıfıtburgaz (Yahudburgaz).
Photos: Sinan KUNTER